Poker Players Continue To Be Generous During The Holidays And Help The Needy
While gambling opponents have many negative things to say about poker, they also realize that poker operators and players often give back generously to charity. During the holidays, a number of well-known poker players are making the season more special by spreading kindness and happiness around them. In a…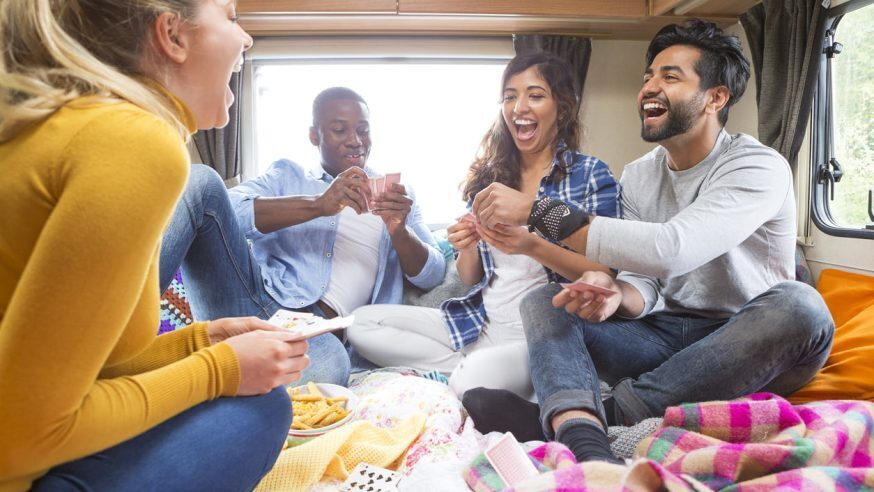 While gambling opponents have many negative things to say about poker, they also realize that poker operators and players often give back generously to charity. During the holidays, a number of well-known poker players are making the season more special by spreading kindness and happiness around them.
In a grim year, sharing your blessings and bringing smiles to other people are all the more important. Phil Hellmuth and Bernard Lee are just two of the many poker players who have made a difference.
$100 Tips from Phil Hellmuth
Phil Hellmuth is one of the world's best poker players, with 15 World Series of Poker (WSOP) bracelets to his name. He has built a strong following despite the reputation of being a "brat" at the tables. Hellmuth has a huge set of fans in the poker world and he might gain a few more for marking this festive season with a noble act – passing out $100 bills to random people.
Just days before Christmas, Hellmuth went to the ARIA Resort & Casino in Las Vegas and there, he gave $100 to every employee he ran into. The American poker pro did the same thing at the Las Vegas Airport and tipped the janitors, airport employees, flight attendants, and those assigned at the ticket counter of Southwest Airlines.
"It's a good day to tip", Hellmuth tweeted. By that time, he already gave out around $2,000 in tips, but it's understood the actual amount was much higher as he shared that he would continue giving tips to employees until midnight.
The following day, Hellmuth's destination was in Los Angeles. Among the lucky recipients of his $100 tips were Starbucks employees, drivers, a bellman, and World Poker Tour staff. Across two days, Hellmuth's tips amounted to approximately $5,000.
Inevitably, there were naysayers on social media, suggesting there was no need for Hellmuth to post what he did if he was really sincere about it. Some said the Poker Brat was only in it for publicity, but his supporters were quick to defend him, saying it was pure generosity and that there was nothing wrong sharing it for the world to see. In fact, it would inspire others to also spread generosity and share their blessings to other people.
Hellmuth has been on a #POSITIVITY campaign since two years ago, and his fans said his generous act has made things a lot brighter for some people, especially those who have been greatly affected by the COVID-19 pandemic.
Bernard Lee's Full House Charity Program
Poker player and journalist Bernard Lee has continued his Holiday tradition of giving back to the community through the Full House Charity Program. Lee started the program back in 2011 and it has since become a family tradition every year. Throughout the past decade, Lee and his family have donated goods and funds worth over $100,000 to organizations and charities supporting children in New England.
Since its inception, the program has extended help to around 600 children and 400 families.
The Full House Charity Program has been working with FamilyAid Boston over the past few years to help homeless people. This year, 35 homeless families received holiday gifts which also came with personalized presents for adults and children.
Lee said the pandemic has hit everyone hard, but the motivation to give back and help families and children was never really lost. Lee also thanked FamilyAid Boston for working with them and helping them successfully celebrate Full House Charity Program's 10th anniversary.
The program has also been getting support from multiple companies since it started. This year, the program's principal sponsor is RunGoodGear, poker's leading clothing label.
Due to the pandemic, necessary adjustments had to be made during the Holiday gift giving. Instead of personally handing out the gift bags at a Holiday party, as was the case during the past holiday seasons, this year all of the gifts were delivered directly to FamilyAid, and staff from the organization were the ones who distributed the gifts to the families. The distribution was done in accordance with health and safety protocols to prevent the spread of COVID-19.