Poker Players Behaving Badly: WSOP Edition
A few bad apples do not spoil the whole bunch. That is clear by the overwhelmingly positive reactions to the 2022 WSOP. But people do need to see those bad apples in order to do better and expect better of others. Tamon Nakamura Adam Hendrix and Tamon Nakamura are both…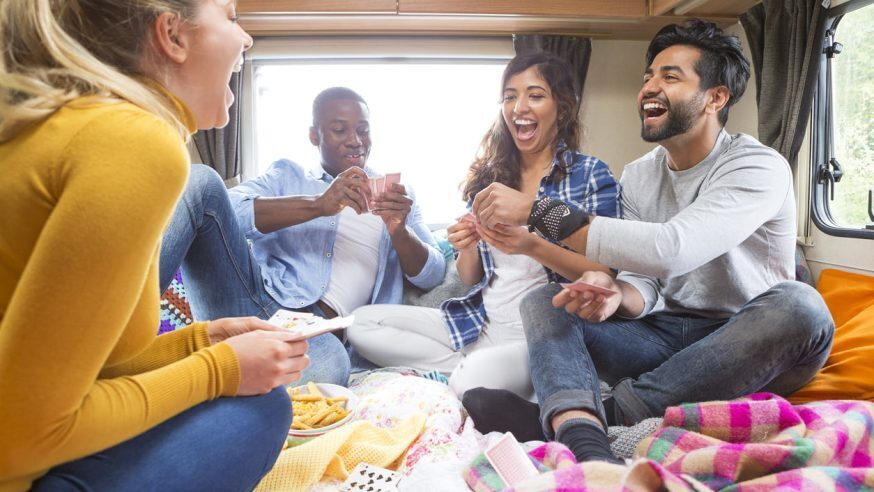 A few bad apples do not spoil the whole bunch. That is clear by the overwhelmingly positive reactions to the 2022 WSOP. But people do need to see those bad apples in order to do better and expect better of others.
Tamon Nakamura
Adam Hendrix and Tamon Nakamura are both poker pros, the former more known in high-stakes circles. They have, at times, run in the same crowd, though they didn't officially meet until they were both railing friends at an EPT Barcelona final table.
At the end of June, Hendrix called out Nakamura on Twitter. His initial beef with Nakamura was that the GGPoker Ambassador for Japan asked him to buy a piece of his $50K Poker Players Championship action. Hendrix gave cash to him…but Nakamura never showed up to play the PPC.
Unfortunately poker is a cruel world. Tamon last week asked if I wanted any action in the 50K PPC, I gave him cash Saturday and he never showed up to play for day 1. I asked him and attached is his response and since then mute. He has scammed me and others, posting now to avoid.. https://t.co/l3wyZps24o pic.twitter.com/dgI2ZVIOyC

— Adam Hendrix (@AdamHendrix10) June 28, 2022
As it turned out, Nakamura had been in such trouble that he confessed in January to taking money from people and misusing it. He wrote on Twitter, "I've lost a lot of money online and overseas in high-rate cash games and tournaments, and I've also tampered with money I've received from people other than poker, so I'm currently in a lot of debt."
Over a series of tweets written in Japanese, Nakamura seemed to apologize and offer to make things right as much as he could. He appeared to confess and vow to repay debts and do better in the future.
Hendrix's tweet brought the latest situation to the attention of GGPoker. In a tweet from GGPoker Japan, the company announced the termination of Nakamura's contract. There were two primary reasons:
Serious breach of duty
Credit loss
In addition, GGPoker Japan said that it would reimburse any players to whom Nakamura owed money via the Poker Players Championship scam.
【中村多聞 契約解除のお知らせ】 pic.twitter.com/fd0DrbAyrW

— GGPoker Japan公式 | GGポーカー (@GGPoker_Japan) June 29, 2022
GGPoker rectified the situation and took responsibility for the action of their own ambassador. According to Hendrix, GGPoker Japan gave Nakamura the money to pay players like Hendrix back in person, though it is unclear why they trusted him with that money.
Mystery Woman with Chips
The chatter started on Day 1 of the 2022 WSOP Ladies Championship. A woman – who still remains unnamed – introduced chips into play that were fraudulent.
Initial reports indicated that she played the Ladies Warm-Up tournament the night before, removed chips from that tournament, and put them into play in the bracelet event. Some said the woman put chips into her pocket from the tournament, went on break, and put them back on the table after the break.
cmon you can see the chips in her pockets 😂😅😅 how was this only a penalty and not an immediate DQ @WSOP?? who was this floor person and do they need their head checked? https://t.co/GLWYsdXXMI

— Melissa Schubert (@poodawgmelissa) June 30, 2022
Rumors also abounded regarding her punishment, as some believed she received only a penalty and not a complete disqualification.
Reporter Haley Hintz played both tournaments in question, so she did some investigating to discover the truth. She squashed rumors that the fraudulent chips came from the Warm-Up tournament. She also discovered that the WSOP staff did originally penalize the woman, but after more details emerged, they banned her from the WSOP and all Caesars properties.
It is amusing that a player would try this move, considering the experienced players at the tables, tournament staff around the tables, and eye-in-the-sky cameras everywhere. It doesn't work.
Daniel Negreanu
It wasn't as much what he did as how he reacted to criticism.
Daniel Negreanu busted out of the $250K Super High Roller tournament via a bad beat. He was angry, as that loss put him down approximately $1M for the 2022 WSOP thus far. So, he threw his camera equipment against a wall.
ICYMI: Runner runner flush knocked @RealKidPoker out of the #WSOP $250k bracelet event.

Check out the hand recap here:https://t.co/6cUFqWmC5y

🎥: @koumanpoker pic.twitter.com/3eUwhmjTys

— PokerNews (@PokerNews) June 25, 2022
Some people responded negatively to that violent act. It's usually women who have strong reactions to violent outbursts. While it is allowed at the WSOP, some argued that Negreanu's actions went too far.
To try to collectively sum up a lot of responses from women, Justin Bonomo took a Twitter poll that showed a majority of males don't care if a particular action makes women feel unsafe.
Why aren't there more women in poker?

Maybe it's because 36% of (mostly male) poker players don't give one single fuck about what makes 50% of women feel unsafe 🧐 pic.twitter.com/pN6Qf74h6V

— Bonologic (@JustinBonomo) June 26, 2022
As some people showed that they cared and were willing to have a discussion about it, Negreanu reacted angrily on his vlog. He used terms like "virtue signaling" (as if that isn't what he was exactly doing). He then said that people who complained about his outburst accused him of domestic abuse…and then responded by mocking domestic abuse.
The rant is at the beginning of the video:
Ever since, Negreanu has continued taking personal digs at Bonomo, prompting his fans to pile on as well.
Negreanu did something that would likely result in some type of penalty for most players but not for him. And when some people said his action made them uncomfortable, his response was, "Stop virtue signaling, you woke MFers." Isaac Haxton summed it up succinctly:
— Isaac Haxton (@ikepoker) June 29, 2022
Covid Carriers
At the beginning of the 2022 WSOP, many people in the poker community posted on social media if they tested positive for Covid-19. It was a warning to those who had been near them in recent days to take precautions and/or get tested.
As the WSOP went on, however, some people decided that a positive test announcement would interfere with their schedules and require some type of isolation. So, people stopped posting about it. The virus spread in silence.
The World Series itself didn't require masks or proof of vaccinations to play. No one was required to test or announce anything. However, it had been a considerate thing to do, something that happened less and less as the WSOP moved forward.
World Series of Poker
As much praise as has been slathered onto the WSOP this year, they can take a bit of criticism, too…hopefully.
A picture surfaced on Twitter of hole cards dealt to a player's chip stack…with cards from different decks.
What's the @wsop policy on posting photos like this? pic.twitter.com/Ys11zrTn7f

— Bonologic (@JustinBonomo) July 5, 2022
Obviously, that is a mistake that needed to be corrected. And players needed to feel comfortable that this wasn't a pattern. So, when another photo revealed two cards in a hand that were both the three of spades, Chris DeMaci wrote that a floorperson threatened to eject anyone who took a photo of such things and bar them from all Caesars properties.
It has escalated to tournament wide announcement and barred from all Caesar's properties.

This is not a bit.

— Christopher DeMaci (@DeMaci_Poker) July 3, 2022
The WSOP contradicted the assertion that a floorperson actually threatened to punish players for taking pictures of misdeals or deck errors. Instead, he said, the floorperson objected to the use of cameras at the poker tables without media credentials. That struck most people as odd, considering poker vloggers and many players record their hands for a range of reasons.
Ultimately, the WSOP did not punish anyone for recording video at the tables. However, putting an official statement on Twitter for everyone to see could have nipped the entire situation in the bud.