Poker Player Need Not Use Poker Winnings to Pay Child Support, Rules Court
A stockbroker who later became a professional poker player has won a legal battle, owing to which he need not spend his poker winnings on child maintenance. The poker player has successfully argued that playing poker is not work in his case, so he cannot be forced to use…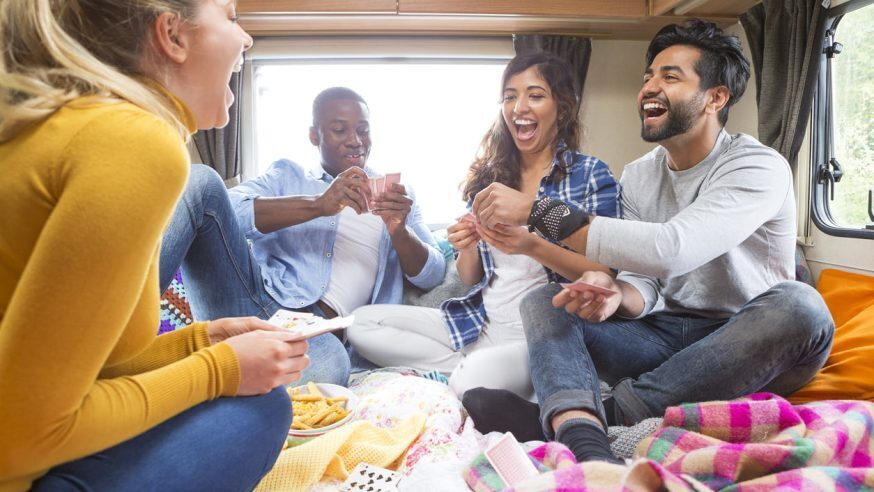 A stockbroker who later became a professional poker player has won a legal battle, owing to which he need not spend his poker winnings on child maintenance. The poker player has successfully argued that playing poker is not work in his case, so he cannot be forced to use his poker winnings to support his kids. The Appeal Court agreed with him and said that any income he derives from playing poker is not like the income generated through "gainful employment." A panel of three judges said that his poker gaming activities cannot be equalized to a profession, business, or trade and therefore cannot be utilized on child support.
Click Here For Sites Still Accepting USA Player
The professional poker player Tony Hakki, widely known as Tony the Hitman Hakki in poker circles, operates a poker room of his own and plays high-stakes poker games four times per week. He even appeared in the finals of a TV poker show and won a huge prize.
Lord Justice Longmore, one of the judges who heard his case, said: "Mr. Hakki is a professional poker player in the sense that he supports himself from his winnings at poker. He declines to support his children and the mother has made an application to the Child Support Agency for an order that he pay child support maintenance. He opposes the application on ground that his poker winnings do not constitute "earnings" from gainful employment."
Even Lord Justice Pitchford and Lord Justice Patten agreed when he further said: "On the facts found I do not consider that it can be said that Mr. Hakki had a sufficient organization in his poker playing to make it amount to a trade (or a business) let alone a profession or a vocation."
The legal battle was fought for four years after the children's mother Devrise Blair approached the Child Support Agency and claimed that he played poker professionally and had to use his poker earnings to pay child support.
At a previous hearing, a judge did consider his poker gaming activities as "gainful employment" and ruled that he should pay child support. Hakki then requested the court to re-analyze his case.
While Blair is a hairdresser, Hakki is a former stock broker turned poker player. He calls himself as "not a man of independent means." He occupies the 4,440th rank on Pokerpages.com and his winnings from 2005 to 2007 are in the range of £780 to £6,600.