Poker Operators Must Find Innovative Methods To Bring In More Female Poker Pros In 2019
The cliché is that poker is a male dominated sport and hence you are not going to see a lot of female poker players at the table – irrespective of which part of the world you are playing poker. While that is a reality, it is time that poker…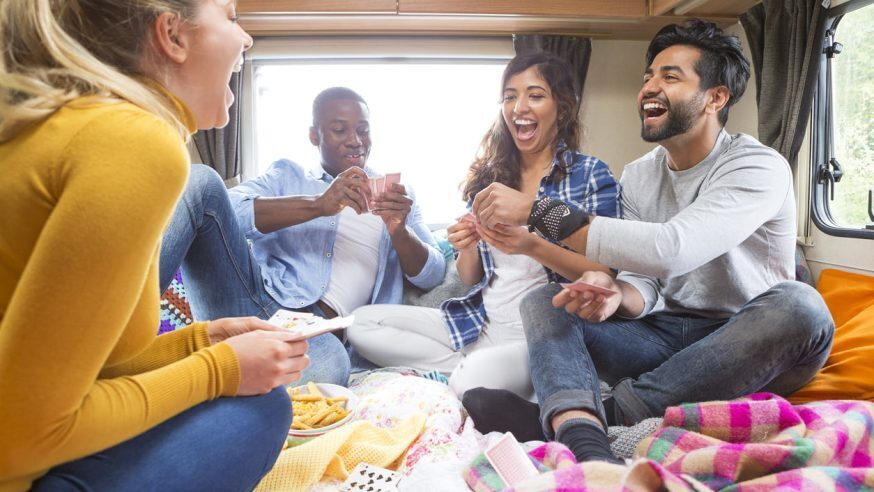 The cliché is that poker is a male dominated sport and hence you are not going to see a lot of female poker players at the table – irrespective of which part of the world you are playing poker. While that is a reality, it is time that poker operators start investing in creating a new market of female poker players.
The global poker market is a very competitive market because the market is not very big and there are numerous poker operators fighting for market share. One way to expand the market is to target female poker players and increase their participation in both land based and online poker tournaments.
There have been feeble attempts from poker operators to boost female poker participation in the last few years but the results have not been very encouraging. That does not mean the market for female poker players is weak, it just means that poker operators must find better marketing and promotional materials to attract this elusive demographic.
2018 WSOP Female Poker Participation Drops
Most poker operators don't focus on keep stats on gender participation in poker but the World Series of Poker (WSOP) is one exception. The most popular poker tournament in the world has been tracking female poker participation since 2013 and the numbers tell an interesting story.
The percentage of female poker players playing the WSOP Main Event shows that out of the 4,351 entries in 2014, 5.28 percent were women; out of the 5,625 entries in 2015, women accounted for 5.43 percent, out of the 5,522 entries in 2016, 5.12 percent were women; out of the 6,516 entries in 2014, women accounted for 5.4 percent. The 2018 WSOP Main Event saw 5,717 entries and only 4.86 percent were women.
Lack Of Role Models
For more women to take up playing poker there needs to be more role models out there. There is a clear shortage of female poker players who are killing it and racking up millions in prize money like their male counterparts. Male poker pros have numerous role models out there from young guns like Justin Bonomo, Fedor Holz and Dan Colman to veterans like Daniel Negreanu and Phil Hellmuth.
Vanessa Selbst who was one of the most successful poker pros with over $11.8 million in career prize money walked away from the game and decided to take up a job as a hedge fund manager. That's not very motivating for young female poker players and unless more role models take center stage, it is going to be a struggle to get more women playing poker on a full time basis.
Sexism
Female poker players admit that they often feel out of place at the poker table because they are subjected to sexism and treated by male poker pros in a degrading manner that does not make the poker experience very appealing.
Matt Savage who is the tournament director of the World Poker Tour recognizes this as he had to deal with such a case at the recent L.A Poker Classic where security had to escort a male poker player for screaming at a female poker player.
In a statement, Savage said "We need players, floor men, tournament directors, and card room managers to not only encourage women to play in their casinos and poker rooms but to be strong and monitor the behavior of people in the games where abuse can and does take place. Until we can make the poker environment more player friendly, and women made to feel comfortable and unintimidated, we are doing an extreme disservice to women and our game."
Women Advocacy Group Trying To Change Things
The Poker League of Nations (PLON) is a new advocacy group that was formed to bridge the gap between male and female poker players. The organization was established in 2017 and has on its rolls some of the most prominent female poker players in the industry such as Kristen Bicknell, Heidi May and Kitty Kuo.
PLON is in the process of getting female poker pros from around the world to be ambassadors to boost the growth of women in poker in their respective regions.
Poker Operators Must Do More
Poker operators such as PokerStars, WSOP, WPT and Partypoker must be willing to invest more and dedicate more time and effort to boosting female poker participation in poker else the numbers will continue to decline.