Poker Night In America Responds To Sexual Harassment And Racism Claims Made By Dr. Jaclynn Moskow
Poker pro Jaclynn Moskow made a number of serious allegations earlier this week against popular poker TV show, Poker Night in America (PNIA) and its crew alleging that she was sexually harassed and was…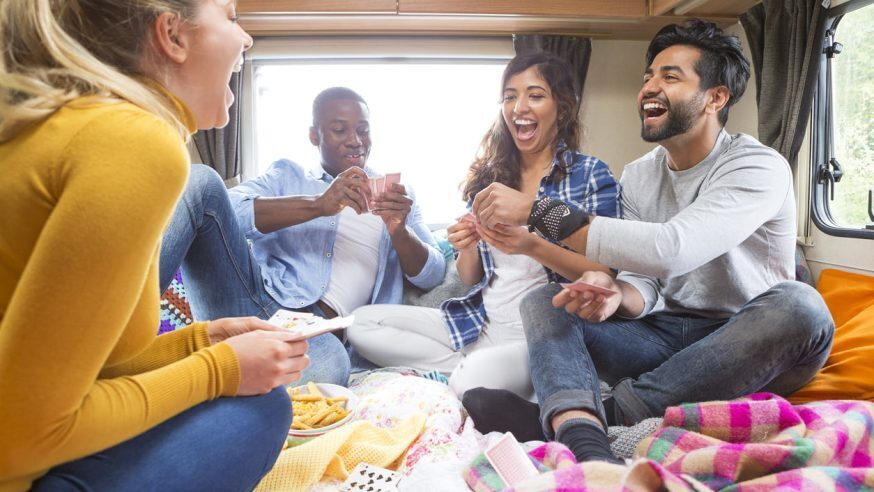 Poker pro Jaclynn Moskow made a number of serious allegations earlier this week against popular poker TV show, Poker Night in America (PNIA) and its crew alleging that she was sexually harassed and was also subject to racial remarks against Jews when she was a guest on the show.
Moskow was a guest on the show back in November 2014 which was taped at the Rivers casino in Pittsburgh. She accused PNIA's creative director Nolan Dalla of rubbing his face into her chest and one of the camera crew of touching her inappropriately. She also stated that 888poker's marketing manager Chris Capra witnessed these actions and had sent her private text messages later apologizing for the behaviour of the crew. 888poker is the main sponsor of PNIA.
Click Here For Sites Still Accepting USA Player
Nolan Dalla had responded immediately to these allegations in detail via popular poker forum. He categorically denied all allegations and stated that he would reach out to Moskow to clear the air. PNIA had remained silent for a couple of days but has now come out with an official statement on the issue.
In a statement, PNIA said "To date, we've been unable to substantiate her allegations. PNIA did offer Dr. Moskow the equivalent of two cash buy-ins, plus travel expenses with the possibility of her playing at future PNIA events, since she had expressed an interest in doing so. Dr. Moskow responded by asking for a $100,000 cash settlement which we declined."
The company also reiterated its stance towards having a zero tolerance against discrimination, harassment or intimidation in any form and would continue to support the role of women in the poker industry. The company ended by saying that it was sorry Moskow had a negative experience on the show but wished her well in her future endeavours.
Moskow had earlier alleged that Rush Street Gaming, the parent company of Rush Street Productions who are the producers of PNIA had offered her $20,000 to settle the issue. She contemplated the offer but in the end decided to turn it down and speak up in the best interests of women in poker and against PNIA.
PNIA did not address these allegations in its statement. So far, Moskow has not filed an official complaint against the show but now that the issue has received so much publicity, it remains to be seen why Moskow is not proceeding with legal action.