Poker Great Fedor Holz Shares Key Strategies For Poker Players To Win Big
At 24, Fedor Holz is already one of the most famous and most successful poker players in the world. Talking to Skrill, a digital payment platform he recently shared key strategies he believes will help poker players to become better at the game and win big. Learn from…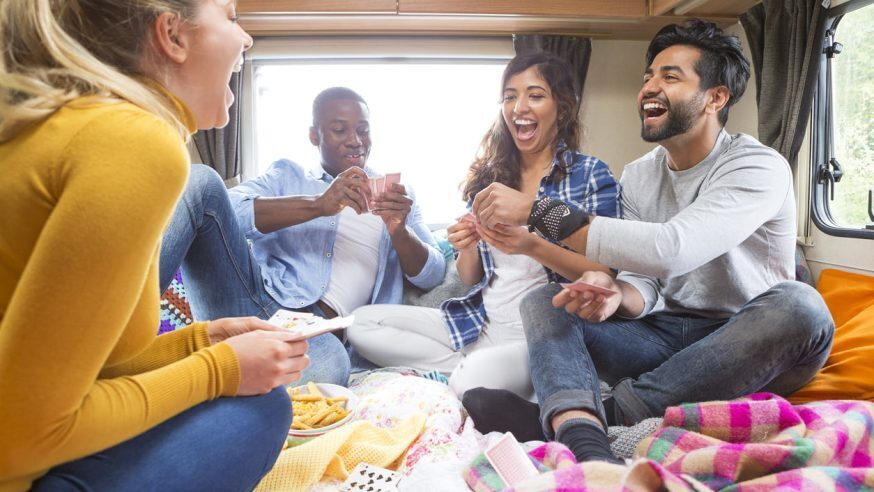 At 24, Fedor Holz is already one of the most famous and most successful poker players in the world. Talking to Skrill, a digital payment platform he recently shared key strategies he believes will help poker players to become better at the game and win big.
Learn from others
As a "mind sport," playing poker requires a certain amount of individuality and camaraderie. In most cases, playing poker is essentially pitting yourself against the rest of the world. But closing yourself from others will not work at all. According to Holz, as a poker player, you must learn to surround yourself with good quality people, whom you can learn a lot from.
Holz is currently at the top of the German all-time money list and 5th in all-time money list with $26,701,371 in live earnings. Despite his "master status," Holz said there are still many facets of poker he has yet to master—and for these, he turns to his many poker friends and acquaintances to learn and grow himself.
Leave your ego
Ego can come in the way of focusing on your game and Holz reveals that even with his success, he continues to focus on training himself to become better and improve his game. He does not spend any time focusing on his rivals and fellow poker pros. Since poker as a mind sport, it's important to learn how to rise above your emotions and clear your head to be able to make optimal decisions.
Learn to accept defeat
Holz has had massive success on the poker circuit but he is the first to tell you that losing is part of the game. He has lost hundreds of games in the seven years that he has spent playing poker. Training your mind using different techniques and strategies comes with training your faculties to accept defeat and learn from it.
According to Holz, many poker players fail to become good losers. It's okay to lose—as long as you win more often than you lose.
Reflect and discuss your hands
If you lost a hand you thought was particularly good, then you must have missed something at some point. Holz recommends spending some time reflecting on your plays, really question your plays and learn how to be your own critic.
As the age-old adage goes, two heads are better than one. Holz asks players to engage with other players and exchange thoughts on certain plays and patterns. In 2017, Holz revealed that he spent 30-50 percent of his poker practice time on theory—this includes going to forums to read and exchange ideas with other players, watching videos of plays, communicating with fellow poker friends, and working with a coach. He also said that in his early days playing poker, he would send his hand to 10 people and listen to their opinions.
Manage your money well
It's easy to lose sight of your financial capabilities when you've got hundreds of thousands of dollars sitting in your bankroll, waiting for the next high-roller tournament or international poker stop. Many top poker players who failed to manage their bankrolls wisely ended up going broke despite winning so much in their career. One of the biggest names in poker who ended up broke is Gus Hansen, who hit rock bottom in 2014 when he ended in the red at -$18 million.
According to Holz, the key is finding the right stakes for you and never playing higher than what your bankroll can afford to lose. Set certain limits and don't gamble more than you can afford.
Get some sleep
Holz said that one of the biggest things poker players take for granted is sleep. Most poker tournaments can get very unpredictable in terms of play length, which forces players to go to bed extremely late. While this is okay once in a while, it is never okay to make this a habit as it will work against you.
Sleeping well and eating well are part of your fuel when playing professional poker.
Take a break
Playing poker for long stretches of hours at a time can be strenuous on your body so Holz recommends to get up, do some stretches, do some exercises and go out and mix with the real world so you can keep your sanity. It's also important to take long breaks from poker as your mind needs the off-time to relax and distress.
In 2016, Holz announced that he was retiring from poker after he won the $111,111 One Drop High Roller at the World Series of Poker. But like many pros who tried to walk away from the game, he still continued to play at a handful of tournaments and events. Holz said that shutting himself off from poker has become helpful in keeping his passion for the game.