Poker Dangal Shares Future Plans On Transforming Indian Online Poker Market
Poker Dangal started out as a small player in the highly-competitive Indian online poker market in 2017. Two years later, the online poker site has managed to join the ranks of the top online poker platforms in the country as it strives to take Indian poker to a whole new…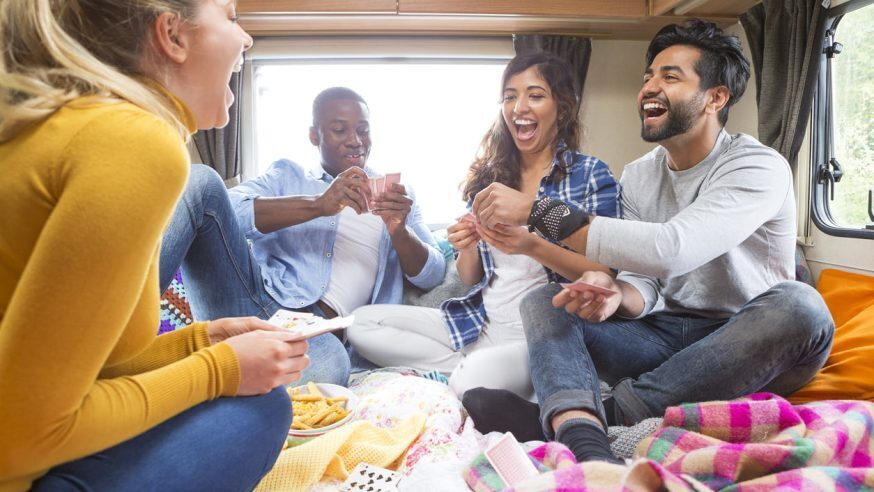 Poker Dangal started out as a small player in the highly-competitive Indian online poker market in 2017. Two years later, the online poker site has managed to join the ranks of the top online poker platforms in the country as it strives to take Indian poker to a whole new level. The company was founded by Varun Manha, an entrepreneur from Delhi.
Manha look at the online gambling market in India and realized that there was room for an online poker provider who could make a difference by offering a superior tech platform along with top notch customer support. Poker Dangal was launched under Xeta Networks by Varun Manha with the help of three other co-founders, Shashwat Jain, Karan Gandhi, and Manha's engineering batchmate Varun Puri.
Poker Dangal's Offerings
Poker Dangal offers three variants of poker — Texas Hold'em, four card Pot Limit Omaha, and five-card Pot Limit Omaha. According to Varun, the third variant is the most popular among players as it stimulates their statistical and analytical abilities. Poker Dangal was also the first online poker site to introduce the game in the Indian market.
Users can play cash games and tournaments under those three variants, with the platform downloadable on desktop, Android and iOS, providing more convenience and flexibility for players.
Players can also accumulate points as they play on Poker Dangal, which they can convert into cash or gifts, under the online poker site's loyalty program. They can win a wide range of gifts, including gadgets, bikes and cars. Another feature that keeps players glued to the site is its instant cash-out system, in which players can quickly withdraw their winnings to their bank accounts, any time of day.
Poker Dangal ensures an enjoyable and safe gaming environment for its players by incorporating top-notch graphics design and user interface. Their games are run through a built-in random number generator, certified by Australia's iTech Labs. The RNG software makes sure that players are being dealt new cards randomly, something that Varun thinks should also be present in every poker platform.
User Demographics
Male poker pros aged between 18 and 35 account for most of Poker Dangal's player base, and majority of them are based in Delhi. Other users of the platform come from Bengaluru, Chennai and Mumbai. Varun also said that the site is attracting more female players, which is a positive trend.
Starting October, traffic on Poker Dangal is up 30 percent, mainly thanks to Diwali – which is one of the biggest festivals in the country. There is an equal split between users playing on desktop and those playing via smartphone.
Challenges and Legal Hurdles
While poker continues to gain interest in India, educating the general public and legislators about the game remains a challenge for Poker Dangal and other existing online poker sites.
Games of chance are illegal in the country, while games of skill are permitted in some states, depending on each state's gaming laws. Stakes like Sikkim and Nagaland, Daman, and Goa, allow gambling, while other states prohibit the practice which makes poker illegal in several Indian jurisdictions.
Over the past few years, poker has been decriminalized in some states, but laws still remain in limbo up to this day. At the moment, Nagaland is the only state to grant a license to an online poker operator.
Future Plans
Despite legal challenges, the online poker industry in India has flourished and is expected to enjoy more growth in the future. This is something Poker Dangal wants to focus on going forward — it aims to move up to the top three spots for the largest online poker platforms in the country in the next 18 months.
To achieve this goal, Poker Dangal intends to keep pace with the constantly-evolving world of online poker and invest in upgrading the platform, as it strives to bring the game to a bigger demographic. With online gaming poised to be the next big thing in India, Varun and the rest of the Poker Dangal team want to prepare themselves. They plan to also add fantasy gaming and rummy to Poker Dangal's exciting offerings, which will ultimately enable them to gain a better foothold in the Indian igaming market.
The competition is tough as Poker Dangal will have to compete with PokerStars India, Adda52 and Spartan Poker.