Poker Community Loses Dianna Donofrio-Trigatzi
Dianna Donofrio-Trigatzi, the former Nevada state director for the Poker Players' Alliance (PPA), died of cancer on Dec 14, 2015 at the age of 69. She is widely acclaimed for her support of poker and for promoting the game during the poker boom at the turn of the…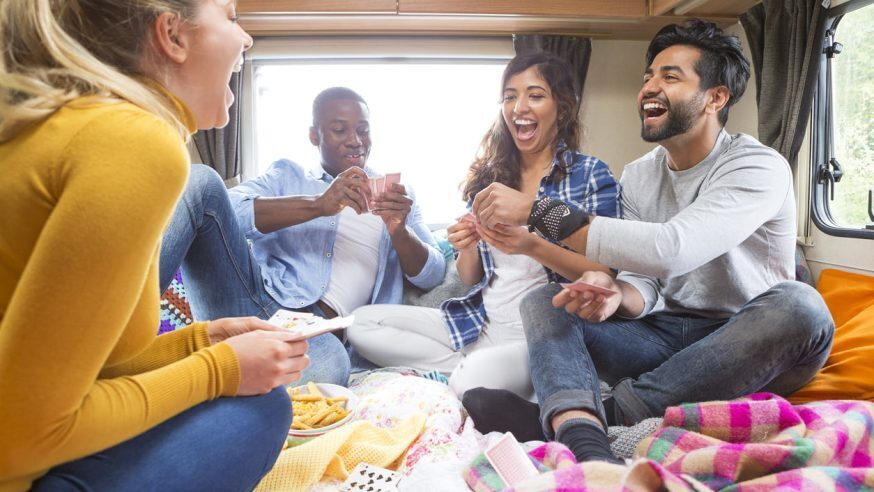 Dianna Donofrio-Trigatzi, the former Nevada state director for the Poker Players' Alliance (PPA), died of cancer on Dec 14, 2015 at the age of 69. She is widely acclaimed for her support of poker and for promoting the game during the poker boom at the turn of the century.
Donofrio-Trigatzi was born on Nov 20, 1946. Tina Bergstrom, her friend, created a documentary titled "Women's Poker Spotlight: Diana Donofrio – Behind the Poker Curtain," based on her life.
Click Here For Sites Still Accepting USA Player
According to that documentary, Donofrio-Trigatzi moved to California nearly 25 years back and worked for two years as the special projects manager of Bicycle Club. Her first project, Legends of Poker, has become an immensely popular poker event today.
When she became popular, she began expanding the Commerce Casino's satellite tournament program. While working for the Commerce, she improved her tournament procedures and poker techniques. Two years later, she became the satellite director of Four Queens and then spent the next two years organizing the Four Queens Classic. Organizers were attracted to her abilities of interacting with other poker players and her friendly nature. She, therefore, landed a variety of positions with Las Vegas casinos for nearly 12 years before finally settling down as the World Series of Poker (WSOP) satellite director at Binion's for nearly a decade.
It was Robert Daily, the tournament director of the WSOP, who approached Dianna in 2005 and requested her to take over as the satellite director. The next year, she was asked to take over as the payout manager. As the WSOP's payout manager, Dianna amazed the management by implementing effective payout procedures and manuals for the poker event.
Jennifer Winter, Dianna's long-time friend, said: "Dianna was a firecracker, a force. Most knew never to get on her bad side, but if you were part of her inner circle, she would move mountains for you."
Speaking about Dianna's poker achievements, Winter said: "Her poker accomplishments are distinguished and I hope when it comes time for the Women in Poker Hall of Fame nominations this year that she is at the top of the list."
Linda Johnson, a member of the Poker Hall of Fame, said that Dianna was her friend of over two decades.
Donofrio-Trigatzi has left behind Kosta, her husband, who has been with her throughout her fight with cancer. Members of the poker community can direct their condolences to Kosta Trigatzi, 9552 West Tropicana #1014, Las Vegas, NV 89147.