Poker Central to Launch on October 1
Poker Central, the only 24/7 poker television network of its kind in the world, will launch on October 1, and its inaugural program will be the Super High Roller Bowl Cash Game, which is scheduled for Dec 2, 2015. Poker Central CEO Clint Stinchcomb said:…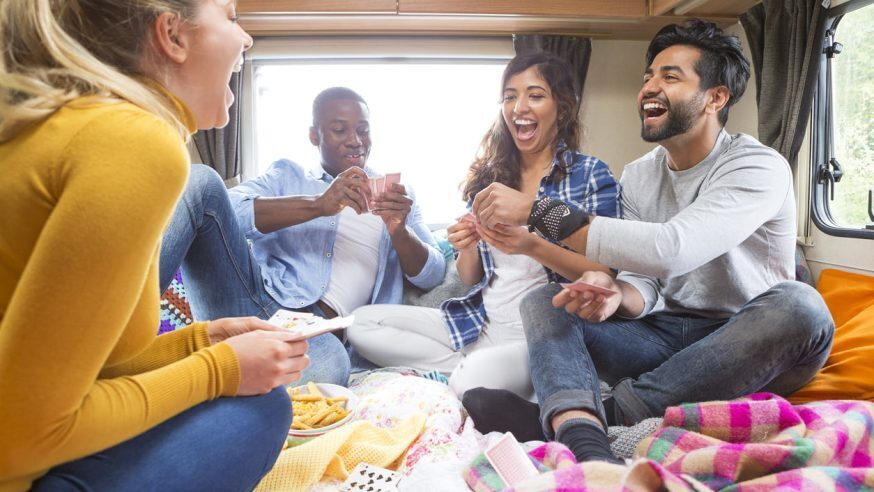 Poker Central, the only 24/7 poker television network of its kind in the world, will launch on October 1, and its inaugural program will be the Super High Roller Bowl Cash Game, which is scheduled for Dec 2, 2015.
Poker Central CEO Clint Stinchcomb said: "Poker Central is about to super serve the tens of millions of passionate and sophisticated poker fans in the United States and around the world." The network plans to inform as well as entertain viewers with endless hours of fresh and new poker content. Stinchcomb said: "Television and Internet have made poker play global and universal, giving rise to a new set of stars outside of Hollywood and traditional sports. We are excited that launch day has arrived and so has mainstream poker."
Click Here For Sites Still Accepting USA Player
The network will feature programs including previous episodes of major poker events such as the World Poker Tour (WPT) Alpha 8, Premier League Poker, Heads-Up Grand Slam, High Stakes Poker, Face the Ace, Poker after Dark, 100 Greatest Poker Moments, Doubles Poker Championship, the Women's World Open, and the Big Game.
Poker Central has signed partnership deals with world famous professional poker players such as Daniel Negreanu, Antonio Esfandiari, and Phil Hellmuth. The network had previously announced that it would present two original shows called Inside Poker and Pokerography early in 2016.
As one of its aims is to present new and fresh content for several hours every day, the network has decided to make liberal use of social networking sites such as Instagram, Facebook, and Twitter.
In a bid to celebrate its launch, the network will launch Poker Face, a contest that challenges poker fans as well as viewers to post pictures of their poker faces for an opportunity win exciting and unique experiences. The judges will be major pros such as Daniel Negreanu, Esfandiari, and Hellmuth. The winners will win flight tickets to the Asia Casino Resort of Las Vegas, where they can get a private poker lesson from a pro.
Professional poker players such as Doyle Brunson, Bob Bright, Phil Ivey, Johnny Chan, Jennifer Tilly, and Jean-Robert Bellande will take part in the Super High Roller Bowl Cash Game. The buy-in for the event will be $250k and the first-place prize will be in millions of dollars.
Poker players and fans of the game may look forward to endless informative and entertaining poker programs on Poker Central, the world's first 24/7 poker television channel.