Poker Central and CBS Team Up For 2019 WSOP Live Streaming Coverage
Poker Central has just released the official streaming schedule for this year's World Series of Poker (WSOP). Unlike the last couple of years, the 2019 schedule features a new coverage plan. The most notable difference is that WSOP events will be streamed via the CBS platform called CBS All…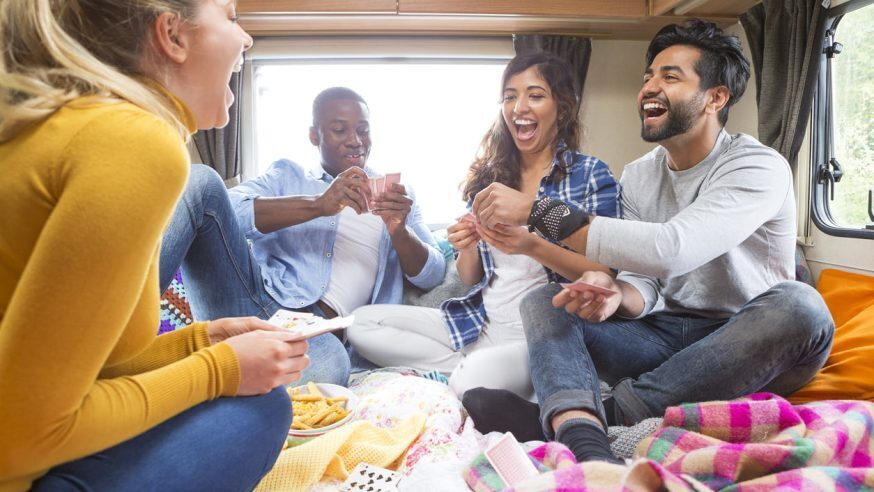 Poker Central has just released the official streaming schedule for this year's World Series of Poker (WSOP). Unlike the last couple of years, the 2019 schedule features a new coverage plan.
The most notable difference is that WSOP events will be streamed via the CBS platform called CBS All Access. WSOP livestreamed events have normally been hosted by Poker Central's subscription-based streaming platform PokerGo, with ESPN covering some of the Main Event casts. However, this year, CBS All Access will exclusively broadcast 25 events. It will stream an additional eight events in partnership with PokerGO. All in all, fans can expect 41 livestreams as PokerGO will also exclusively pick up eight more events.
The Executive Vice President of Programming for CBS Sports Dan Weinberg has welcomed their new collaboration with Poker Central, saying WSOP streams will be a great addition to their cable and digital channels. Weinberg said they're pleased to bring some of the most highly-anticipated poker action to fans across their platforms.
2019 WSOP Coverage Details
Coverage of the 50th WSOP is set to commence on May 30 during the final table of Event #2: $10,000 Super Turbo Bounty. Based on the recently-released streaming schedule, the coverage will proceed until at least the final table of Event #86: $10,000 No-Limit Hold'em 6-Handed on July 16.  The streaming plan for the much-coveted WSOP Main Event is currently excluded from the schedule as it is yet to be finalized.
Viewers will have access to most final table streams starting at 1pm local time in Las Vegas, though a few broadcasts will begin two hours later at 3pm, or during the night. The "voice of poker" Lon McEachern will handle the commentary, alongside TV host Ali Nejad and sports commentator David Tuchman. Fans can also expect a number of professional poker players joining McEachern, Nejad and Tuchman on a rotating basis. Coverage will be on a 30-minute delay.
Aside from streams handled by CBS All Access, fans can also tune into other CBS platforms like CBSSports.com, CBS Sports HQ and CBS Sports app for a chance to experience some pieces of poker action, via numerous highlights and extra content.
Sam Simmons, President of Poker Central, said CBS' entry into the picture will help them expand their reach, bringing in the most exciting live poker events to new audiences.
Fans Need to Pay More
CBS' position across digital and cable platforms falls in line with Poker Central's ongoing cross-platform distribution strategy, but it literally comes with a price. Poker fans based in the US, Canada and Australia would need to pay a few more dollars if they wanted to have all-out access to the streams. This means they would pay $5.99 in CBS All Access subscription per month, on top of PokerGO's monthly subscription fee of $9.99.
Meanwhile, those watching outside the three mentioned countries will have access to the live coverage on PokerGO as usual.
Streaming Schedule
CBS All Access and PokerGO will handle the first event to be livestreamed at the festival, the $10,000 Super Turbo Bounty on May 30. They will work together again for a joint coverage of several other events, which include: the $5,000 No-Limit Hold'em on June 6; $10,000 2-7 Single Draw on June 11; $10,000 H.O.R.S.E. on June 14; $3,000 No-Limit Hold'em Shootout on June 17; $10,000 Stud on June 20; $1,000 Ladies No-Limit Hold'em on June 23; and $100,000 High Roller on July 13. Coverage starts at 1pm.
Among the events to be livestreamed exclusively by CBS All Access include the $1,500 Omaha Hi-Lo (June 2); $500 BIG 50 (June 7); $10,000 Omaha Hi-Lo (June 9); $2,620 Marathon (June 15); $1,000 Seniors (June 16); $25,000 Pot-Limit Omaha High Roller (June 22); $400 COLOSSUS (June 29); $888 Crazy Eights (July 3); $5,000 Six-Max No-Limit Hold'em (July 4); $1,111 Little One for One Drop (July 11); and $10,000 Six-Max No-Limit Hold'em (July 16).
Other livestreamed events to be picked up by PokerGO are the $500 Casino Employees event on May 31; $50,000 High Roller on June 3; $10,000 Short Deck on June 5; $10,000 Heads Up on June 8; $1,500 Millionaire Maker on June 12; $10,000 8-Max Pot-Limit Omaha on June 25; and the $50,000 Poker Players Championship on June 27-28.
The full streaming schedule of the 2019 WSOP is available at the official Poker Central website.