Players With Small Bankrolls Will Benefit From New Book 'Poker Satellite Strategy'
It's the burning desire of thousands of poker players all over the world to play at prestigious and high stakes poker events such as the World Series of Poker Main Event, the Triton Poker Series, Big One for One Drop and the Super High Roller. These high stakes poker…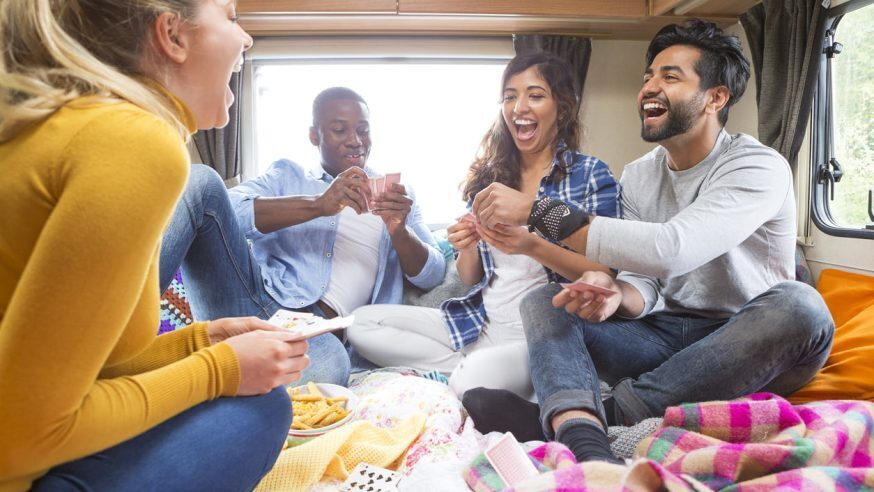 It's the burning desire of thousands of poker players all over the world to play at prestigious and high stakes poker events such as the World Series of Poker Main Event, the Triton Poker Series, Big One for One Drop and the Super High Roller.
These high stakes poker tournaments give players the opportunity to win millions of dollars in just a few days. However, the buy-ins to these tournaments are very high and many high stakes poker pros rely on financial backers to stake them to make the buy-in.
The average poker player and the amateur poker player find it difficult to secure financial backers and they don't have the bankroll to make the buy-in. As a result, they are forced to sit out of these top poker events and play smaller poker games where the stakes are usually very low.
Take Advantage Of Satellite Events
Dara O'Kearney, the co-host of the Chip Race wants these poker players to know that they can book themselves a seat at the table to high stakes poker events and popular Main Events if they know how to take advantage of satellite events.
Most poker tournament organizers tend to run online satellite events to enable poker players with marginal bankrolls to take advantage and see if they can win a seat to high stakes poker events. These satellite events can range from $.10 cents to $20 or $30, depending on the poker tournament and the size of the buy-in to the event.
However, a lot of poker players skip these satellite events because they feel that there are too many levels that they need to climb before they become eligible to min a premium seat. Some of them avoid satellite events because they feel the competition will be fierce and it will result in a waste of their time.
New Book: Poker Satellite Strategy
To avoid these misconceptions and teach players how to leverage the power of satellite events, Dara O'Kearney has self-published a new book called 'Poker Satellite Strategy: How to qualify for the main events of high stakes live and online poker tournaments. O'Kearney teamed up with Barry Carter to write this book and they took nearly 12 months to finalize and get it published.
Barry Carter has worked together with Jared Tendler in the past and released two successful poker books The Mental Game of Poker – 1 & 2. The book focuses on key strategies that poker players will have to adopt if they want to be successful at satellite events.
The book addresses a number of critical aspects such as the adjustments players will need to make from regular tournament strategies to satellite specific strategies; the right time to fold a pocket aces pre-flop; how to determine which hands to call, fold and shove on the bubble; the right time to keep going after more chips and when to go slow; and how to read and make adjustments to different situations, dynamics and player types.
Prep For 2019 WSOP Main Event
If you are one of those poker players that always wanted to play at the WSOP Main Event but never had the bankroll to do so, then this book is a must read. Dara O'Kearney knows what he is talking about as he spent a lot of time playing satellite events and making his way to the top. The Irish poker pro now has more than $1 million in career prize money and a successful poker podcast with David Lappin.
The book focuses on all the different parts of the satellite game. It starts out with the endgame, addresses the middle play in a satellite game and then touches on the early stages of playing satellite events.
O'Kearney is confident that poker players who read the book will not only tremendously improve their satellite game but their confidence as well which will boost their regular tournament play.
The book is currently available on Amazon and can be purchased in hardcopy form as well as the Kindle version. The hardcopy will set poker players back by $29.18 and the kindle version will cost $9.99.
888poker is running special satellite events for the 2019 WSOP Main Event.