Phil Galfond Shares Post-Launch Thoughts On Run It Once Performance
It has now been over a week since the Run It Once poker website went live and the overall response and feedback from players has been overwhelmingly positive according to Phil Galfond. When the new poker room went live on February 6, Galfond asked players to experience the…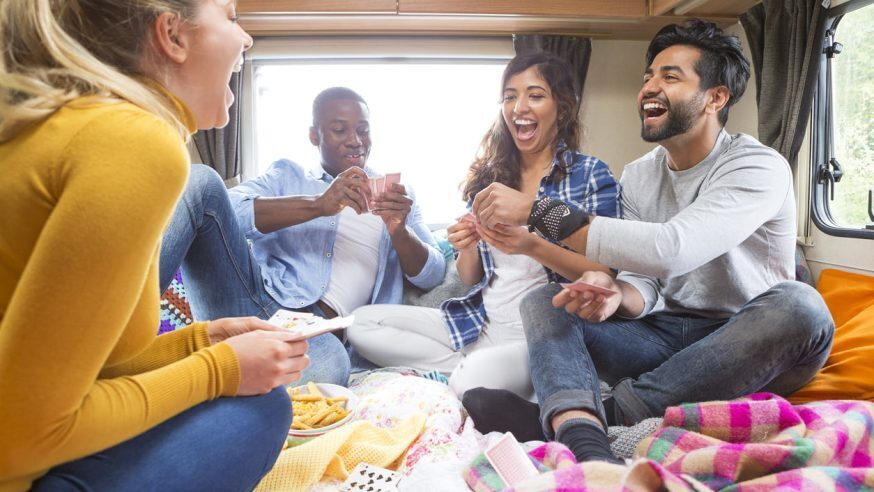 It has now been over a week since the Run It Once poker website went live and the overall response and feedback from players has been overwhelmingly positive according to Phil Galfond.
When the new poker room went live on February 6, Galfond asked players to experience the website first hand and then share their feedback on social media. From the initial offerings of 6-Max, No-Limit and Pot-Limit Omaha, players can now try NL4, NL2K, PLO4 to PLO1K. The website will continue to add more games as traffic permits.
Restricted Countries
We must point out though that Run It Once is not available in certain jurisdictions owing to regulatory restrictions. Players in the US, as well as in EU countries like Belgium, Italy, France, Sweden, Portugal, Spain, Romania, Czech Republic, Bulgaria, Denmark, Greece, State of Schleswig-Holstein in Germany, Slovenia and Estonia will not be allowed to register on the RIO site.
Those in Singapore, Korea, Australia, Colombia, Iraq, Afghanistan, Guyana, Uganda, Yanatu, Lao People's Democratic Republic, Yemen, Iran and Syria will also not be able to play on the site.
For players based in countries where online poker is legal, RIO is offering a first deposit bonus of 100% up to €600. Players who download the RIO software are advised to follow a link to the Discord server so the RIO staff could cater to their questions. They will also have the option to chat with other players on the site.
RIO Clearing Out Known Issues
Galfond said he and his team are aware of a list of minor issues going on and they're working hard to sort them out at the earliest.  One issue relates to the Sit Back In button which may sometimes become unavailable after timing out. Players may also encounter problems when signing up, especially when inputting their addresses.
Special characters are not allowed in usernames which should consist of a maximum of 18 characters. Passwords should have at least 8 characters, but should not exceed 20 – they must be a combination of at least one number, and upper and lower case letters. This shouldn't be much of an issue as the sign-up is a one-time process.
Hotkeys are also currently not functioning properly, so players are advised to leave them disabled for the meantime. The table resizing, hand history downloads, as well as table stacking and tiling are also temporarily not available. Players can also expect minor issues with sound, visual effects and the uninstaller.
Player Feedback
Despite some new issues that did not come out when the software went through private beta testing, Galfond is happy with RIO's first-week performance. He said everything went fairly well and the launch managed to meet players' expectations.
When compared to overall feedback over the past week, Galfond said the response was positive overall. He recalled one recreational player praising RIO and saying he would move all his play to the site as he had so much fun and felt protected at the same time. It is precisely feedback like this which Galfond finds so encouraging and lets him know that he and his team are doing something right.
When it comes to negative responses, Galfond said the ones raised were about known issues and the team is still working on getting them fixed. As a perfectionist, Galfond said he finds it hard to read criticism but realizes that player feedback is important if they are going to improve RIO. He is currently compiling a long list of improvements he would like make to the site in the near future.
Future Developments
While the RIO is currently focused on solving the known issues first, Galfond said there are tons of ideas running through his head. However, he refuses to over-promise, saying they need to perfect RIO's current cash games first before implementing new ideas.
One of those plans is for the RIO to offer Sit N Go's, multi-table tournaments, and a section dedicated to high-stakes games but there is no timeline on this. The poker pro also has no plans on a non-beta launch for now. He said the beta tag will be removed once they get feedback from players that are fully positive about the software's performance.