Phil Galfond Introduces Major Changes to Run It Once Rewards Program
Since launching in February 2019, Run It Once (RIO) has run pretty smoothly with no major changes implemented, except for some minor tweaks and new promos. The "Splash The Pot" rewards system has been among the most-liked features of the new online poker site, receiving positive feedback from users…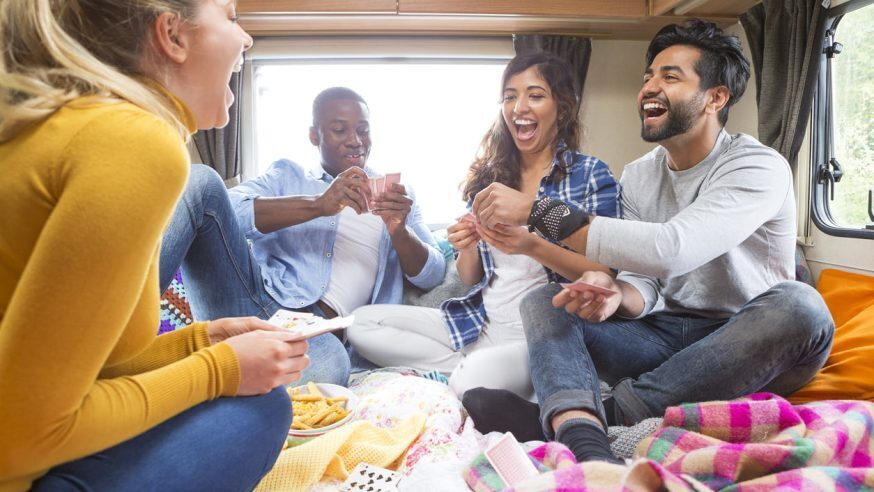 Since launching in February 2019, Run It Once (RIO) has run pretty smoothly with no major changes implemented, except for some minor tweaks and new promos. The "Splash The Pot" rewards system has been among the most-liked features of the new online poker site, receiving positive feedback from users because of the unique manner by which rakeback is being awarded to players.
Instead of adopting the traditional fixed rakeback or tiered system, the RIO software randomly selects hands across all stakes, splashing up to 51% of the rake back onto the tables. Antes worth as high as 1,000 big blinds are dropped at random, and the player who wins the hand receives the extra antes.
Major Changes to Splash The Pot
While Splash The Pot has become a hit among players, the idea simply does not sit well with other users because the feature has made it impossible for some to get any rakeback, especially if they become stuck on the losing side during each hand. These concerns have come to the attention of RIO founder Phil Galfond, prompting him to change course and introduce some major changes to the site's rewards program.
In his latest blog post, Galfond explained the changes which he said are introduced as a direct response to player feedback. Splash The Pot lovers don't need to worry though, as RIO will still stick with the program, but with some major tweaks.
First, RIO is reducing the rakeback through Splash The Plot from 51% to 30%. But before you raise your eyebrows, Galfond wants you to know that this change is being implemented to give way for some more exciting offers for you.
Second, splashes of 100 big blinds will be up for grabs, but this time, players will not be risking any of their chips. When the splash takes place, all players dealt into the randomly selected hand will automatically be all-in for nothing. Seventy percent of the splash will go to the best hand, while the other players in the hand will share the remaining thirty percent. Therefore, everyone is a winner, and nobody goes home with absolutely zero rakeback.
The third new feature enables players to track their Splash The Pot winnings by just checking the lobby.
Legends Weekly Rewards Program
Perhaps the most exciting change that awaits RIO players is the addition of a new weekly rewards program called "Legends". This program gives players the opportunity to get another 45% rakeback, apart from the 30% offered through Splash The Pot — meaning you could secure up to 75% rakeback, as long as you hit the points-based milestones.
The Legends rewards system has five tiers, namely, Clubs, Diamonds, Hearts, Spades, and Legend, and each of them is made up of up to five levels. You will earn 1 point for every €0.05 in gross rake paid. You can boost your points during your first login of the week and first hand of the day. You can also get bonus points for clearing a rewards level.
You will receive your rakeback on a weekly basis, and you will be awarded with rakeback boosts if you accomplish a specific tier for four consecutive weeks. Again, you can monitor your Legends status through your lobby. You will also be notified of any rewards or achievements so you can track your progress.
There's more — players who start these games and keep them running will also qualify for extra points. A points multiplier is in place for table starters in heads-up and three-handed play. This is great for grinders out there who always keep the tables alive.
Launch Week Promo
The Legends rewards program was successfully launched on November 25, and to celebrate RIO is running a Legends Kick Start promotion through to December 8 where you can avail of the 1.5x multiplier for all points earned within the week. Apart from that, you will also claim the 4-week bonus streak if you play between November 25 and December 1 — meaning you'll get bonus points in a span of just one week rather than the required four.
If you haven't played at RIO yet, you may download the app and take advantage of these exciting offers.