Peppermill Resorts to Start Online Poker Business in North Nevada
Peppermill Resorts, which operates five casinos in the north of Nevada, has launched an online poker room in partnership with Ultimate Poker, an online gaming brand that is also based in Nevada. The company stated in a release that poker players can deposit funds at three Wendover-based hotel-casinos,…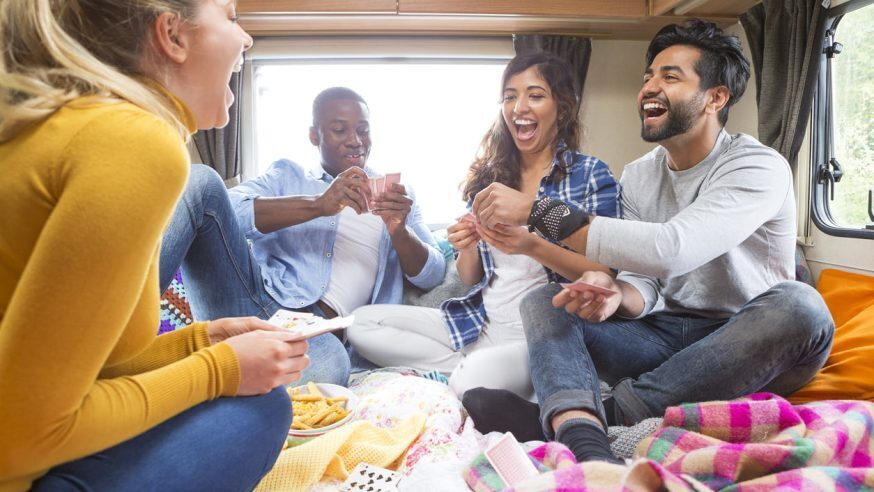 Peppermill Resorts, which operates five casinos in the north of Nevada, has launched an online poker room in partnership with Ultimate Poker, an online gaming brand that is also based in Nevada.
The company stated in a release that poker players can deposit funds at three Wendover-based hotel-casinos, the Sparks-based Western Village Inn & Casino, and the Reno-based Peppermill Resort Casino Spa. Ultimate Gaming owner and CEO Tobin Prior said: "It gives us the opportunity to bring our online poker product to the Northern Nevada market through Peppermill's extensive customer database."
Click Here For Sites Still Accepting USA Player
Those who wish to play poker at the new online poker site are required to register at Ultimate Poker or PeppermillReno.com and then make a deposit at any of the above-mentioned casinos before they can start playing poker online for real money.
In 2013, the governor of Nevada approved a bill to legalize intrastate online poker. Today, Nevada is home to three online poker sites—World Series of Poker (WSOP.com), a brand belonging to Caesars Entertainment; Ultimate Gaming, a brand belonging to Station Casinos; and Real Gaming, a brand belonging to South Point.
However, the Atlantis Casino Resort Spa, Peppermill's rival in Reno, had declared long back that it will not launch any online poker business. John Farahi, the CEO for Atlantis, said that the company will not offer any online poker services as it feels that it is not as easy to establish control over online gambling as it is at traditional land-based casinos.
Ken Adams, a gambling analyst in Reno, said that it is now too late for Atlantis to take back its words and that it will not be able to launch online poker services even if it's rival Peppermill has done so. Adams said: "They've taken a pretty public stand on moral grounds. That's hard to back up on."
According to Adams, legal online poker, which has been available in Nevada several months, hasn't made much of a difference. He said: "In Nevada, there are not enough citizens to make a big difference. In Nevada, you have much smaller audience numbers."
The gambling laws passed in Nevada in 2013 also included provisions for the formation of interstate online gambling compacts. In February, Jack Markell, the governor of Delaware, and Brian Sandoval, the governor of Nevada, signed a similar compact to share online poker liquidity. But the Nevada Gaming Control Board said that it is yet to be brought under effect.