Pennsylvania's Online Gaming Market Expected To Generate Over $40M Each Year
Last month, Pennsylvania became the fourth state in America to legalize online gambling and the first state to do so in nearly five years. Pennsylvania now joins Nevada, Delaware and New Jersey as the only states to have lifted the ban on online gambling. iGaming operators are very interested…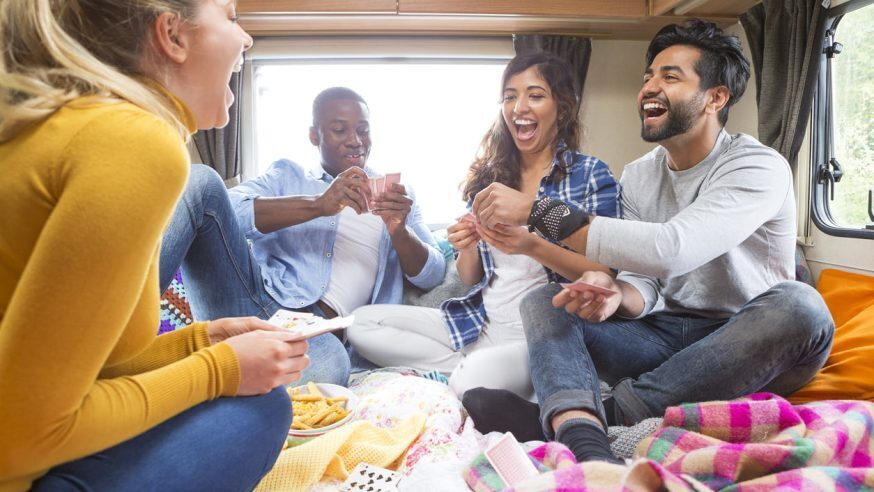 Last month, Pennsylvania became the fourth state in America to legalize online gambling and the first state to do so in nearly five years. Pennsylvania now joins Nevada, Delaware and New Jersey as the only states to have lifted the ban on online gambling. iGaming operators are very interested in setting up operations in the Keystone state but will have to be patient as they work with the state gaming regulator to ensure that they fully comply with gaming regulations before going live.
Chris Grove who is a gaming analyst recently published a report 'Analysis: Pennsylvania Moves To Regulate Online Gambling' which gives readers an idea of what the online gaming market in Pennsylvania will be like going forward. Grove bases a significant amount of his estimates and benchmarks by comparing data with New Jersey's online gaming industry. The information below will give iGaming operators interested to get into Pennsylvania an idea of what the market could be like going forward but they will also have to keep in mind that gaming analysts have off target before when comparing market actuals vs. estimates.
Potential Market Size
One of the most important factors that iGaming operators will consider is that Pennsylvania has a higher population than most states. The World Population Review in 2017 estimated that Pennsylvania had 12.8 million residents, making it the fifth largest state in America. If you combine the population in Nevada, New Jersey and Delaware, it will likely come close to that of Pennsylvania. New Jersey has a population close to 9 million which means if Pennsylvania were to be compared solely to New Jersey, then Pennsylvania has 40 percent more.
So one way of estimating Pennsylvania's iGaming market is to look at New Jersey's gaming market and then increase those numbers by 40 percent which should give you an idea of what iGaming should generate in the Keystone state. The New Jersey Division of Gaming released its September 2017 Gaming Revenue Results which showed gross gaming revenues (GGR) for online poker during the first three quarters of this year stood at $20 million. One can expect GGR for the year to go to $25 million and based on that run rate, Pennsylvania's GGR should work out to around $36 million each year.
Grove is a lot more optimistic and estimates that GGR in Pennsylvania will reach $41 million during the first full year of operation and then go on to reach $43 million in the following years. New Jersey generated $29.8 million in its first year of operation and while the online gaming market was sluggish for a couple of years, things have improved significantly during the last 2 years. PokerStars, the biggest online poker website in the world was unable to enter New Jersey at the start due to licensing issues and only gained access in 2016. Grove expects PokerStars to gain entry into Pennsylvania at the start and this will play a vital role in boosting online gaming revenues in the state.
Licensing Fees And Marketing Budgets  
Top iGaming operators such as PokerStars, 888poker and partypoker are expected to apply for online gaming licenses in Pennsylvania. Grove estimates that the state will be able to raise close to $120 million in licensing fees alone.
However Grove expects iGaming operators to be a lot more cautious when it comes to spending on marketing and advertising campaigns in Pennsylvania because they will have to keep a close watch on their bottom line and their budgets will be impacted. This is because Pennsylvania has decided to impose different tax rates on the iGaming industry unlike New Jersey which has levied a flat 17.5 percent gaming tax. Pennsylvania requires operators to pay a 16 percent tax on online table and online poker GGR and as much as 54 percent on online slot GGR.
iGaming operators generate a large portion of their revenues from online slots and by paying out a 54 percent tax, they will be a lot more cautious in spending at least in the first few years till they see how the market is responding. Grove also expects Pennsylvania to try and quickly enter the online liquidity sharing agreement that is currently in place between Nevada, New Jersey and Delaware and believes that will also help boost and stabilize the online gaming market in Pennsylvania.