Pennsylvania To Legalize Online Poker And DFS Market After iGaming Bill Gets Approval
Pennsylvania is now set to become the fourth state to legalize online gambling after Nevada, Delaware and New Jersey. Pennsylvania legislature approved iGaming Bill H 271 late last week that allows online casinos, online poker, daily fantasy sports (DFS) and even sports-betting when it receives federal approval. The House…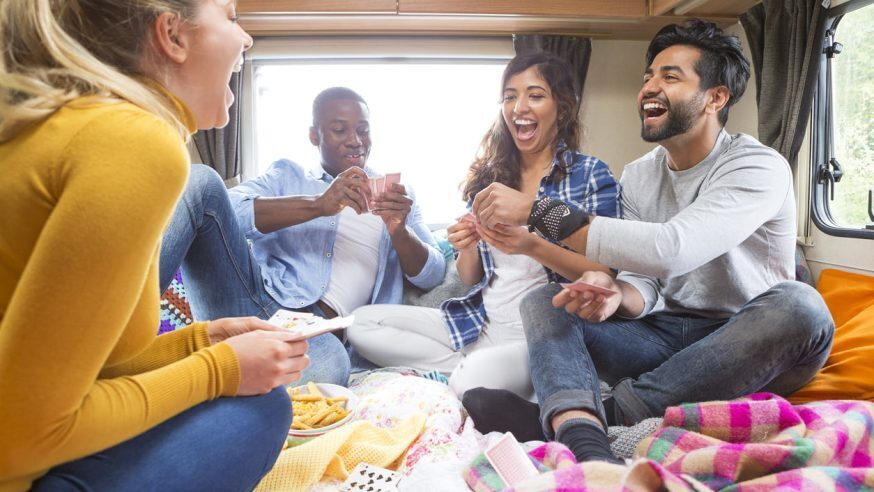 Pennsylvania is now set to become the fourth state to legalize online gambling after Nevada, Delaware and New Jersey. Pennsylvania legislature approved iGaming Bill H 271 late last week that allows online casinos, online poker, daily fantasy sports (DFS) and even sports-betting when it receives federal approval. The House approved the bill on Thursday after a debate that lasted for over two hours.
The bill now has to be signed by Gov. Tom Wolf who has ten days to do so after which it automatically becomes a law. This is great news for the online gambling community and online gaming lobbyists who have fought long and hard for a number of years to get online gambling approved in Pennsylvania.
Pennsylvania Approves Online Gambling
Pennsylvania, New York and California were among the ten states that were pushing for the legalization of online gambling but the chances of a fourth state receiving approval before the end of 2017 looked rather bleak. However legislators in Pennsylvania were finally able to reach a mutual decision and the bill was cleared successfully. ThePoker Players Alliance (PPA) has been one of the biggest lobbyists for the online gambling industry and Executive Director John Pappas was very happy to see Pennsylvania lift the ban on online gambling.
In a statement, John Pappas said "Pennsylvania made the right decision today.This is a major victory for consumers who, for years, have asked the state to step up and provide meaningful protections. The iGaming law will also help create new growth opportunities for the Commonwealth's brick and mortar casinos while providing needed revenue for the state budget"
Online Gambling Licenses
It is still too early for detailed information to emerge regarding the rules and regulations that will govern Pennsylvania's online gambling industry. Bill H 271 states that three types of online gambling licenses will be on offer – house banked games, peer-to-peer games which poker falls under and online slot machines. The bill states that current casino operators in the state will be able to purchase all three licenses for $10 million but must do so within a 90 day period from which the licenses become available. Gaming operators will be able to purchase individual licenses for $4 million each while gaming operators outside of Pennsylvania will be able to purchase licenses after a 120 day period.
Online Gaming Taxes
One of the main reasons that state legislators are pushing for the legalization of the online gambling industry is because they stand to gain significant sums of money from the online gaming industry in the form of taxes. Legislators in Pennsylvania have decided to impose a 36 percent tax on sports betting, 15 percent tax on DFS, 16 percent on online poker and online casino games and a 54 percent tax on online slots.
The tax rates imposed by Pennsylvania on online casino, online poker and DFS games are very similar to the tax rates imposed in New Jersey but the high tax on online slots and the potential sports betting market is exceptionally high. There are concerns that due to the exceptionally high taxes on these industries, gaming operators will not find it very appealing to enter the Pennsylvania market to launch online slots and sports betting services as they will be left with very little profits.
Pappas said that Pennsylvania will have to look at ways at reducing the tax rate on these online gaming niches if the state wants to expand these online gaming niches and help Pennsylvania's online gambling market reach its highest potential.
More States To Follow
Gaming lobbyists will find renewed optimism in other states to push forward with their online gambling legislation campaign now that Pennsylvania has approved its iGaming bill. While it is highly unlikely that any other state will approve online gaming in 2017, there will definitely be a push in early 2018.
New Jersey is currently pushing hard for the PAPSA act to be amended and for sports betting to be made legal. Should New Jersey succeed in winning its legal push, then Pennsylvania will look to get the ban lifted at the earliest since sports-betting has also been legalized.