Pennsylvania Issues Two More iGaming Licenses And Invites Out-of-State Operators To Apply
Pennsylvania legalized online gambling towards the end of 2017 becoming the fourth state in the country to lift the ban off online gambling. However, things have progressed rather slowly and nearly a year later, the Keystone State is yet to get its iGaming industry up and running. One of…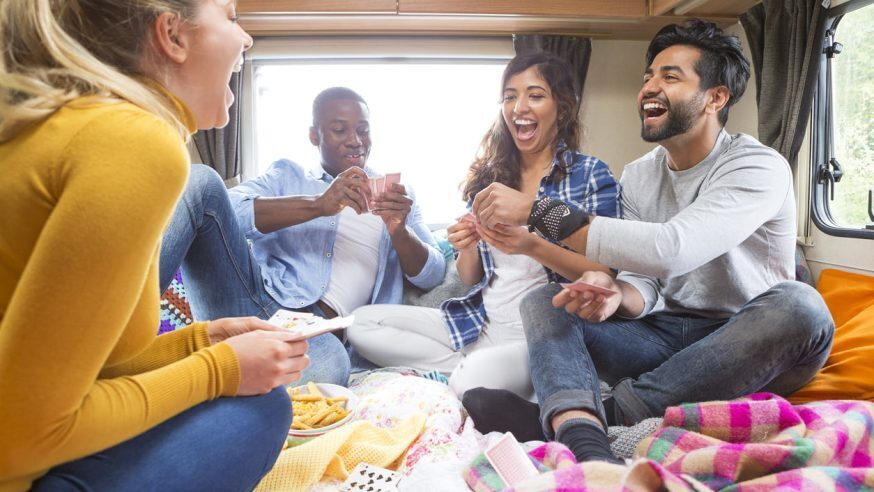 Pennsylvania legalized online gambling towards the end of 2017 becoming the fourth state in the country to lift the ban off online gambling. However, things have progressed rather slowly and nearly a year later, the Keystone State is yet to get its iGaming industry up and running.
One of the reasons for the slow progress is because legislators have been cautious in putting together gaming regulations and proceeding with their licensing process. They did not want to rush things and risk overlooking any factors that would go on to hurt their iGaming industry.
Two More iGaming Licenses Issued
Gaming regulators in Pennsylvania recently announced that they have approved iGaming licenses for SugarHouse and Penn National. That makes them the fourth and fifth casinos to get the state's official approval. Parx, Harrah's, and Mount Airy were the first three casinos in the state to obtain their iGaming licenses. SugarHouse and Penn National attended a meeting with the gaming regulator and  made their presentations for being eligible to receive an iGaming license.
SugarHouse referred to their success in New Jersey where they have established themselves even after being a late entry into the market. They showed the Pennsylvania Gaming Control Board a series of slides which illustrated the increasing revenue that they have generated since their launch. Rush Street, who is SugarHouse's parent company did not want to publicly reveal specific numbers but agreed to comply in private.
SugarHouse Has Good Track Record
SugarHouse officials presented a summary which highlighted the fact that the company has only operated in legal and regulated markets and they are familiar with gaming operations in Pennsylvania. The company has a long-term vision and is founded on gaming principals. The presentation also boasted that the operator has developed their own iGaming platform and that their employees are all very experienced.
Penn National Well Established
Since gaming legislation was expanded, Penn National has spent $77,600,00 on gaming licenses. They confirmed that they have formed a partnership with IGT who will power their online casino. This was a bit of a surprise considering that SG Digital is currently providing the casino's play money casino's technology. Penn National executives proudly showed off their website which was recently revamped.
IGT is one of the largest suppliers of slots in New Jersey but it was only recently that they started to get experience with integrating their platform with operators in New Jersey.
What iGaming Licenses Are Available
The topic of iGaming licenses was the last item on the agenda. The board said that 11 qualified gaming businesses in the state have purchased different types of online gambling license for a combined cost of $110 million. Meadowlands and Lady Luck Nemacolin are the only two operators that will not participate in iGaming.
Regulators now say that outside entities can apply to purchase the seven remaining iGaming licenses that remain up for grabs. Three are for poker, two are for slots, and two are for table gaming. This means that two operators have the option of buying one of each which would leave a single poker license up for grabs.
Out Of State Operators Now Invited
Since Meadowlands and Lady Luck Nemacolin have confirmed that they will not participate in the iGaming industry, the gaming regulator has decided to invite out of state operators to apply for these iGaming licenses. Out of state operators such as the Borgata in Atlantic City or Betfair can now throw their hat into the ring.
All applicants must go through a 4-step process to acquire a license. They must first submit their petition between October 15 and 31. Those petitions will be reviewed by the board who will then conduct a random drawing. Petitioners who have their names drawn must submit their license applications within 60 days.
Having a draw as part of the process seems to indicate that the board expects to have interest from several outside entities. It will be interesting to see how many out of state operators express interest as Pennsylvania has a very tax rate – especially on slot machine revenue which stands at 54 percent.
It seems highly unlikely that Pennsylvania will have its online gambling industry up and running before the end of the year as there are a number of technical and regulatory approvals that still need to be made.