Penn to Hold Hollywood Poker Open at M Resort
Penn National Gaming Incorporated is sponsoring the Hollywood Poker Open, a live poker tournament with a guaranteed prize pool of $500k, scheduled to be held at the M Resort during this weekend. Penn hopes to better its reputation in the local casino poker market, which…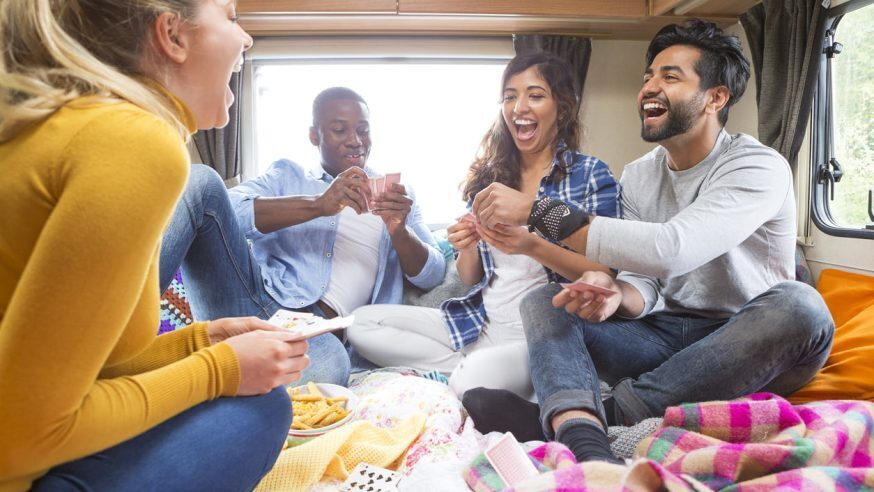 Penn National Gaming Incorporated is sponsoring the Hollywood Poker Open, a live poker tournament with a guaranteed prize pool of $500k, scheduled to be held at the M Resort during this weekend. Penn hopes to better its reputation in the local casino poker market, which is currently booming.
Click Here For Sites Still Accepting USA Players
The tournament will be held from Friday to Sunday and is named after Hollywood, Penn's premier land casino brand. Those who have qualified for the event by taking part in $2,500 NL Hold'em qualifier satellites held at Penn's Hollywood Casino as well as the M Resort will take part in this event.
Jay Snowden, senior vice president (regional operations) for Penn National, said that the tournament has been scheduled for this season in a bid to attract players who have visited Las Vegas to take part in the World Series of Poker (WSOP). According to Snowden, as many as 200 poker players have qualified for this tournament, but the convention hall at M Resort can hold over 500 players. If more players buy-in to the event, a prize pool as huge as $1.25 million can be generated.
Snowden said: "Any walk-up business adds to the pool, which we have already guaranteed at $500,000. The timing of the event does accommodate anyone here for the World Series of Poker to take part."
Penn National runs 29 racinos and casinos in 19 US provinces and states. In June 2011, the company acquired M Resort and has been trying to popularize the casino resort among its customers ever since. The purpose of organizing the Hollywood Poker Open is to popularize M Resort further.
Snowden said: "That's why this is being held in timing with the World Series of Poker. A lot of our customers are in town for the tournament. Many of our best poker players will already be here." He further said: "Poker is an important product in the regional market, so we're excited to get so many qualifiers in our first event."
The players who reach the final table of the Hollywood Poker Open will be rewarded with commemorative jackets. The company has been promoting the tournament at M Resort throughout the previous month.
Snowden, who is responsible for six of Penn's hotel casinos, had been a Caesars Entertainment executive for around 12 years. His mother worked as a poker deal at several hotel casino resorts for around 20 years, which accounts for Snowden's interest in poker.