Partypoker To Introduce More Changes In Line With Vision For Fairer & Safer iPoker
The world's second largest poker site partypoker has announced more changes to its online platform, all aimed at improving the gaming experience of recreational players. The Return of Antes These changes were recently announced by partypoker partner and Dusk Till Dawn owner Rob Yong. Among the changes is…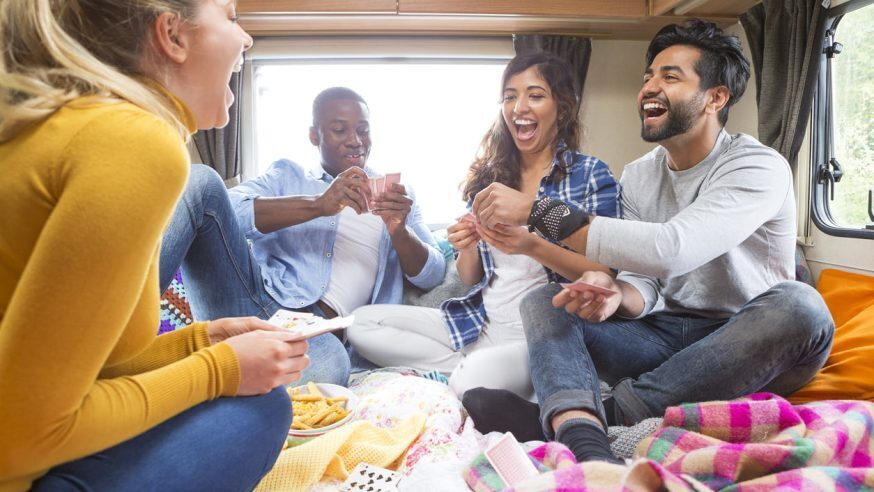 The world's second largest poker site partypoker has announced more changes to its online platform, all aimed at improving the gaming experience of recreational players.
The Return of Antes
These changes were recently announced by partypoker partner and Dusk Till Dawn owner Rob Yong. Among the changes is the introduction of antes, leading to more action-packed games being offered to players.
Antes existed long before blinds became popular with no-limit Texas Hold'em. The format helped boost the pot, with players engaging in intense action during each hand. Now, partypoker is bringing it back, and players may try the option as early as this week. The format is expected to be included in partypoker's quick-fold cash game Fastforward, as indicated by Yong in his previous tweet.
More Changes Coming
Antes are not the only changes set to hit the partypoker client this October. The site is also considering offering the MyGame option later this month, so players can better monitor their results. The new feature preserves the anonymity of hand histories, allowing users to export them excluding the opponents' usernames. Players can also export their session record to third-party trackers like Poker Tracker and Hold'em Manager.
Partypoker has also decided to revert to the anonymous display option, as requested by players. The site previously announced in August that players would need to show their real names on tables during heads-up and high-stakes games.
Players will also soon welcome a handful of new extra features, including a fresh heads-up format called "King of the Hill", new poker variants live five-card PLO and 8-game, as well as a new "Run it Twice" option.
Safer Environment for the Recs
The latest changes are part of partypoker's efforts to eliminate predatory activities on the site, also falling in line with Yong's new FairPlay initiative, which mainly involves the sharing of information between operators to detect and prevent fraudulent accounts from harming unsuspecting victims.
In June 2019, partypoker rolled out a new software update, ultimately banning the use of heads-up displays (HUDs) and hand histories across its games. Players were forced to change their table alias after logging into the poker client as part of a "fresh start". As a result, downloadable hand histories are no longer allowed on the client, and players are now prohibited from making use of third-party programs to monitor themselves and their opponents.
While the move was mainly welcomed by the poker community, some groups expressed concern that the change would only prevent players from spotting bots and other suspicious activity. Partypoker was quick to alleviate those concerns and has remained firm in its goal to provide a level-playing field for all players.
Intense Crackdown on Bots
The poker room has also continued to crackdown on fraudulent accounts, an initiative which started in December 2018. Through the help of players and the site's own Poker Fraud team comprising of former poker pros, partypoker was able to close a total of 649 suspicious accounts since the intense crackdown began, with more than $1 million in funds confiscated and redistributed to affected users.
Between December 2018 and March 2019, partypoker confirmed the closure of a total of 277 bot accounts, with $734,852.15 in funds being returned.
Throughout August 2019, the site terminated 48 accounts, 36 of which were from partypoker's global dotcom market, while the remaining 12 were associated with the site's European client.  A total of $148,668 and €29,495 were seized in the process.
The total number of account closures is expected to increase, as the site is still yet to release its crackdown report for September. The site is encouraging players to continue to report suspicious activity, pledging to investigate every incident reported.
Majority of the bot account detections were made by the site's Poker Fraud Team, which also investigates other forms of suspicious activity, such as the use of other unauthorized software, as well as player collusion.
Partypoker has invested heavily on resources aimed at ensuring a fairer and safer playing experience for its users. The latest changes are all focused on providing a more secure gaming environment for recreational players, leading to long-term benefits for both the company and its users.