PartyPoker Starts Official Blacklist for Banned Players
The recent accusations started after a series of high roller tournaments in Cyprus. The Triton Super High Roller Series and the PokerGO Super High Roller Series lured players to the Mediterranean to play for the big money. It's generally the same core group of players, with a few unique names…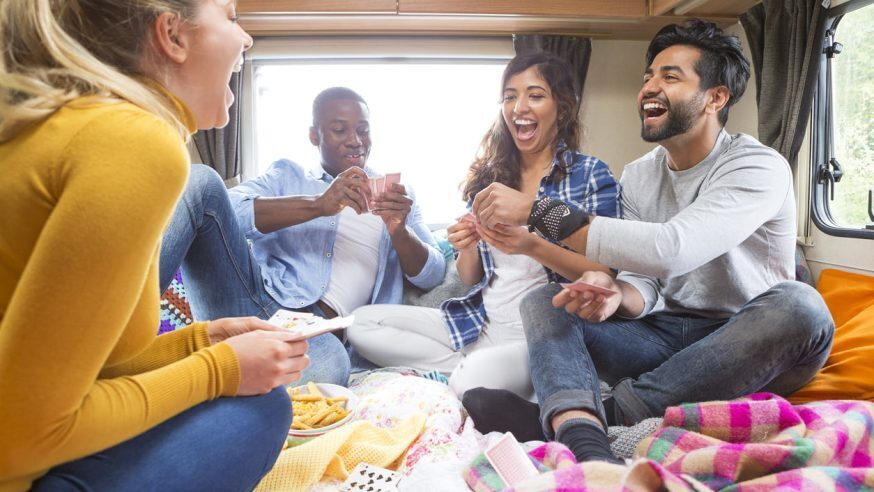 The recent accusations started after a series of high roller tournaments in Cyprus. The Triton Super High Roller Series and the PokerGO Super High Roller Series lured players to the Mediterranean to play for the big money. It's generally the same core group of players, with a few unique names here and there.
One name that is always in the mix in the world of high rollers is Ali Imsirovic. He's won more than $18M in live tournaments. He won the GPI Breakout Player of the Year Award in 2019, Toughest Opponent of the Year in 2020, and GPI Player of the Year and PokerGO Tour POY earlier this year via their rankings systems.
After Cyprus, fellow high-stakes poker pro Alex Foxen called him out for cheating.
Ali is known as a cheater to almost all in the high roller community, however without much ironclad proof, most stay silent. After watching this hand on the SHRB live stream, enough is enough.

— Alex Foxen (@WAFoxen) April 18, 2022
The cherry on top is the next day, for the first time I've ever seen, Ali shows up in sunglasses. The whispers of this egregious hole carding must have made it's way back to him. pic.twitter.com/5mriZKMaqf

— Alex Foxen (@WAFoxen) April 18, 2022
A number of players in their high-stakes circle concurred with the cheating allegations and said that Imsirovic had also been banned from GGPoker for using a prohibited solver program. He also threw in accusations of online multi-accounting and live tournament chip dumping. Justin Bonomo publicly supported many of these allegations, as did Matt Berkey, Kahle Burns, and Chance Kornuth.
For additional conversation fodder, a high roller whose name starts with JA also faced some cheating allegations. Most took that implication to apply to Jake Schindler, and some high rollers easily believed those allegations as well.
Neither Imsirovic nor Schindler have responded to the allegations in any way.
Messy Kenney Allegations
As players across social media discussed Imsirovic and Schindler, a poker player named Martin Zamani decided to call out someone else. He took to Twitter to accuse Bryn Kenney of using the players he backed to collude on GGPoker, ghost other players, and use RTA (real-time assistance, prohibited by most online poker sites).
Since we are in the midst of calling out cheaters @BrynKenney and all his horses are basically forced to collude on GG esp in satties. " do what's best for the team" he wouldn't let me play GG 5k plo events on my account but on party I could play 10Ks if said horse ghost was.

— Martin Zamani (@martin_zamani) April 21, 2022
It only got weirder. Zamani accused Kenney of forcing his staked players to go to a shaman, moving players down in stakes if he didn't approve of their lifestyle choices, and even being able to see their computer screens when he wasn't around. Zamani went into more detail in a conversation with Doug Polk:
In contrast to the other two players facing allegations, Kenney did speak up to defend himself. He did grant an interview to PokerNews but with Sarah Herring, who had been friends with Kenney for years. Kenney denied most of the allegations.
Blacklist Chatter
Conversations about a poker blacklist are nothing new, either. The idea had been floated for quite some time. The recent cheating debate brought it back into the limelight.
Chance Kornuth wrote a long Twitter thread about it in mid-April, and that thread was widely supported.
When a poker site decides conclusively someone is cheating, they ban them, keep their identity a secret, and disperse the money as they see fit. The current system that's in place is inadequate and unacceptable. We need a Poker Blacklist.

— Chance Kornuth (@ChancesCards) April 21, 2022
In short, Kornuth called on well-respected poker players like Phil Galfond to speak on the issue. He also asked that major online poker sites like PokerStars, GGPoker, and partypoker step up to name players that are banned from their sites so that others may use that to ban those players from sites and from live tournaments.
The broader conversation brought many concerns to the forefront. The main one is the lack of transparency regarding evidence of cheating that prompted online poker bans. Other potential problems include the enforcement of such bans across live poker where there is no agency or association to monitor such things. Kornuth suggested a committee to oversee a blacklist, but even the choosing of those committee members creates some controversy. Who decides who is wholesome and innocent enough to be on said committee?
Poker blacklist would have so many incorrect decisions from security teams/grudges/mistakes etc. If there was a competent and trusted poker union they could receive all site bans and decide if black list worthy. Another really good reason for poker union imo. https://t.co/3EujgTOUAa

— Patrick Leonard (@padspoker) April 18, 2022
PartyPoker Suggestions/Actions
Juha Pasanen, Head of Game Integrity for PartyPoker Network, wrote a blog post in the middle of the April debates. Personally, he wrote that he wanted to see a ban that extends to all major poker sites and then to live poker as well. He also acknowledged the multitude of issues that presented themselves.
-1. Applying a universal set of rules across regulators in different parts of the world (partypoker has licenses in 14 regulatory areas)
-2. Setting the bar for what constitutes a global ban from poker and obtaining regulatory approval
-3. Online poker sites abusing the privilege of banning due to personal disputes
-4. Sites without their own game integrity departments using others' bans
With that said, Pasanen wrote a follow-up post to let everyone know that partypoker is doing its best. That means that anyone banned from partypoker online will be barred from playing in any partypoker LIVE tournaments. Period.
Further, Pasanen is hosting a forum at some point during partypoker LIVE MILLIONS in Barcelona this/next week. People at the festival will probably see event flyers and will be welcome to join the discussion about game integrity.
Center Stage: WSOP
Undoubtedly, the debate will live on throughout the 2022 WSOP. Players made sure of that from Day 1. Bryn Kenney, Ali Imsirovic, and Jake Schindler all entered Event 2, the $100K High Roller Bounty event. Imsirovic even made the final table of that event, despite being the target of many players trying to eliminate him.
Imsirovic posted on Instagram on the first day of the WSOP that he will donate 50% of all profits in WSOP tournaments with buy-ins of $25K or less to St. Jude Children's Research Hospital. "Follow long & hope I run hot enough to where I donate a mountain of $$$!" he wrote.
Schindler hasn't posted on Twitter since the accusations began, and his Instagram is private.
Kenney's hasn't posted on Instagram in more than a year. On Twitter, his latest comments came in relation to a good deed done by Nadya Magnus. She had tweeted another seat giveaway for women to play in major poker tournaments. Apropos of nothing, Kenney commented that he wanted to add a WSOP Main Event seat to her contest.
Ya I'd like to add a seat to the contest that you're running

— Bryn Kenney (@BrynKenney) May 12, 2022
(As for Magnus, she defended her decision to accept the seat for a woman in poker without regard to who donated it because, for Magnus, it can be a positive part of her goal of getting more women into poker. She also noted that those asking women to forfeit this opportunity should direct their ire to poker executives and companies that give Kenney a platform and allow him to keep playing.)
Since there are no legal or physical impediments to Imsirovic, Schindler, or Kenney playing the WSOP – or any other tournament in Las Vegas, for that matter – they will undoubtedly play, especially the high rollers, which are their specialties.
Solutions Pending
As mentioned, partypoker is the most outspoken of all of the poker sites with regard to cracking down on cheaters. The likelihood that any other poker operators would partner WITH partypoker to implement some type of industry-wide solution or work on the idea of a blacklist is unrealistic.
Players also tend to be excited about the idea when it first comes to the fore, but most have little time or patience to dedicate to a likely complicated and lengthy process of implementing a blacklist and the rules for it.
What players can do, however, is work toward the assembly of a committee that could become a focal point for discussions, an arbiter of the debate.