Partypoker Set To Host KO Series From 25 Dec To Jan 19, 2021
The KO Series is finally back! The latest edition of one of partypoker's most popular online festivals will feature nearly a month of knockout action, which kicks off this Christmas. Once again, the schedule is filled with Progressive Knockout tournaments suitable for players of all bankrolls. There are 23 numbered…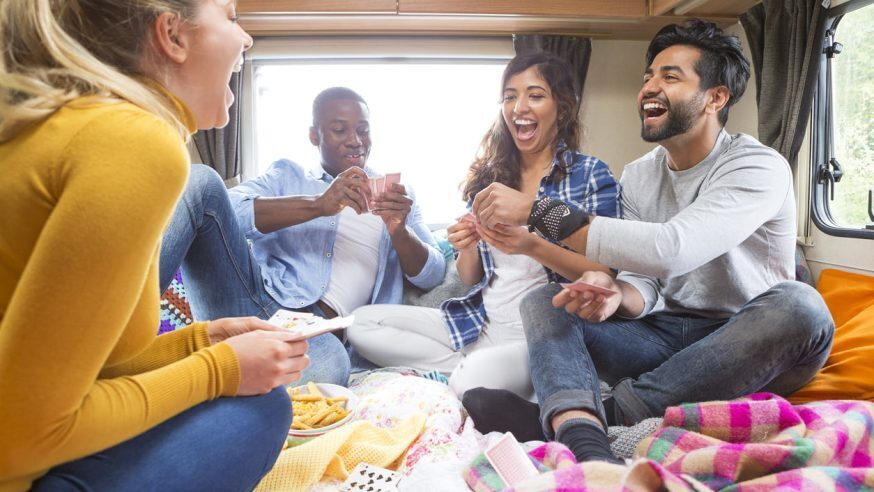 The KO Series is finally back! The latest edition of one of partypoker's most popular online festivals will feature nearly a month of knockout action, which kicks off this Christmas. Once again, the schedule is filled with Progressive Knockout tournaments suitable for players of all bankrolls. There are 23 numbered events in total, with buy-ins ranging from $2.20 and going up to $2,100.
How to Enter
While the festival includes lower buy-in tournaments catering to small stakes players, there's no doubt a lot of players are also looking at taking a shot at the bigger buy-in events which of course have larger prize monies on offer.
Understandably, the cost of entering these key events becomes an issue if you have limited bankroll. Well worry no more because partypoker is continuing its tradition of giving players plenty of ways to join in on the action without hurting their pockets.
Apart from directly buying into any event of your preference, you may also get in for a more affordable price via satellites running on partypoker throughout the festival. Satellites are available for as low as $1.10. You may check out the partypoker website for the full schedule.
Win Up to $2,100 in Tickets VIA Special SPINS
Another option to take part in the big events for a lesser fee is to win tickets by playing the KO Series edition SPINS!
These special SPINS will award up to $2,100 worth of KO Series tickets if you manage to hit the biggest multiplier. But even if you don't get that far, there are still lots of prizes up for grabs, starting with $20 in cash. You might even win $33, $109, or $320 KO Series tickets if you just keep on trying. That's massive value considering that you only need to pay $10 in order to enter, plus, the SPINS can be played via your desktop computer or mobile device!
KO Series Key Events
The main highlight of the festival are three Main Events which will get underway on January 16. The Micro and Mini versions feature buy-ins of $11 and $109 respectively, with $50,000 and $300,000 in guarantees up for grabs.
The bigger edition costs $1,050 to enter and will give away a massive $1 million guaranteed prize pool. The finalists will battle it out on January 19 to determine a winner. You may follow the action over at partypoker's Twitch channel.
Apart from the Main Events, players also shouldn't miss the New Year Countdown events scheduled for December 31, as well as the New Year Kick Off tournaments taking place on January 1. They come with Micro and Mini editions too!
There are High Roller and Omaha tournaments thrown into the mix as well, with Warm Up and Weekender events also offering good value. Players may also take a shot at a trio of "One Shot" tournaments, with entry fees of $11, $111, and $1,111. Guaranteed prizes on the line amount to $40K, $200K, and $300K respectively.
You may also celebrate Christmas Day at the virtual felts by taking part in three Christmas Opener events which feature guarantees of $7.5K, $50K, and $250K.
Limited Re-entries & Reduced Late Registration
As with partypoker's most recent online festivals, the KO Series will have limited re-entries. Late registration will also be reduced. The blind structures are also designed to make sure each tournament ends in an appropriate finishing time, with the average stack size also given proper attention.
In a PKO format, the top finishers are awarded in a similar way to other tournaments, but apart from the prizes, they'll also take home some extra cash in the form of bounties – for example, with every player that you eliminate, you will get a cash prize, while at the same time your own bounty also increases. Whether or not you end up as the winner, whatever cash prize you get from knocking other players out of the tournament will be yours to keep.
The full schedule of the latest edition of the KO Series is available on partypoker.com.