partypoker, Poker Dogs Club Enter Metaverse/NFTs
More poker-related entities are joining the NFT and Metaverse bandwagon. The latest to jump on board are Poker Dogs Club, a start-up backed by 1998 World Series of Poker (WSOP) Main Event champion Scotty Nguyen, and partypoker, one of the world's leading online poker sites. Poker Dogs Club Introduces NFTs…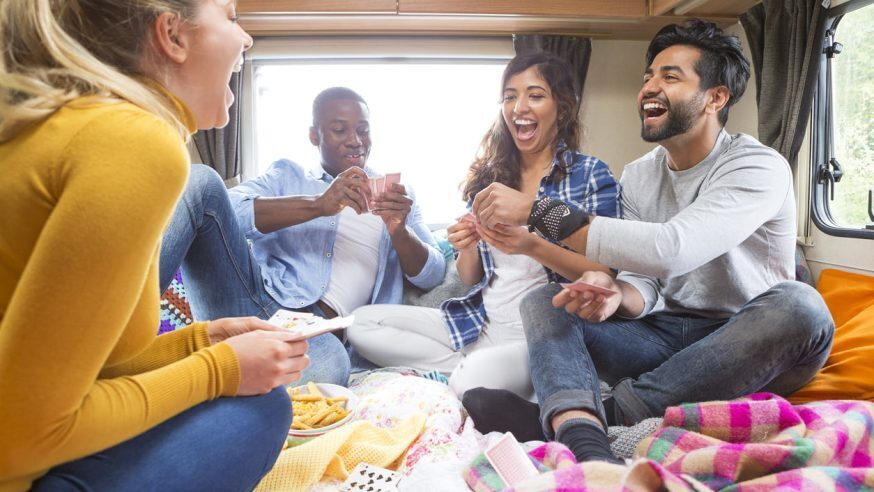 More poker-related entities are joining the NFT and Metaverse bandwagon. The latest to jump on board are Poker Dogs Club, a start-up backed by 1998 World Series of Poker (WSOP) Main Event champion Scotty Nguyen, and partypoker, one of the world's leading online poker sites.
Poker Dogs Club Introduces NFTs
Poker Dogs Club just launched a collection of 7,777 poker-themed NFTs minted on January 30. If you buy one of those NFTs, you officially become a member of the club and gain access to a range of cool perks, such as hundreds of thousands worth of tournament prizes and free poker games. Apart from that, the NFT's value will also potentially increase over time.
If you're still confused as to how it works, the primary idea is that NFTs serve as your ticket to becoming a member of an exclusive community. So when you own a Poker Dogs Club NFT, you automatically become part of the club on the Metaverse. Meaning you can interact with fellow members, play private games, earn rewards, and take a shot at massive prizes in a virtual ecosystem.
The NFT play-to-earn system pretty much works the same way as PokerFi. Not only that, there is high possibility that the value of your NFT will appreciate given the increasing popularity that NFTs are enjoying right now with many considering the new technology as the future of art collection. So owning an NFT today can also be seen as an investment.
A Poker Dogs Club NFT currently costs 0.069 ETH, that's equivalent to $190 as of February 1.
Partypoker Joins the Metaverse
Partypoker is also launching its own range of NFTs which will feature some of the most iconic moments in its long history.
Partypoker's new NFT project is in collaboration with Theta Labs, a company focused on providing a blockchain and user-powered video delivery service. Partypoker will also be launching PokerApes, a special collection of high-definition images where each character will have a Partypoker twist with unique traits.
Partypoker's partnership with Theta Labs marks the first time that an online poker platform is offering NFTs. There will be a primary marketplace for the sale of NFTs and partypoker will also provide a secondary marketplace for NFT trading.
The adoption of the new technology will make the partypoker experience more exciting and engaging. The NFT launch is just the first of a series of works that Theta Labs and partypoker's parent company Entain will get involved in. Both will be joining forces to develop more NFTs for other Entain brands and use Theta's technology across a wide range of games, video streaming, and the Metaverse.
Theta is also working with Ennovate, an innovation hub located in London which will soon be launched by Entain. The new project will see up to £100 million invested in technology endeavors with the company's global partners, £40 million of that will specifically be intended for the UK.
Commenting on their new NFT project, partypoker director Vadim Soloveychik said they're happy to give players the opportunity to claim ownership of a piece of partypoker's 20-year history in the form of NFTs, in partnership with Theta Labs.
Theta Labs CEO Mitch Liu said they couldn't ask for better partners in Entain group and partypoker. She said NFT's integration into the partypoker platform, with the help of Theta Labs' innovative technology, will make user experience as exciting and seamless as possible.
Partypoker is the latest major poker brand to embrace this new technology and more are expected to follow suit, including PokerStars. It will only be a matter of time before trading poker NFTs and taking part in tournaments in the Metaverse become the new trend in the poker world.