Partypoker Players Will Soon Be Able To Use Internal HUD With 3.0 Software Release
PokerStars, GGPoker, and the WSOP have been the three big names dominating the online poker news scene for most of 2021. Partypoker has not made a lot of noise this year because there has been a lot going on behind the scenes. Management Changes At Partypoker Tom Waters…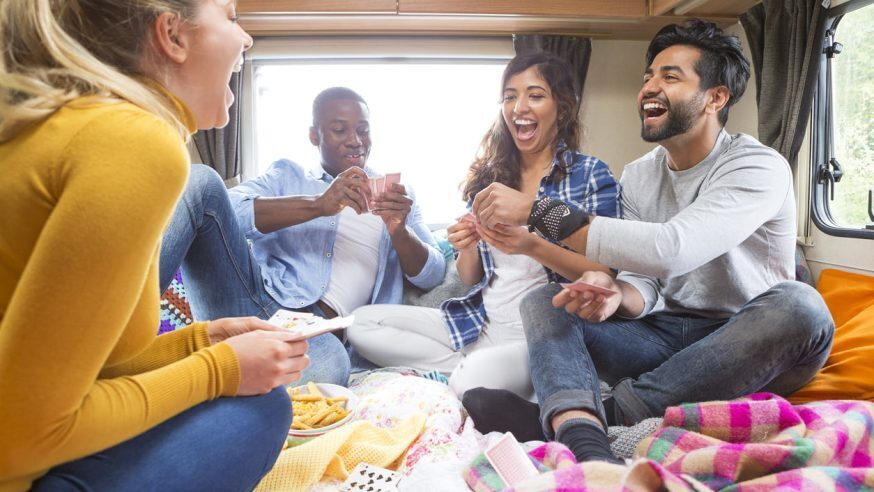 PokerStars, GGPoker, and the WSOP have been the three big names dominating the online poker news scene for most of 2021. Partypoker has not made a lot of noise this year because there has been a lot going on behind the scenes.
Management Changes At Partypoker
Tom Waters spent close to 5 years heading partypoker. He came on board in 2015 and played a big role in restabilizing partypoker and helping it dethrone 888poker to become the number two online poker site in the world. Waters resigned from partypoker at the start of the year and new names were appointed.
Vadim Soloveychik was appointed as poker director in Feb 2021 while Entain's Group Commercial Director Paris Anatolitis was given the role of MD for Party Brands. Entain is the parent company of Partypoker and Anatolitis was given the extra responsibility of managing Partypoker.
Anatolitis has asked his team to focus on developing the online poker product at partypoker instead of following the same path as PokerStars and GGPoker who are focused on running non-stop online poker tournaments that have massive guarantees and big promotions.
Heads-Up Display (HUD) Policy
Anatolitis recently opened up and shared some insight as to what the team at partypoker has been working on and what players can expect in the near future. In the last couple of years, partypoker has taken up the challenge of cleaning up its operations by cracking down on bots and players that resort to cheating.
Partypoker was one of the first operators to make the decision to ban players from using third party data tools which are commonly referred to as Heads-Up Display (HUD) tools. A lot of poker players at partypoker and other online poker sites were heavily dependent on HUDs as it gave them critical player data which they would then use at the tables to gain an unfair advantage over players that did not know how to use HUDs.
Partypoker decided to ban HUDs in an attempt to protect all players and even the playing field. The ban did not go down well with some players but partypoker stuck by its decision.
New 3.0 Poker Software Coming
Anatolitis has now revealed that his team has been having long discussions about HUDs and said there was a possibility that the new 3.0 partypoker software update could have internal HUDs. The news comes as a surprise as a lot of players did not know that partypoker was working on another software update.
It is safe to say that most partypoker players had no idea that the team was considering developing an internal HUD. Partypoker wants to control data sharing via its own internal HUD so that when players use it, they know that everything is in order and no underhand play is taking place.
A lot of partypoker players will welcome this news and will be very keen to try both the new software and the internal HUD. As of now, we have no idea whether the HUD will be implemented in the 3.0 update and we also don't know when the new software update will be rolled out.
More Operators With HUDs
GGPoker has become a major force in the online poker world and one of the reasons for that is because the online poker room has been swift to make changes. GGPoker has offered HUDs to its players since 2018, while Phil Galfond's Run It Once launched its HeroIQ HUD in 2020.
Winamax which is one of the biggest online poker rooms in France launched its Stats Tracker tool while iPoker introduced its HUD feature in March 2021.
Partypoker realized that it was important for it to help online poker players by providing them with more data which is why it launched its MyGame Whiz tool that gives players some interesting data by using a GTO analysis of player hands. The new HUD tool with version 3.0 will definitely enhance the poker playing experience at partypoker.