Partypoker Launches "M4M" Promo Targeting MILLIONS Online Tournament in December
As part of the upcoming MILLIONS Online tournament in December, partypoker is once again launching a new promotion to give players the opportunity to take part in the huge event at a lower buy-in! Titled "Million for Millions" (M4M), the new free-to-enter million-dollar promo will see players complete a…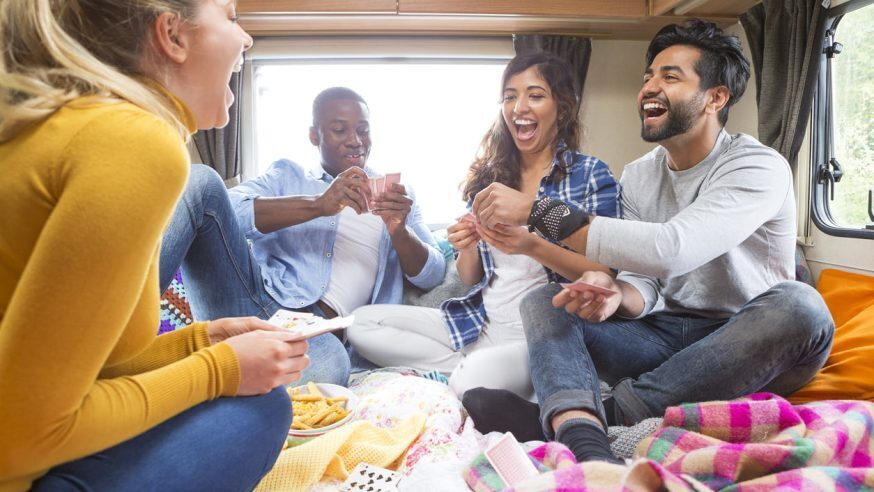 As part of the upcoming MILLIONS Online tournament in December, partypoker is once again launching a new promotion to give players the opportunity to take part in the huge event at a lower buy-in!
Titled "Million for Millions" (M4M), the new free-to-enter million-dollar promo will see players complete a number of personalized challenges which could ultimately earn them the highly-coveted $10,300 ticket to the MILLIONS Online tournament which will take place from December 1 to 10. The huge online event features a guaranteed prize pool of $20 million.
In 2018, "Scarmak3r" finished third in the tournament by taking part in a $22 buy-in sub-satellite, ultimately turning his small investment into a whopping $1.3 million in third-place prize.
This year, partypoker will once again host thousands of satellites and sub-satellites with exceptional value up for grabs. If you're interested to participate in the M4M promo, read on.
How to Join partypoker's M4M Promotion
To take part in partypoker's latest promo, you need to visit partypoker's website and opt into personalized challenges, which usually include playing SPINS games or qualifying fastforward hands. Once you are able to complete each challenge, partypoker will award you with an M4M ticket credited directly to your account.
You can then use the ticket to enter either of the two M4M tournaments — an M4M freeroll or an MFM All-In Shootout — each offering $109 MILLIONS Online satellite tickets to winners. Do take note of the M4M tournament schedule indicated below:
M4M Freeroll takes place daily at 8pm, but this schedule is subject to chance once the clocks go back on October 27. M4M Shootout is also a daily tournament taking place at midnight. You are not required to be physically present to take part.
If you are able to win a $109 MILLIONS satellite ticket, you can currently use it to participate in phased satellites. You can enter Phase 1 satellites taking place four times daily every two hours, beginning 6pm. Each Phase 1 satellite will be played in 27 four-minute levels. Surviving the two-hour action will enable you move forward to Phase 2 Final which happens on Sundays at 9pm.
You may also enter the phased satellites via $1.10 and $11 feeder satellites taking place daily.
Phase 2 Final satellites will give away a minimum of 10 x $10,300 seats into the MILLIONS Online tournament. The total number of MILLIONS tickets to be awarded will depend on the number of players registering for the $109 buy-in Phase 1 satellites.  Each Phase 2 final satellite could award up to 20 seats as partypoker is offering as much as 250 Phase 1 tickets every week.
Promo Runs Until Nov 4
It is important to remember that partypoker's M4M promo will only run for four weeks. The last date for this M4M promo is November 4. You must use any M4M ticket won before the promo closes; failure to do so will result in your ticket(s) being forfeited. There is also no available option at the moment to transfer your tickets into future promotions hosted by partypoker.
Since there is less than a month to avail of the M4M promo, players should visit partypoker now and opt into their very first challenge, for a chance to take part in one of the most valuable online poker tournaments of the year.
Huge Numbers Expected This Year
Last year's edition of MILLIONS Online managed to surpass the initial guarantee, ultimately generating a record-breaking prize pool of almost $22 million. This year's participation numbers are expected to be huge as players from different parts of the world take a shot at one of online poker's most-coveted tournaments.
This 2019 MILLIONS Online tournament will also enjoy a further boost as it now becomes part of an online festival with multiple events in store for players of all levels. There will also be plenty of side events offering massive guarantees.
Last year, Manuel "Sheparentao" Ruivo from the Netherlands was crowned the 2018 partypoker MILLIONS Online champion, taking home a massive $2,329,943 as top prize, following a heads-up deal with runner-up Pim "ForMatherRussia" de Goede who earned $2,309,994.
Some of the other players who shared the nearly $22 million prize pool were Pedro "Maddonaa" Marques who finished in 4th place to claim $1,091,750 and Malta's "j2805667" who walked away with $818,812 for his 5th place finish.