partypoker Launches Grand Prix 4 Dealers Charity Tournament From April 26 to May 3
The coronavirus pandemic continues to spread at alarming rates all over the world. Our health is at risk, and so is our economy, and governments are finding it equally difficult to deal with both the health and economic impacts brought by the global crisis. With businesses temporarily closing their…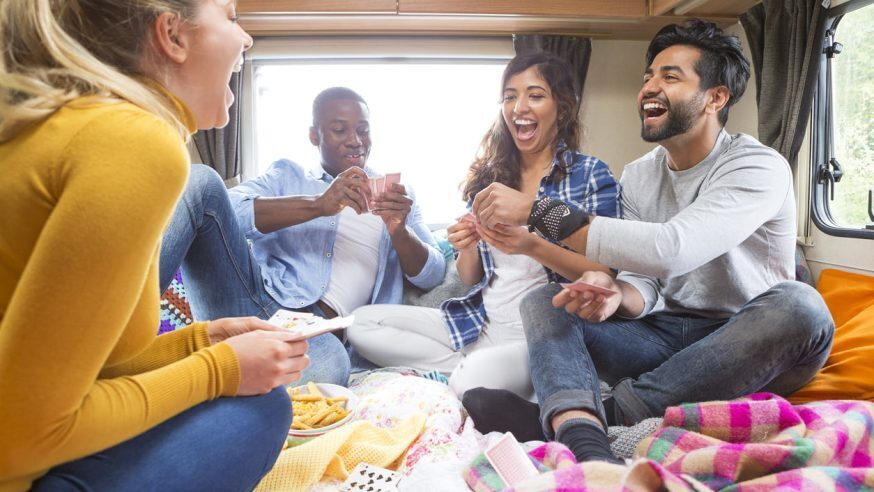 The coronavirus pandemic continues to spread at alarming rates all over the world. Our health is at risk, and so is our economy, and governments are finding it equally difficult to deal with both the health and economic impacts brought by the global crisis.
With businesses temporarily closing their doors to curb the spread of the virus, millions have lost their jobs. The situation is especially more difficult for those relying on a single source of income as they are left with no choice but to stay at home and make-do with what little they have until everything goes back on track.
Numerous business establishments, including casinos and card rooms, have been ordered to stop their operations. The live poker scene is currently dark as major events have also been dropped.
While permanent casino employees will most likely have a job to return to when all of this ends, the same cannot be said for freelance poker dealers. This is why partypoker is holding a major fundraising drive to help their network of independent contractors deal with the financial hardship caused by the pandemic.
Take Part In Grand Prix 4 Dealers
From April 26 to May 3, 2020, the online operator will host the "Grand Prix 4 Dealers" online tournament, initially aiming to raise $122,000 for freelance poker dealers. The tournament costs $55 to enter, with the $5 going directly to the affected dealers. Key figures in the world of poker have already pledged their support for the fundraising initiative, including partypoker's Rob Yong who has pledged to match the $122,000 target if it is reached.
Partypoker LIVE President John Duthie said they are one with the affected workers in this difficult time, and they are aware of the struggles they have to go through in the coming months. Duthie is encouraging poker players and fans to join the cause and extend their help.
The Grand Prix 4 Dealers will feature a total of 24 starting flights, and players are allowed to enter in as many flights as they'd like, but they will only be able to carry forward their largest stack to the final day. The survivors will compete in a final battle taking place on May 3. Winners will share the $250,000 in total prize pool.
Online Poker Enjoys Massive Boost
With live poker shutting down due to the pandemic, the attention has shifted massively towards online poker. Online operators have announced major online festivals, to keep players busy while staying at home. Partypoker in particular has teamed up with organizers to move their live events online.
For April and May, the operator will host three major events, the 2020 Irish Open, the WPT Online Series, and Poker Masters Online. Other sites are also hosting their own tournaments, such as Natural8's GGSeries which features a massive $50 million guarantee, as well as PokerStars' $25 million-guaranteed Turbo Series.
Help Our Dealers
With online poker enjoying a considerable boost during this tough time, Grand Prix 4 Dealers is partypoker's way of giving back and doing its share in the fight against this global pandemic. The UK government has already announced a $385 billion stimulus package, part of that budget will serve as aid for the affected employees and self-employed British workers. Under the income support scheme, Brits can receive up to $9,120, based on their average monthly profit.
However current tax calculations could mean that independent contractors, including freelance poker dealers, might receive a lower grant if tips and bonuses aren't taken into account. Partypoker's fund raising initiative will help them stay afloat as we hope and pray for this crisis to end sooner.
For those of you who cannot play and take part in the tournament, you can still donate directly by visiting partypoker's crowdfunding efforts via the JustGiving site, or you may directly make donations through the donation tanks in the tournament lobby.