PartyPoker Launches First Phase Of Software Upgrade And Gets Positive Response From Players
Online poker operators are always looking for new ways to improve their product and provide players with a superior online gaming experience than their competitors. The global online poker market is dominated by PokerStars, the biggest online poker website in the world followed by 888poker, the second largest online poker…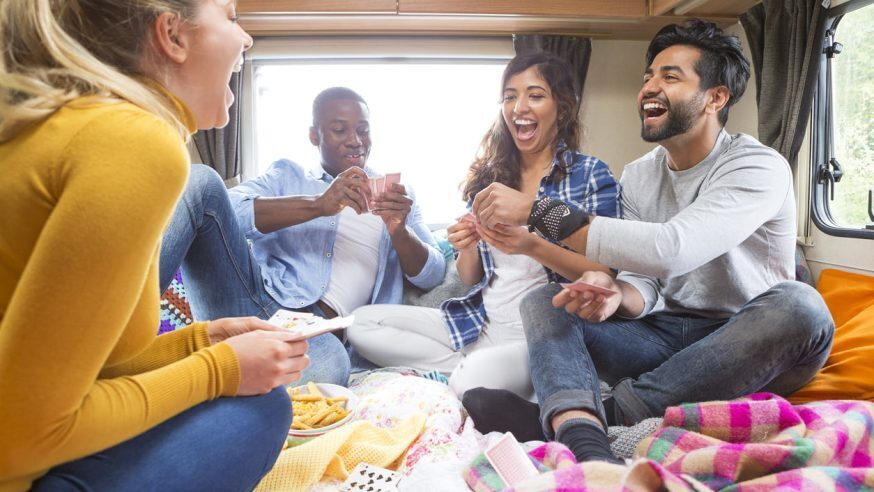 Online poker operators are always looking for new ways to improve their product and provide players with a superior online gaming experience than their competitors. The global online poker market is dominated by PokerStars, the biggest online poker website in the world followed by 888poker, the second largest online poker provider.
partypoker Making Significant Changes
partypoker which launched in 2001 was at one point of time a strong force in the online poker industry but lost considerable market share after Black Friday. During the last 18 months, partypoker has made a commitment to bounce back and has made a number of strategic changes since then to strengthen its market presence and re-establish its brand. Some of these changes included appointing Mike Sexton as chairman of partypoker, launching a new partypoker LIVE tour and bringing on some of the top poker players and celebrities to represent the partypoker brand.
The latest change from partypoker is the launch of a new and revamped online poker platform. The company planned the revamp in two phases – the first phase was implemented on August 8 and the second phase is scheduled to be released during the fourth quarter of this year. Making changes to an online poker platform is always a big risk for online poker providers as there are a number of things which can go wrong.
That being said, the top online poker providers realize that it is a risk they must be willing to take if they are focused on improving their player experience. The continuous improvements in online casino software means that upgrades have to be made on a regular basis, in order for online gambling providers to stay in sync with the current market scenario.
Software Rollout – Phase 1
partypoker made a number of changes to its table themes and new lobby in its first phase roll-out. Players learned of the new upgrade on August 8 as they were greeted with a message after logging in and were then presented with the new and updated lobby. The changes have been received positively as partypoker players have taken to social media and poker forums to leave positive feedback.
The upgraded lobby has a darker look and is a lot more sleek. The darker color makes it easier on the eyes, especially for online players who are used to playing long sessions on the mobile devices and computers. Some of the other changes that players noticed included better game navigation; an upgraded Sit & Go Hero lobby that makes it easier for players to differentiate between four handed and three handed games; better space to view game choice due to a collapsible filter and the elimination of the one click lobby as partypoker found that the majority of players liked the traditional view.
Software Rollout – Phase 2
Poker pro and partypoker ambassador Patrick Leonard has played a key role in bringing about these positive changes to the partypoker brand. Leonard stated that he along with a small group of players tested the upgraded partypoker software and were very happy with the results. The group has also provided the company with real time feedback that will allow them to tweak the software further and turn partypoker into a 'dream poker room'.
The second phase of the software rollout will take place before the end of 2017. Some of the changes planned for the second phase implementation include better tournament lobby displays; players will be able to view the lobby screen in full size; additional improvements to game and tournament information being displayed; more options for customization; better filters and an improved table appearance.
The managing director for partypoker, Tom Waters was happy to see the positive response from partypoker players. Waters stated that the company knew that its online poker software needed to be improved and as a result, they spent a number of months getting valuable feedback from players to make sure the changes to the software would reflect their views and preferences. He confirmed that the second phase roll-out would also see the implementation of more player preferences and was confident that players will be very happy by the end of 2017, once they see the final product released.