partypoker & GGPoker Launch Vertical Mobile Poker Apps
There's a new way for online poker players and fans to enjoy their favorite games on the go! Two of the world top online poker operators have introduced a new vertical display feature for their mobile apps, with a more user-friendly interface. The recent move by partypoker and GGPoker…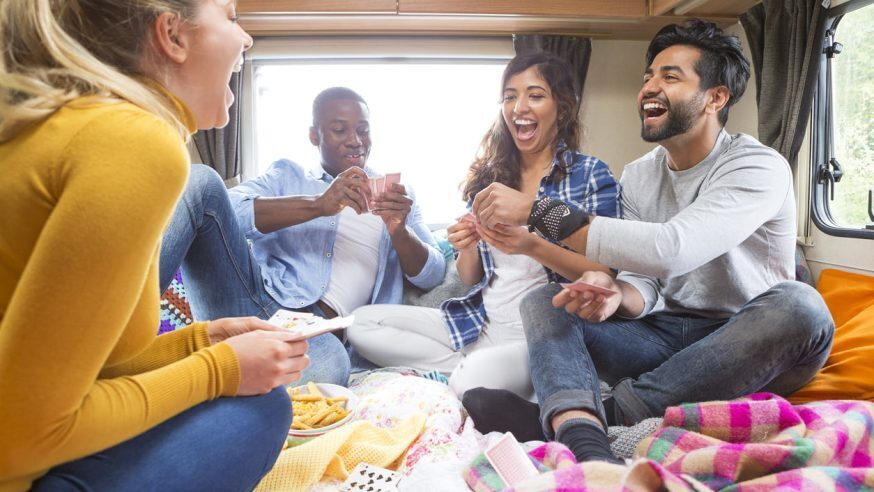 There's a new way for online poker players and fans to enjoy their favorite games on the go! Two of the world top online poker operators have introduced a new vertical display feature for their mobile apps, with a more user-friendly interface.
The recent move by partypoker and GGPoker sets a new trend in the world of online poker, taking player experience to a whole new level. The vertical feature makes the mobile app easier and more convenient to use, with players able to play and navigate in just a few clicks!
With the new portrait mode now incorporated into their respective mobile clients, partypoker and GGPoker are expected to draw more players to their sites and widen their customer base as a result.
How does the new vertical feature work for both operators? Keep reading.
GGPoker's Mobile App
GGPoker offers a top-notch mobile poker experience to real-money poker players. Now with a new vertical layout, mobile users can play using only one hand, which is perfect if you are riding a bus or train, at the airport, or at the comfort of your own home doing your daily household routines. It is of course extremely dangerous to play on your mobile device while driving, so avoid doing that.
The games available on GGPoker's desktop client are the same ones that you can play on the mobile app, but what's cool is that you will be able to enjoy the games wherever you are, anytime you want. Whether you want fast-paced action or longer ones, you'll have a range of options. You can enjoy GGPoker's new Spin & Gold jackpot sit and go tournaments, their fast-fold game Rush & Cash, and their short-staked hold'em and Omaha cash games.
If you want to get involved in longer action, you can play multi-table tournaments, alongside several cash games played in hold'em, Omaha, and the increasingly popular short-deck format.
Upon logging in to your mobile device, the menu comes right in front of you, with user-friendly buttons allowing for easy navigation. Among the features are clear action and preset buttons and a Betting Gears system that enables you to conveniently manage your tables and actions. You can view your actions at tables in the upper left corner of your screen, and you can toggle between tables in just one click.
partypoker's Mobile Client
partypoker has introduced a series of major changes to its online platform over recent years in a bid to provide players a safer and more secure environment where they can enjoy playing poker. partypoker is among the first online poker operators to ban third-party software such as HUDs. Last year, it also enforced a mandatory alias change as part of a new software update, and reduced the length of time for each player to act.
Now, partypoker has also revamped its mobile app and has introduced a new portrait layout available for iOS and Android. The feature was originally launched to cover just the SPINS sit and go tournaments, but it now includes the fast-fold fastforward games. The MTTs can only be played in horizontal mode at the moment, but it is expected that a vertical layout will also be introduced soon.
While partypoker and GGPoker differ from each other in terms of the look and design of their respective mobile clients, the main functionalities are primarily the same, as both have preset betting amounts, user-friendly multi-tabling controls, as well as clear action buttons.
Partypoker's mobile app also includes an enhanced hand replayer in vertical mode, easy-to-control bet slider, as well as an all-in equity for hold'em games.
Apart from these cool features, partypoker has also made its mobile environment more fun and engaging via social currency Diamonds, which players can earn by accomplishing simple tasks. These Diamonds can be used to purchase objects that can be thrown at opponents, such as tomatoes and eggs. Players can also use these Diamonds to enable the "Rabbit" function, allowing them to view the rest of the board after they fold.