Partypoker Appoints Hall Of Famer Mike Sexton As Chairman
GVC Holdings Plc, the parent company of partypoker announced earlier this week the appointment of Mike Sexton, a Poker Hall of Famer (PHoF) as its new chairman. Sexton was inducted into the PHoF in 2009 and has been an integral part of the World Poker Tour (WPT) since it…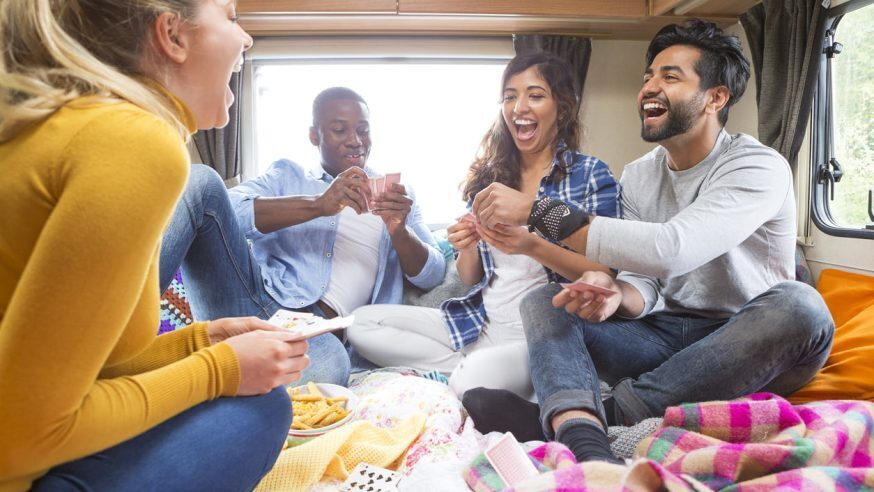 GVC Holdings Plc, the parent company of partypoker announced earlier this week the appointment of Mike Sexton, a Poker Hall of Famer (PHoF) as its new chairman. Sexton was inducted into the PHoF in 2009 and has been an integral part of the World Poker Tour (WPT) since it was launched, serving as an ambassador, player and also as a commentator.
Sexton Rejoins partypoker
Sexton has spent decades in the poker industry filling a number of roles. His record as a player is very impressive as the Hendon Mob lists his career prize money at over $6.5 million with his best live cashout being $1.1 million. Many in the global poker community may not be aware that Mike Sexton was one of the founders of partypoker and is now returning to a company that is once again looking to be a force in the global poker market.
Partypoker was once a dominant force in the online poker market in America but was forced to withdraw from the U.S market and the decision significantly impacted the company. Sexton wasn't a part of partypoker at this point of time but was nevertheless impacted as partypoker has always been close to his heart. Sexton states that he was devastated to see partypoker withdraw from the U.S. and see its competitors profit from its withdrawal and take advantage of the online poker sites customer base.
Partypoker Focuses On Being Major Force
Today PokerStars and 888poker are considered to be the number 1 and number 2 online poker websites in the world and they are dominant in global markets that it is exceptionally hard for any online poker website to provide serious competition to them as they tend to monopolize just about every market they enter into. During the last 12 months, partypoker's management has made a decision to reinvigorate the brand and once again take up the challenge of becoming a key player in the online poker industry.
The appointment of Mike Sexton as the chairman of partypoker has a lot to do with this new strategy as he has been tasked with a number of responsibilities that will lead partypoker in the direction of being a major online poker player across the globe. Some of Sexton's responsibilities include develop and grow the partypoker LIVE brand and turn it into the biggest live poker tour across the globe; launch a campaign to stop the use of third party software that provides players with an unfair advantage and provide better rewards for player loyalty – especially players who start new games and help keep the game alive.
New Responsibility
In a statement, Sexton said "I was at partypoker from the start, before there was even a name or a single virtual card was dealt. I experienced the crazy times of the poker boom when we became the number one site in the world, I remember people sleeping on the office floor when we were all working 24-7 get the software launched and I remember the first partypoker Million on a cruise ship which overlaid $500K. I am really looking forward to working with people that love the game like I do. We are not aiming for second place. We are all in. Shuffle up and deal!"
Sexton will also have the responsibility to support partypoker partners and ensure they are well taken care of; invest into technology and software development to ensure that partypoker provides its players an experience that is second to none; launch value added promotions that take care of players with smaller bankrolls; hire new partypoker management that have a proven record in the poker industry and have a zest to grow and build the partypoker brand and finally enhance overall customer support and ensure that player issues are resolved within the same day.
Sexton Resigns From WPT
The WPT's loss will turn into partypoker's gain but life keeps going on and so will the WPT. The company has announced that Sexton's role as a commentator will be filled by Tony Dunst, who has filled in for Sexton on a temporary basis in the past. Dunst has been with the WPT since 2010. Sexton sent out a tweet wishing the WPT all the best and thanked them for giving him the opportunity to work with them for the last 15 years.