Partypoker And WPN Close A Combined 400 Accounts To Clean Up Bots
Partypoker And WPN Close A Combined 400 Accounts To Clean Up Bots The rise of automated programs infiltrating online poker has pushed operators to implement different methods to eliminate them. Two sites have recently closed hundreds of poker accounts believed to be controlled by bots. Poker "bots" are computer…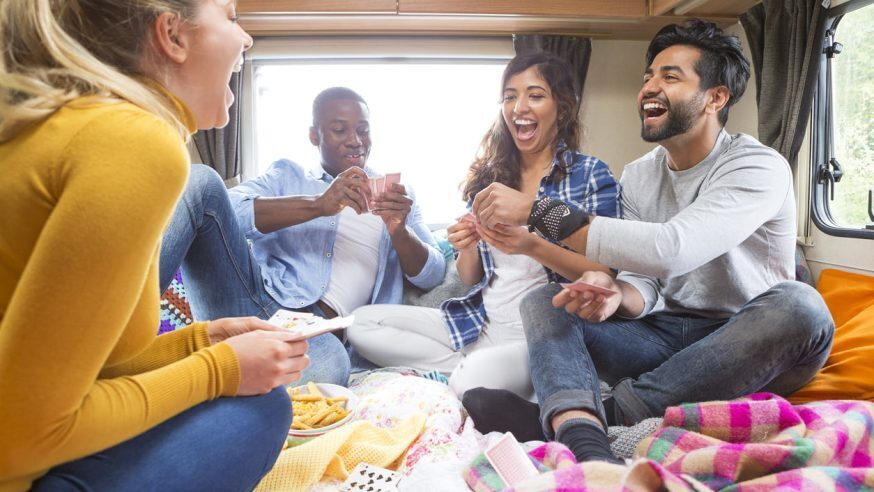 Partypoker And WPN Close A Combined 400 Accounts To Clean Up Bots
The rise of automated programs infiltrating online poker has pushed operators to implement different methods to eliminate them. Two sites have recently closed hundreds of poker accounts believed to be controlled by bots. Poker "bots" are computer programs designed specifically to compete against human players or other automated software.
partypoker Closes Another 94 Accounts
In its latest effort to crackdown on so-called "bots", the world's second largest poker site partypoker closed 94 bot-controlled accounts in the month of April, returning $150,000 to affected players, based on their monthly bot-cull report.
Between December 2018 and March 2019, the poker room terminated a total of 277 bot-controlled accounts and initiated the redistribution of $734,852.15 in funds to the victims of the automated software. Just last month, partypoker discovered 39 accounts operated by bots in the dot-com player field, and 55 in the ring-fenced market of France and Spain. Partypoker respectively confiscated $143,908.10 and €34,546.16 in funds from both operations.
Around 38% of the discoveries in the dot-com market were attributed to player reports. Five of the 55 accounts in the European market were also uncovered in a similar manner.
Poker Fraud Team
Staying true to its commitment of ensuring fairness and security across its online platform, partypoker has continually invested in resources to address issues that pose a risk to user safety and the overall gaming experience of players.
Since last year, a specialist Poker Fraud Team has been scouring online tables to spot suspicious players. The team is composed of former poker professionals who have the necessary knowledge and proficiency to investigate anomalous activity and unusual behavior at the tables. They have been helping the site in detecting fraudulent accounts.
Players who might encounter suspicious activity at the site's online tables are encouraged to reach out to the fraud team right away.
Partypoker said it will continue to give regular updates on the closure of bot accounts. The site is not alone in its battle against bots.
WPN Shuts 277 Accounts
The Winning Poker Network (WPN) has also taken steps to remove bots from its online poker tables, as well as other mechanisms that place certain players at a disadvantage. WPN flagship site Americas Cardroom also conducted its own internal investigation into bot-associated accounts. The investigation led to 277 accounts being closed, pushing almost $735,000 back to those who were duped by the bots. The website is now in the process of reimbursing the said amount to the players.
ACR's management has implemented a policy of releasing the names of the closed accounts as well as the affected users. In the name of transparency, details of the policy, along with reimbursement calculations have been posted on a page applicable to Americas Cardroom and every other online poker skin associated with the site.
Based on the cap of $25,000 per bot creator, WPN calculates the amount of reimbursements for cash games, tournaments and heads-up SNGs. Players who are found to be bots are removed from tournament results, and refunds are issued to all in-the-money finishers according to a ladder-up policy.
Policy updates have been made following discussions with players and concerned parties.
Crackdown Continues
Several high-stakes players have been expressing their lack of interest in playing online cash games due to the ongoing problem. Allowing bots to compete in online poker games is believed to result in a drop in liquidity as players now hesitate to participate. Automated programs not only have the capability to beat human players at the tables; they can also steal credit card details and other important personal information.
Bots have been wreaking havoc in the online poker sphere for quite some time now, with sites initially finding it difficult to tackle the problem due to the lack of tools and resources to identify them. Team partypoker ambassador Patrick Leonard has confirmed that the poker room will continue its fight against bots and said that finding and banning the scammers has become possible as sites enhance their security measures.
While the job of eliminating bots might take quite a bit of time, it's welcome news for the online poker community that poker sites are finally doing something to fix the problem, all for one goal – to protect the security of players and ensure a level-playing field for everyone.