PartyPoker 2014 WPT500 UK Completes Day 1d with Deadman as Chip Leader
Simon Higgins awed a number of people when he converted his starting chip stack of 30,000 into a huge pile of 330,400 chips on Day 1b of the PartyPoker 2014 WPT500 UK. Many thought that nobody would be able to beat Higgins, but on Day 1c, player Luigi Viscomi…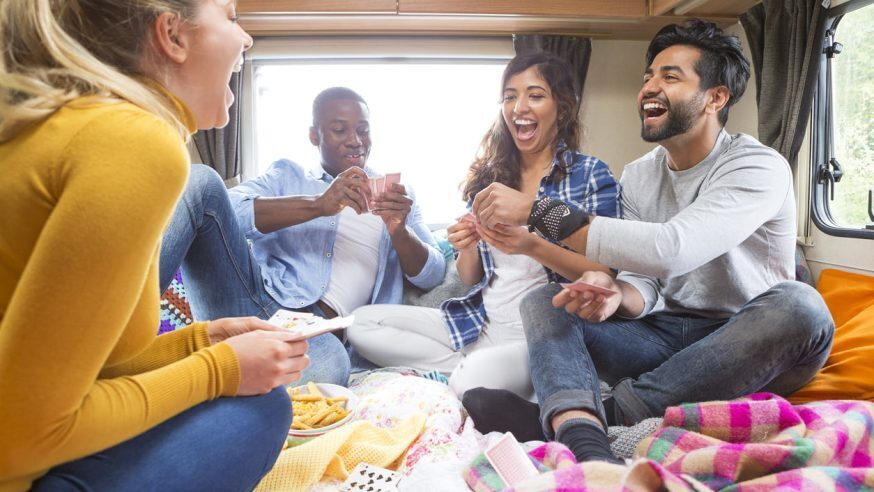 Simon Higgins awed a number of people when he converted his starting chip stack of 30,000 into a huge pile of 330,400 chips on Day 1b of the PartyPoker 2014 WPT500 UK. Many thought that nobody would be able to beat Higgins, but on Day 1c, player Luigi Viscomi succeeded in building a stack of 522,000 chips, which made him the chip leader of the day.
This is not the first time Viscomi has been successful at the Dusk Till Dawn event. He had once won the Grand Prix of April 2014, when he had beaten a huge field of 2,856 players to win the first-place prize of £25,000. If he is successful this time, he will win a much larger prize—the guaranteed prize of £1 million.
Click Here For Sites Still Accepting USA Player
Paul King is the closest to Viscomi as far as chip stack size is concerned. King needs over 300,000 chips in order to beat Viscomi, but King has had some great poker achievements in the past. He has earned over $330,000 playing live poker tournaments before 2008.
The event now had 32 surviving players, and some of them are Yiannis Liperis; Leo McClean, the finalist of the London leg of the European Poker Tour (EPT); Chris Sly; and John Conroy.
Here is the list of the top ten players of Day 1c—Luigi Viscomi (522,000), Paul King (209,500), Yiannia Liperis (197,000), Rahim Tadj-Saadat (191,000), Robert Davies (154,000), Barkatul Mohammed (144,000), Leo McClean (143,000), Mario Sanchez Cano (130,000), John Conroy (129,000), and Philip Steer (123,000).
Day 1d was played on Wednesday at 1:00 p.m., and the most important player of that event was Simon Deadman. He had bought into the event on the afternoon of Wednesday, but was eliminated at the end of the first level. He tweeted that he had "just absolutely punted it in the 1st level." But he quickly re-entered and, at the end of the night, he had become the chip leader of Day 1d, with 346,500 chips in his stack.
The poker action will be hottest on Thursday and Friday as the starting flights of several events will be held on those days. Currently, online qualifiers are being held at Party Poker for these events. In addition, a number of prominent poker players are travelling to Dawn Till Dusk to take part in the £3,000 buy-in WPT UK tournament, which is scheduled to begin when the WPT500 comes to an end.