Party Poker to Organize Football and Poker Event in August
Party Poker is going to organize a unique and innovative 3-day event this August at Old Trafford, the home of Manchester United. This event is expected to attract fans of poker as well as football because it is going to be a delightful blend…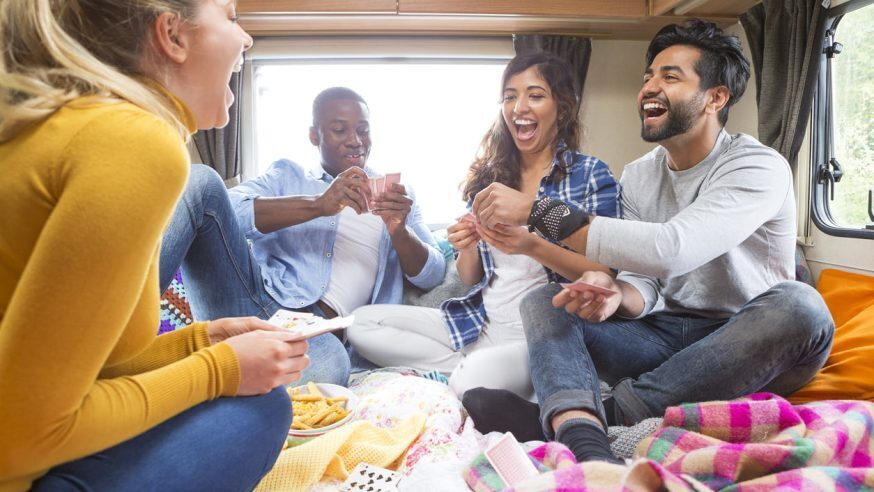 Party Poker is going to organize a unique and innovative 3-day event this August at Old Trafford, the home of Manchester United. This event is expected to attract fans of poker as well as football because it is going to be a delightful blend of these two games.
Click Here For Sites Still Accepting USA Players
Old Trafford, the second biggest football stadium in England, has been the home of Manchester United ever since 1910. It will host hundreds and thousands of poker players and fans of Manchester United from all over the UK between August 8 and August 10. Party Poker will be organizing this sports event in partnership with Living It Loving It. The online poker room has promised that poker players who buy the complete package will get the unique opportunity to meet and interact with legendary Manchester United players. They will also get official merchandise.
Players who buy the complete package will get to stay at the iconic 4-star Hotel Midland, which was established in September 1903. During World War II, American Intelligence stated that Manchester's town square was bombed sparingly just to protect Hotel Midland.
The complete package to the event costs £650 and includes meals, a VIP tour of the stadium, transportation between Old Trafford and Hotel Midlands, and a VIP party for players. £20 of the cost of each package will be given to charitable organizations. Poker players who do not wish to take part in the entire event, but want to play only the poker tournament can buy-in for the same for £250. £20 of the cost of each tournament seat will be given in charity.
Party Poker is currently organizing daily satellite qualifiers to the poker tournament and weekly qualifier satellites for players who want to win a prize package to the entire event, including spending money.
A warm welcome party will mark the beginning of Party Poker's football and poker event on August 8, and tables and seats will be assigned on the morning of Friday. Late entries to the poker tournament are permitted for the first six levels. On Friday night, a freeroll will be organized for the benefit of those who fold on the very first day. The poker tournament will be wound up on Saturday; and a VIP tour of the stadium and a party for players will mark the end of the event.
Since direct entries are not permitted, players should register for their desired package well in advance.