Padraig O'Neill Scores Back-to-Back Victories in Unibet Open Online Main Event
The latest Unibet Open Main Event is now in the books, with Ireland's Padraig O'Neill creating history as the first Unibet Open Online back-to-back winner. The Irishman outlasted a field of 230 entries to take down the winter edition of the Unibet Open Main Event on December 13 for…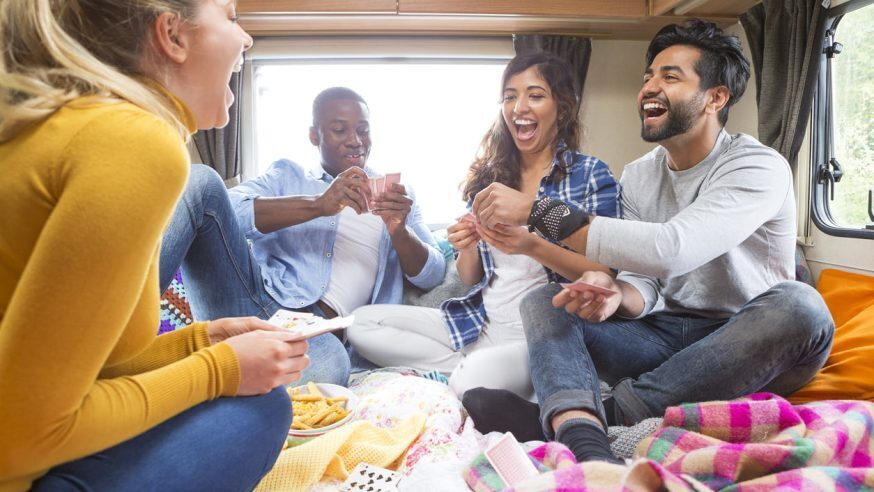 The latest Unibet Open Main Event is now in the books, with Ireland's Padraig O'Neill creating history as the first Unibet Open Online back-to-back winner. The Irishman outlasted a field of 230 entries to take down the winter edition of the Unibet Open Main Event on December 13 for €56,623.
O'Neill also won a similar event back in October. In both cases, he was able to qualify through a €50 satellite on Unibet Poker, which means he managed to convert his small €100 investment into more than €130,000 in combined winnings on the tour – and he did that in a span of two months!
Interestingly, the two previous editions of the Unibet Open Online Main Event before October were also captured by Irish players. The first ever Online Main Event was taken down by Dublin pro Max Silver for €77,320. Fellow Irishman Martin Olali subsequently won the next edition for €64,110, meaning it's the fourth time in a row that a player from Ireland won the Unibet Open Main Event.
David Lappin Finishes 4th, Praises O'Neill
Among the finalists that O'Neill managed to outclass was Unibet Ambassador David Lappin himself, co-founder of the award-winning Chip Race podcast. Just two weeks earlier, Lappin invited O'Neill over to his show to talk about the Irish poker pro's Main Event win in October where he booked €79,998 in top prize, his biggest score so far throughout his career.
Lappin, who also hails from Ireland, commended O'Neill's well-rounded skills. The Unibet Ambassador said pulling off a back-to-back victory is no easy task. O'Neill, a humble, often quiet guy is now making a noise in the online poker community through his momentous achievement, according to Lappin.
Lappin was O'Neill's former coach, so both already knew each other prior to competing against each other at the final table of the recently-concluded Unibet Open Online Main Event.
Lappin was the only recognizable players amongst the nine finalists at the time as he was playing under his real name. O'Neill meanwhile used the screen name "Icarus5". Back in October, he played under the alias "John_smith2". Unibet Poker allows its players to alter their screen names to maintain their anonymity.
A player using the name housepalyer1 finished in second place and took home €37,588 while a player with the username VoinTarkista finished in third place and won €27,460.
O'Neill Says He's Lucky to Win Back-to-Back Titles
Commenting on his victory, O'Neill said that luck was on his side during the tournament which contributed to his victory. During his post-game interview, the back-to-back win hadn't really sunk in yet for O'Neill, with the Irishman describing the experience as "slightly surreal".
O'Neill did not forget to thank Unibet Poker for hosting another successful festival, and for helping him become who he is today as a player. He regularly plays on the online platform and is part of a "great" community, represented by "great" ambassadors.
Lappin also credited the team at Unibet Poker, comprised of Kat Arnsby, Leo Wagenius, Seb Rebhan, Kris Bergvall, Andy Paton, and Stubbe Buchwald, for pulling off a great festival and maintaining the guarantees despite having a shorter lead time in announcing and promoting the event. This led to an overlay of $8,500 in the Main Event, which represented additional value for the players.
Lappin was happy with his performance and was grateful that he managed to finish fourth and walked away with a share of the overlay.
Unibet Poker Gears Up for First PKO Winter Series (Jan 24-31, 2021)
Online tournament action resumes at Unibet Poker next year, with the site holding the inaugural PKO Winter Series from January 24 – 31, 2021. The festival features €225,000 in guaranteed prize pool spread across 32 events. The series will culminate in the €200 buy-in Main Event which will give away €10,000 in guaranteed prize money. Unibet Poker will also be running satellites into the key events.