Online Poker Opponents Introduce New Bill In Pennsylvania Before March 28 Hearing
During the last three years there have been reports that as many as ten states were pushing for the legalization of online poker. The three states that took center stage were Pennsylvania, California and New York but it appears that in 2017 that the state of Pennsylvania is making fast…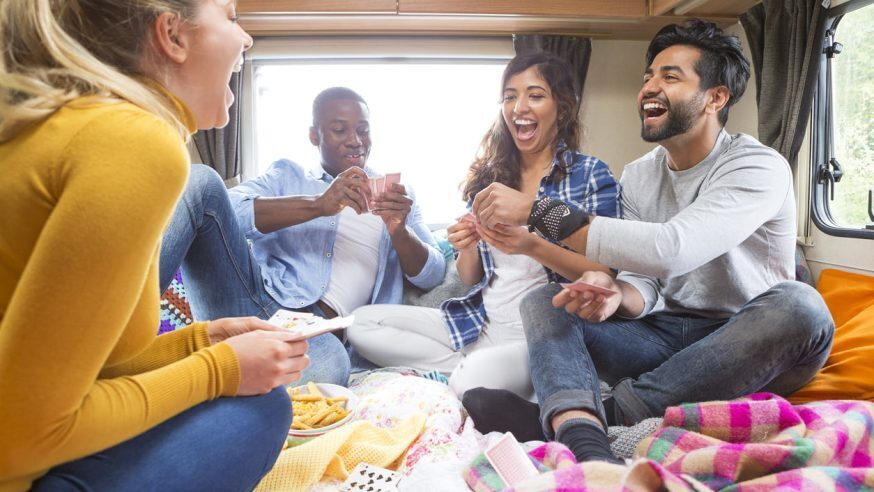 During the last three years there have been reports that as many as ten states were pushing for the legalization of online poker. The three states that took center stage were Pennsylvania, California and New York but it appears that in 2017 that the state of Pennsylvania is making fast progress towards legalizing online poker.
Two Casinos Oppose Online Gambling
Pennsylvania has twelve operational casinos that generated more than $3 billion in revenue during 2016 but the casino industry still remains a concern as revenue has been flat for a number of years. State gaming regulators are now seriously considering the possibility of lifting the online gambling ban and permitting its twelve casinos to be able to offer online gambling options that is expected to boost gaming revenue in the state. The online gaming bill had the support of ten land based casinos and only the Parx casino in Philadelphia and the Sands Bethlehem casino opposed the online gambling legislation.
Sands Bethlehem opposing online gambling regulation comes as no surprise as the chairman of the Las Vegas Sands Corp, Sheldon Adelson has been the biggest opponent of online gambling and has personally financed the Coalition to Stop Internet Gambling. The good news for online gambling proponents is that earlier this month, Las Vegas Sands Corp agreed to sell Sands Bethlehem to MGM Resorts who are in favor of legalizing online gambling. There is no indication as of now as to how long it will take for the sale to be completed. This now means that the only opponent to online gambling in Pennsylvania is the Parx casino, which generates the highest gambling revenues in the state.
Anti-Online Gambling Bill Introduced
However the Parx casino has received support from five lawmakers in the keystone state who have co-sponsored an anti-online gambling bill that looks to ban online gambling. Representative Thomas Murt introduced House Bill 801 that was just two pages long but clearly indicates that the Gaming Control Board should not permit any casino operator to offer online gambling services in the state.
The bill looks to prevent any company or individual from gaining the legal right to provide any form or type of online gambling in Pennsylvania. Should any company or individual decide to offer online poker or online casino games via the internet, then they be would subjected to fines and prison time.
Gaming analysts estimate that the online poker market in Pennsylvania could generate around $300 million each year and provide a significant boost the land base casino industry. New Jersey's online gambling market is estimated to be around $200 million and is responsible for contributing nearly 10 percent in revenue to Atlantic City's land based casinos. Before the garden state could legalize online gambling, there were concerns from legislators as well as land based casinos that by legalizing online gambling, it could negatively impact the revenue and performance of land based casinos.
Online Gambling Boosts Land Based Casino Revenue
However the opposite has occurred as online gambling has not only boost gaming revenue for New Jersey but has also helped to increase gambling revenue for these land based casinos. Pennsylvania legislators expect a similar occurrence should legislation to legalize online gambling be approved. The current live poker market in Pennsylvania generates around $60 million each year and gaming regulators are looking for new ways to grow the poker industry.
Should gaming legislation be approved, online poker would be one of the biggest offerings to be introduced and the licensing of a gaming operator such as PokerStars, which is the biggest online poker provider in the world could make a major impact on Pennsylvania's poker market. Proponents for online gambling legislation have also highlighted the fact that the illegal online gambling market is thriving in the United States as underground operators continue to offer services and evade the law.
Online Gambling Discussions On March 28
The legalization of online gambling would allow online poker players in the state access to regulated online poker offerings and protect them from being exposed to unscrupulous operators. Legislators in Pennsylvania will meet on March 28 to once again discuss online gambling legislation and the state's House Gaming Oversight Committee will be present during the meeting. The state of New York is also in the process of moving towards the legalization of online gambling and in the end it could turn into a close race between Pennsylvania and New York to see which is the fourth state to legalize online gambling in America.