Online Poker Laws In India Continue To Remain A Grey Area For Legislators
A recent report from KPMG estimates that the gambling industry in India is around $60 billion each year. The stats from the report will be a surprise from many legislators in the country as gambling is prohibited in a number of states and only the likes of Goa, Sikkim and…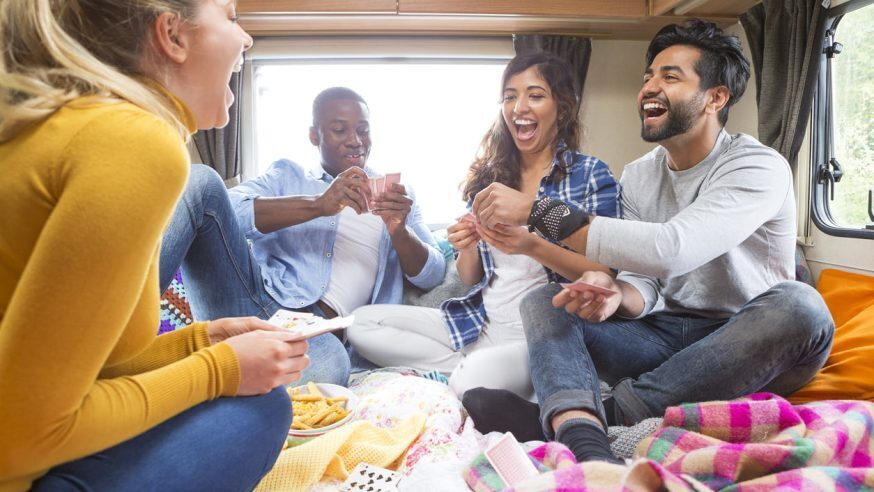 A recent report from KPMG estimates that the gambling industry in India is around $60 billion each year. The stats from the report will be a surprise from many legislators in the country as gambling is prohibited in a number of states and only the likes of Goa, Sikkim and Daman have legalized gambling. Gaming analysts expect these numbers to increase as the popularity of online gambling in the country has grown in recent times.
This is largely due to the fact that the millennials in India account for a major segment of the population who are not only tech savvy but also have a strong revenue earning capacity which allow them to spend their money on games and hobbies such as online casino games like poker, rummy and teen patti. The demand for these online casino games has been one of the main reasons why online gaming companies such as Adda52.com and Khelo365 have had great success in India during the last three to four years.
Online gaming continues to grow in India even though the current laws regarding online gaming is pretty ambiguous. Most states do not permit any form of online gambling as current laws forbid gambling in any form but there has been a push from online poker lobbyists in the country to get states like Maharashtra, Kerala and Hyderabad to relook their gaming laws and legalize games like online poker on the basis that these games are not based on luck but are based on skill.
Many online poker operators in India offer online casino games such as poker and rummy on the basis that these are skill based games and encourage players to sign-up as they believe they are not violating any gaming laws.  One of the main reasons for their stance is because most states have not clearly distinguished between games of skill and games of chance. Back in 1968, the Andhra Pradesh Supreme Court ruled that the game of rummy was a game of skill and till date, is the only game that has been categorized as a game of skill.
The online gambling industry is a grey area in India because in the state of Tamil Nadu, the Madras (now Chennai) High Court recognized games of skill but ruled that if an operator offers these games of skill for profit, then it still amounts to gambling which is prohibited. The states of Nagaland and Sikkim introduced online gambling laws as they recognized this lucrative market and wanted to profit from the industry. Online gambling in these states is currently legal and gaming operators in these two states have plans to expand their online operations to states which recognize games of skill.
However the Information Technology Act of 2000 prevents internet service providers from offering hosting services to gambling providers.  Although this is the case, there are a number of well-known and smaller online gambling providers who continue to offer online casino games in India.  Some of these online gambling websites are on the radar of the authorities but there is a large number of online websites that have successfully managed to evade the authorities.
Proponents for online gambling in India have pushed legislators to address the online gambling industry and the current laws that govern gaming in the country. The Law Commission in the country has been asked to provide their views on the introduction of a common gaming law that would look to address all such grey areas.  Legislators have been slow to address the issue of online gambling as seen in the state of Maharashtra and gaming analysts believe that the government is losing out on nearly $2.6 billion each year in gaming tax revenue.
Opponents to gambling in the country including online gaming include law makers, religious institutions and NGO's who believe that legalizing casinos and online gambling websites will increase social evils in India such as problem gambling, cyber-crime and money laundering activities. As of now, legislators in the country appear to be concentrating on more serious issues such as de-monetization and forex policies which means that it could take more than a few months for a serious discussion on online gambling legislation to be facilitated.