Ocean's 11 Casino To Host Card Player Poker Tour This April
Card Player has teamed up with Ocean's 11 Casino to bring the Card Player Poker Tour (CPPT) to San Diego. The tournament which is called the San Diego Classic will be held from April 21 to April 24 and is the first time CPPT has fielded an event…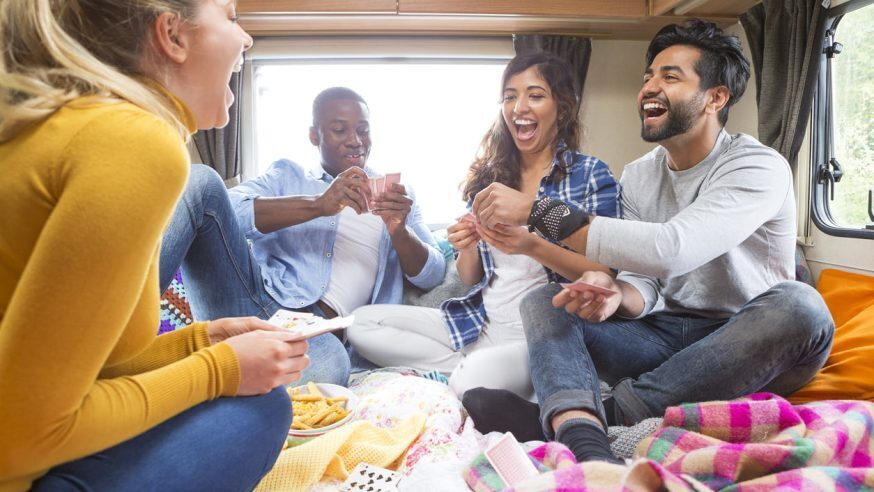 Card Player has teamed up with Ocean's 11 Casino to bring the Card Player Poker Tour (CPPT) to San Diego. The tournament which is called the San Diego Classic will be held from April 21 to April 24 and is the first time CPPT has fielded an event at San Diego.
In a statement Zaven Esmaili, the manager at Ocean's 11 Casino said, "We are excited to partner with our friends at Card Player to bring another great tour event to San Diego. Los Angeles clubs may have more tables but we have more fun!"
Click Here For Sites Still Accepting USA Player
The San Diego Classic offers three qualifying sessions daily from Thursday to Saturday and finally culminates in the Sunday tournament.  The buy-in has been kept at a modest $200 and the format allows players to try their luck again if they fail during a qualifying session. Players can re-enter in the next qualifying session thereby giving them multiple opportunities to make it to the Sunday finale.
Ocean's 11casino is popular in the San Diego County region with many travelling long distances to play at the casino during weekends. The main attraction on the weekends is the $10,000 guarantee Deepstack tournament, which has a low $75 buy-in and draws between 120-160 players each day with prize pool between $12,000 to $16,000. On regular weekdays the casino offers $2,500 guaranteed tournaments with $20 buy-ins.
Ocean's 11 also has some of the best technological services on offer at a casino. It has phone and tablet charging stations at every table and provides a robust Wi-Fi network throughout the building. Ocean's 11 has also added advanced poker table displays in March and also inputted high definition display with touchscreens on every table. These advancements has made the poker room one of the most advanced poker rooms in the country. The casino also has plans to launch its own mobile app in the near future.
Ocean's 11 has built a reputation for itself in San Diego's as being one of the hottest destinations for poker games. The casino rolls out a number of innovative poker promotions on a regular basis and often hosts popular poker events that draw in some of the top poker players from all over the west coast. The casino offers low stake games for recreational players and high stake ones for seasoned campaigners.
Ocean's 11 is also unmatched in the region with regards to the size of the pot. It offers $20,000 Seed in Omaha and hold'em games. The casino is expecting some of the best poker players in the country to attend the 2016 Card Player Poker Tour.