NRA Says Casinos Have Stepped Up Efforts To Prevent Children From Accessing Gambling Floors
Gaming regulators have strict laws in place to ensure that casinos do not provide any kind of gambling services to minors and casino operators have taken significant steps over the years to ensure that children do not have access to their gambling floors or are allowed to access areas where…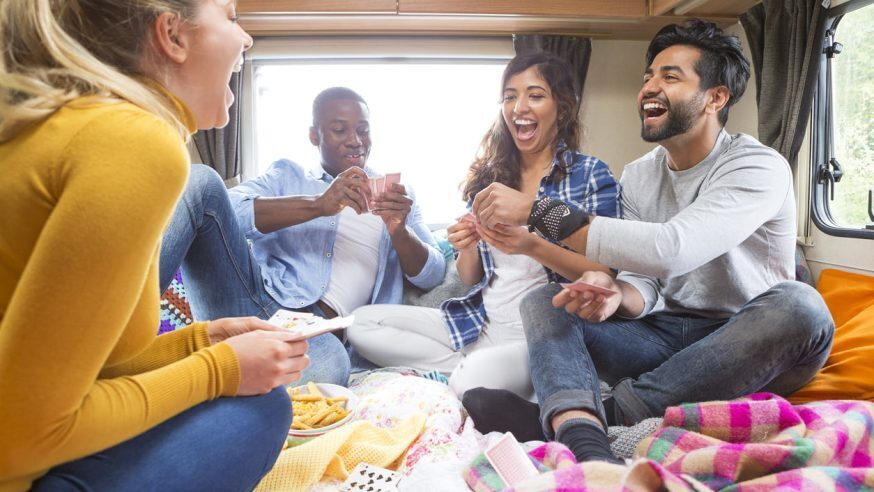 Gaming regulators have strict laws in place to ensure that casinos do not provide any kind of gambling services to minors and casino operators have taken significant steps over the years to ensure that children do not have access to their gambling floors or are allowed to access areas where they can have access to liquor or other forms of adult entertainment.
Strohmeyer Case
There have been occasions in the past where casinos have not been vigilant in enforcing such laws and as a result, minors have been able to drink liquor and even gamble at the casino tables. This was evident in the case of Jeremy Strohmeyer, an 18 year old who drank at the Primm Casino on May 25, 1997 and would later go on to murder Sherrice Iverson, a 7 year old who was also at the casino.
Strohmeyer has tried to pass on the blame to state gaming laws and also to the casino for permitting things that should not have been permitted which provided him with the opportunity and the circumstances to commit murder.
During his sentencing, Strohmeyer said "Had the casino not sold alcohol repeatedly to an 18-year-old. Had the gambling interests not lured families to their casinos for all-night activities. Had David Cash Sr. (the father of a friend who took him and David Jr. into the casino) kept his promise to leave by 3 a.m. If any of those things had been different, would that have saved Sherrice? I believe so. But none of us will ever know".
Curfew On Kids
Clark County Commission was quick to act and make changes to their gaming laws to ensure that children received better protection at casinos. They imposed a weekday curfew till 10 pm and a weekend curfew till midnight on children who were below the age of 18 at arcade premises. Security personnel also have a duty of visiting the arcades a minimum of four times each hour to ensure that the children present are safe and secure.
Nevada gaming laws are also strict implicitly stating that anyone below the age of 21 are not allowed to bet, loiter or be allowed to loiter in any facility that permits gambling, betting or sports betting in any form. Casino operators, employees and dealers can be charged with a misdemeanour if they permit at underage individual to play.
Casinos Not For Children
Steve Wynn, the chairman of Wynn Resorts has a pretty straightforward view on the matter which he has stressed on repeatedly. Wynn believes that casinos provide adult entertainment and they are not a place where children should be. The Wynn Encore and Wynn Las Vegas casino entrances have signs clearly prohibiting the use of strollers on the property, the exception being registered hotel guests.
However not all casino operators share Steve Wynn's view. There are a number of casino operators throughout the U.S and Macau who believe that casinos have a lot to offer apart from gambling activities. Macau's casinos have been asked by the government to expand their non-gaming activities in order to bring in more families and provide them with other forms of entertainment.
Family Friendly
Station Casinos follows a similar approach in the U.S and looks to bring in families as they believe their facilities provide entertainment for the full family. They have bowling alleys, movie theatres and food courts that allow the entire family to have a day or night out. The casino operator has color coded their sections to clearly show which areas are family friendly and which areas are to be accessed by adults only.
Nevada Resort Association has stated that the industry has taken significant steps to limit the access of minors and to also increase vigilance at its casinos. The association states that casinos have implemented sophisticated technology and increased the number of surveillance cameras to ensure that children are better protected.
Child Care Opportunities
Station Casinos have also partnered with a company known as Kids Quest to setup hourly child care at six of its casino properties. The facilities have proven to be very popular and busy at the casinos as parents have the opportunity of leaving their kids under supervised care while they play at the casinos. There are a number of casinos throughout the country who have entered into partnerships with child care providers in the last few years to offer their patrons an opportunity to leave their children under supervised care and enjoy a carefree gambling experience.