NJ Regulators Crack Down on Affiliates Promoting Illegal Poker Sites
The New Jersey Division of Gaming Enforcement (NJDGE) has written to six affiliates based in the US to "immediately remove any online gaming links that are not authorized under federal law or under the law of any state." Reports of this letter first appeared on Gambling911.com, after which OnlinePokerReport.com…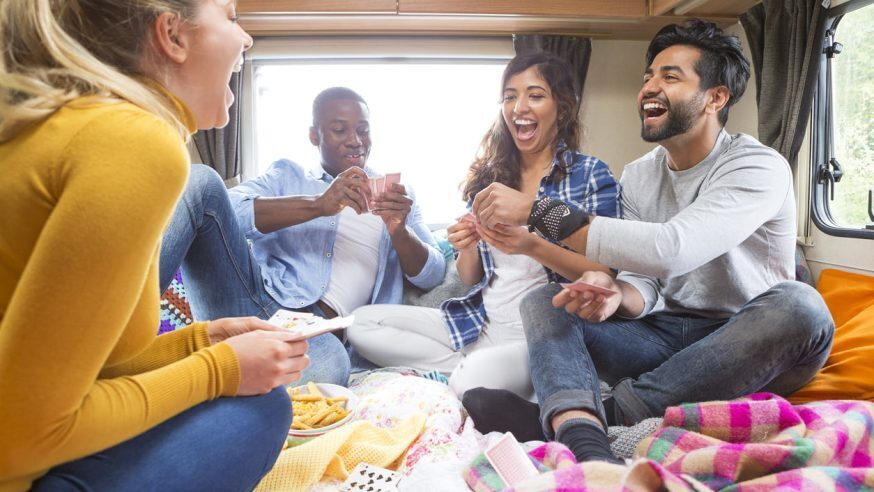 The New Jersey Division of Gaming Enforcement (NJDGE) has written to six affiliates based in the US to "immediately remove any online gaming links that are not authorized under federal law or under the law of any state." Reports of this letter first appeared on Gambling911.com, after which OnlinePokerReport.com received a copy of it.
The letter, which bore the signature of George N. Rover, the assistant attorney general of New Jersey, was sent to six of the best affiliate websites in the online poker industry—PokerSource.com, CardsChat.com, Pokersites.com, RakeBrain.com, RaketheRake.com, and one more unidentified website.
Click Here For Sites Still Accepting USA Player
Kerry Langan, a spokeswoman for the NJDGE told OnlinePokerReport.com that the regulatory body feels that posting unauthorized links might harm legal online poker rooms by putting them along with illegal ones, giving "the appearance that these illegal sites are affiliated with authorized sites."
The NJDGE's move could force affiliates to decide not to promote unregulated online poker rooms. It could also completely eliminate unlicensed online poker sites from newly regulated US markets.
Unlicensed online poker rooms accepting players from Nevada and New Jersey are not bound by the regulations in those states. For instance, the registration procedure at unlicensed online poker rooms is simpler and does not require players to reveal their social security numbers or undergo verification checks. Unlicensed poker rooms can also accept deposits through a wider range of banking methods. Since they can accept players from different parts of the world, they enjoy better liquidity than licensed online poker rooms in Nevada and New Jersey.
Owing to various decisions made by NJ regulators, unlicensed online poker sites are slowly, but surely being eradicated from regulated US markets. In January, Merge left New Jersey and Nevada and the Winning Poker Network followed Merge last week. And now that regulators are cracking down on affiliates, there doesn't appear to be much of a future for unlicensed online poker sites in New Jersey.
Langan has confirmed in a statement that the NJDGE has indeed written to six websites that promote illegal sites along with those licensed in New Jersey. Stating that the NJDGE "feels very strongly about protecting NJ citizens from illegal Internet gaming websites," she spoke about the state's powerful regulatory framework, which creates a safe gambling experience for all interested. She concluded by stating that the NJDGE considers it unfair to companies licensed in NJ "to have to compete with these illegal sites" and affiliates paid to promote them.