NJ Online Poker Enjoys Great Success in November
New Jersey's online gambling sites have enjoyed their most successful month after the state legalized and regulated online gambling. The New Jersey Division of Gaming Enforcement (NJDGE) has announced that the state's online gambling sites have generated total revenue of $13.22 million in November, thereby…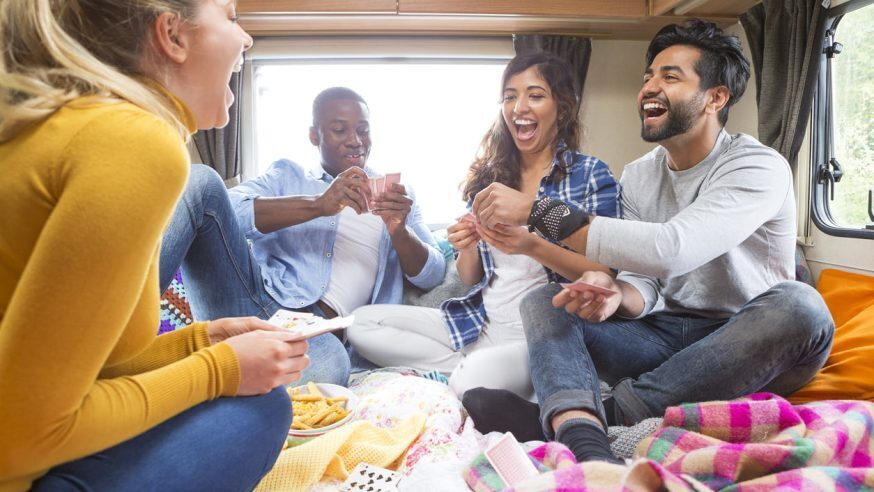 New Jersey's online gambling sites have enjoyed their most successful month after the state legalized and regulated online gambling.
The New Jersey Division of Gaming Enforcement (NJDGE) has announced that the state's online gambling sites have generated total revenue of $13.22 million in November, thereby beating its own record of $13.16 million revenue generated in March 2015.
Click Here For Sites Still Accepting USA Player
In November 2015, NJ online poker rooms accepted $1.95 million as rake, representing an increase of 2.3% and 4.3% when compared to the rake accepted in October and November 2013. This increase, however, is a seasonal trend that is to be expected. Traffic to online poker rooms is always higher in November than in October because the cold winter forces players to remain indoors and play poker.
Moreover, the televised finals of the World Series of Poker (WSOP) main events have greatly popularized not only the WSOP, but also the game of poker.
Online poker revenue has also increased when compared to the revenue generated a year back, and this is highly encouraging, especially as poker has been slowly declining in New Jersey. The industry touched its lowest point in September 2015 when online poker rooms collected total rake of $1,771,123.
In January 2014, it touched its highest point when online poker rooms collected $3.44 million in rake.
One has to wait to see the revenue figures of the next few months before deciding if the online poker industry will continue to decline or recover. Since PokerStars is scheduled to launch in New Jersey somewhere in the first quarter of the following year, the industry is bound to recover. The arrival of the world's biggest online poker room in New Jersey is sure to make consumers more aware of the online poker market, leading to its quick growth.
Meanwhile, partypoker and Borgata still enjoy a major share of the market, generating $1,102,595 of the total revenue while Caesars and 888 are delivering $854,918.
New Jersey granted its first online sports betting license in November 2015. Betfair, in partnership with Monmouth Park, has been granted the license to launch an Internet betting exchange. Betfair's online poker product turned out to be a failure in New Jersey, but the operator will be the first to receive horse racing bets in March 2016.
The state hopes to rejuvenate interest in horse betting and generate more revenue for its horse racing industry by granting an online betting exchange license to Betfair.