NJ Businessman Says All Winnings 2020 WSOP Main Event Will Go To Charity
On December 28, the finalists of the US portion of the 2020 World Series of Poker (WSOP) Main Event will battle it out at the Rio All Suite Hotel & Casino in Las Vegas to determine who will face international winner Damian Salas in the December 30 special heads-up…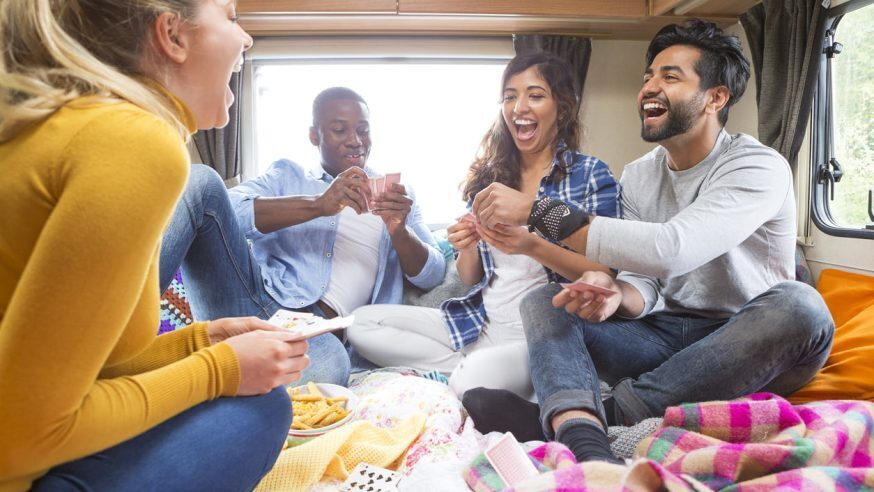 On December 28, the finalists of the US portion of the 2020 World Series of Poker (WSOP) Main Event will battle it out at the Rio All Suite Hotel & Casino in Las Vegas to determine who will face international winner Damian Salas in the December 30 special heads-up finale.
The US final table is a blend of talents from different walks of life – we have familiar names and accomplished pros on the list (WSOP Circuit regular Joseph "kolebear" Hebert, three-time WSOP bracelet winner Upeshka "gomezhamburg" De Silva, and 2018 WSOP runner-up finisher Shawn "shades927" Stroke). Ph.D student and Chinese native Ye "YUAN365" Yuan also made it.
While most poker players are waiting to do well in the Main Event to change their financial life, Gershon Distenfeld has a different goal.  The New Jersey businessman has made headlines after pledging to donate all of his 2020 WSOP Main Event winnings to charity.
Distenfeld's Poker Journey
Distenfeld is a native of Queens, New York. Married for almost 21 years to his wife Aviva. The couple have four children, and the family currently live in Bergenfield, New Jersey. The 44-year-old is presently the Director of Credit and co-head of Fixed Income at international investment management firm AllianceBernstein.
Distenfeld earned his BS in Finance degree from Yeshiva University in 1997. As a business executive, he is frequently invited to appear on CNBC and Bloomberg TV.
Distenfeld recalled starting his poker journey back in the Moneymaker era. He would just watch the pros play the game on TV, but he eventually gained more knowledge by reading and studying a lot about it. From there, he went to the casinos to play, and would usually take part in tournaments rather than cash games.
Distenfeld loves the fact that his job and poker share a similar skillset. He said his background in finance has helped him a lot in making the right decisions while playing the game. Distenfeld also subscribes to the notion that success does not mainly depend on how smart you are. It's how you make the most out of your opponent's flaws and weaknesses that helps you win consistently.
Distenfeld's Winnings Will Go to Charity 
Distenfeld is no stranger to the WSOP as well, as he has regularly been playing at the festival for the past few years. Reaching the final table is already a great accomplishment for him, considering that this is his first WSOP Main Event. The businessman is currently sixth in chips, and will do his best to advance to the finale, not for financial gain, but for charity.
Distenfeld made a promise to donate all of his poker winnings net of taxes to multiple charities with proven track records.
Among the lucky recipients are Project S.A.R.A.H (an organization providing help for victims of domestic violence and sexual abuse throughout New Jersey), and Minds Matter (helps determined students from low-income families with their college education).
Also on the list are Yachad (an international organization aiming to enhance the life opportunities of Jewish people with learning challenges and development disabilities), and NCSY Relief Missions (providing unique, creative educational and volunteering experiences for teens).
All of these organizations, according to Distenfeld, coincide with Aviva and his personal areas of interest. The four initial charities will share 50% of Distenfeld's winnings, with the other 50% going to another batch of organizations which he will announce in the coming weeks.
If Distenfeld fails to reach the special finale, each of the charities will receive at least $10K. However if he ultimately wins the tournament, that figure could rise to as high as $285K.
Distenfeld will also donate money to the Bergenfield, New Jersey food pantry. In the event that he has yet to allocate the remainder of his winnings by the time the prize is awarded, the money will go directly into a charitable gift fund.
The businessman's birthday is on December 30 – the same day that the 2020 WSOP Main Event special finale takes place. If Distenfeld manages to win the US final table on December 28, he'd be competing for the Main Event title on his birthday! Would he get a gold bracelet as birthday present? We will find out soon.