Nick Walsh Talks Massive $2 Million Spin & Go Win by German Player
Turning a $5 buy-in into $2 million might sound crazy and almost impossible, but it was recently done by German poker player "Donk3399" after hitting a massive Spin & Go jackpot on PokerStars. To make things sound even more incredible, the winner did that in just a few minutes!…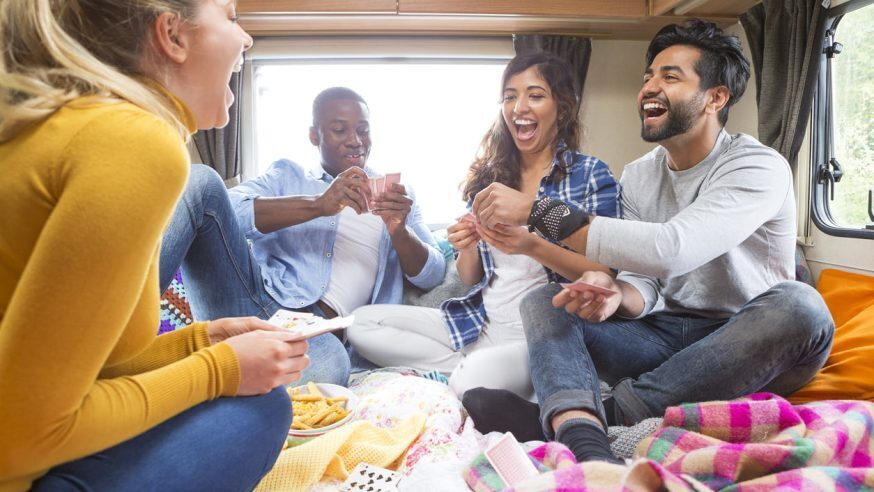 Turning a $5 buy-in into $2 million might sound crazy and almost impossible, but it was recently done by German poker player "Donk3399" after hitting a massive Spin & Go jackpot on PokerStars. To make things sound even more incredible, the winner did that in just a few minutes!
The sensational victory was streamed by OP-Poker co-founder Nick Walsh on his Twitch channel. The PokerStars ambassador personally witnessed how the German player won the massive jackpot in 13 minutes, becoming the first player ever to win $2 million in a Spin & Go tournament. The prize is also the highest ever being awarded by PokerStars in the popular format.
Walsh shared how he felt during the entire moment and how it further changed his perspective as a professional poker player.
The $2 Million Online Experience
Walsh keeps himself busy providing exciting and engaging content for the OP-Poker site. He also regularly streams via his own Twitch channel. Over a week ago, after a few minutes of streaming a Spin & Go session, Walsh was left in shock after a poker player from Germany was able to win $2 million in a short span of time.
In a video shared on Twitter, Walsh was incredibly surprised and almost speechless as he witnessed the biggest Spin & Go win ever in the history of online poker.
Spin & Go victories are not new to Walsh as he has the experience of winning jackpots before. However, the huge $2 million win became one of his most unforgettable experiences. Walsh said he felt a sense of wonderment when he witnessed the winning moment, with the realization that the more you become adept at the game, the more you enjoy it for many different reasons.
Spin & Gos may not be the format that poker pros usually chase for profit, but Walsh, who specializes in the format, has become even more committed and motivated to show people that the strategies and learnings involved in the Spin & Go format can be applied to other aspects of poker, giving them long-term benefits in return.
Spin & Go is one of PokerStars' most popular offerings. The online poker operator is also deeply invested in the format, and even signed football star Neymar and world's greatest sprinter Usain Bolt for limited edition Spin & Go games. The format has also been introduced for both live and online satellites.
Staying on Track for OP-Poker's Goals
Walsh started OP-Poker initially as a resource site for PokerStars' seasonal game "Power Up". However, the site eventually covered new poker formats, and built a growing online community of players, gamers, streamers, and trailblazers, all sharing a common love and passion for poker. Walsh streams and produces content for the site, and he and the rest of the OP-Poker team are members of PokerStars Team Online. The site is continuing to come out with engaging new content for other formats recently introduced by PokerStars, such as Fusion and Unfold.
OP-Poker shares effective strategies for conquering these games, while at the same time providing an avenue for players to connect and create relationships. The site is focused on promoting innovation, developing new poker formats, and keeping pace with technology. It aims to establish a connection between providers and users, providing strong support for game development which is essential for the overall growth of poker.
The website is a useful go-to place for beginners who want to learn more about different formats such as Spin & Gos and 6+ Hold'em, and those who want to improve their skills. OP-Poker also has a Twitch channel where followers get the latest updates on new and exciting formats. The site is managed by Walsh, heads-up and Spin and Go player James Mackenzie, and Eva Reberc who specializes in 9-man Hyper Sit & Gos.
How To Conquer Spin & Go
In order to win on PokerStars' Spin & Go, Walsh pointed out three important things that a player should focus on. First, players must know how to deal with the swings, and this can be done through proper bankroll management; second, players must have basic guidelines on how to play, and adjust pre-flop raise sizes and ranges accordingly; third, two heads are better than one – don't hesitate to seek help from those who know the game. Poker pros are welcome to join the community to learn more.