New York First Senate Committee Clears Online Poker Bill With 11-0 Vote
The push to legalize online poker in New York has continued in 2017 as Senator John Bonacic is determined to get his bill cleared this year after it fell through in 2016. The S 3898 gaming bill was put to a vote on February 14 at the  Racing, Gaming…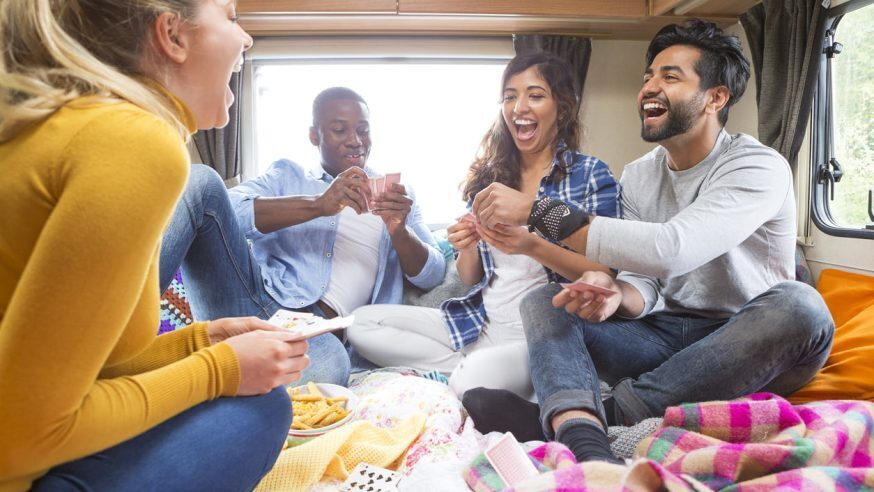 The push to legalize online poker in New York has continued in 2017 as Senator John Bonacic is determined to get his bill cleared this year after it fell through in 2016. The S 3898 gaming bill was put to a vote on February 14 at the  Racing, Gaming and Wagering Senate Committee where Bonacic is the head.
Gaming analysts expected the bill to clear the committee and they were right as it received a unanimous 11-0 vote. The bill will now be reviewed by the Senate Finance Committee and Bonacic remains confident that his bill has a strong probability of being approved this year. The S 3898 bill presents poker as a game of skill and not of luck and has detailed information covering a number of critical aspects such as poker definitions, a process for online poker applications, licensing approval conditions, gaming regulations, state tax percentages and legal penalties for those in breach of regulations.
Nevada, Delaware and New Jersey are the only states as of now to have lifted the ban on online poker and while Pennsylvania and California have taken steps in the past towards lifting the ban, legislators have been unable to come to a mutual agreement on a bill that is appeasing to all parties to get it approved. New York could be a very lucrative online poker market when compared to the likes of Nevada and Delaware simply because of its market size. The combined population of Nevada and Delaware is close to 3 million whereas New York has over 19 million residents and a significant floating population due to tourism and work related projects.
The S 3898 gaming bill has a clause in it that would allow New York to enter into inter-state gaming compacts. Nevada, Delaware and New Jersey could be very interested into entering into shared online poker player liquidity with New York, should the state legalize online poker as it would allow them to expand their player pools, provide stronger competition, better guarantees and turn their respective online poker markets into a more lucrative industry.
Nevada and Delaware initially struggled with their online poker industry after poker operators reported a sluggish market and lower gross gaming revenue (GGR) that what gaming analysts had initially estimated. This prompted the two states to enter into a shared liquidity arrangement that has so far helped the online poker industry in both states. Should online poker become legalized in New York, the gaming regulator in the state might want to test the market for a few months to see its response before working out an inter-state compact with Nevada or Delaware.
The online poker industry in New York is likely to generate a significant amount of revenue for the state as Senator Bonacic has proposed a licensing fee of $10 million for each poker license. The bill has provision for a maximum of 10 online poker operators to be licensed and the licensing term will be for a period of 10 years. The state will also receive a fifteen percent tax on gross gaming revenue and most poker variant games will be licensed. From the time that the state passes the bill and legalizing online poker, a six month grace period will be provided for the state to prepare itself to issue online poker licenses.
Once New York decides to legalize online poker, any poker operator functioning without a New York license will be termed and treated as an illegal poker operator and will be subjected to legal proceedings which includes taxes and fines.
Gaming analysts are interested to see how the Trump administration will view the push to legalize online gambling in the country. While Trump has been involved in the past with the Trump Taj Mahal casino in Atlantic City, he no longer has ties to the now shuttered casino. Billionaire Sheldon Adelson who is one of the largest donors to the Republican party and who backed Trump's run for President is also the biggest campaigner against the legalization of online poker and has been accused in the past of using his political ties to oppose the online gambling industry.
The new Trump administration is currently involved with more serious issues such as national security and trade deals; and it might be awhile longer before they make their views on online gambling more clear.