New Study Reveals That Gamblers In Hong Kong Prefer Floating Casinos To Macau's Casinos
Macau built a reputation for itself as being the biggest gaming hub in the world bringing and once was estimated to have been making more than 5 times the revenue than the Las Vegas casino industry – which is the second largest casino market in the world. One of the…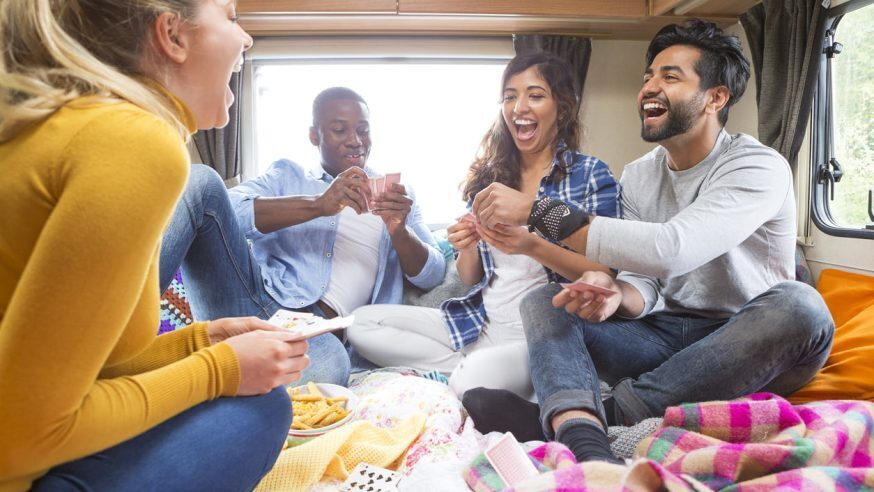 Macau built a reputation for itself as being the biggest gaming hub in the world bringing and once was estimated to have been making more than 5 times the revenue than the Las Vegas casino industry – which is the second largest casino market in the world. One of the main reasons for Macau's success as a gambling hub is due to its proximity to Mainland China and Hong Kong.
Macau has been successful in attracting VIP and mass market gamblers from the mainland and Hong Kong as it is just an hour away by ferry and the visa on arrival policy makes visitation a pretty easy process. Macau is also home to some of the biggest integrated casino resorts in the world and all of the major casino operators including the Las Vegas Sands Corp, MGM Resorts and Wynn Resorts have casinos in Macau.
Hong Kong Gambling Survey
The Ping Wo Fund commissioned a study in 2016 that was carried out by the Hong Kong Polytechnic University which surveyed people living in Hong Kong between the ages of 15 and 64. The Ping Wo Fund is funded by the Hong Kong government and the purpose of the study was to gain more information about the gambling habits of people living in Hong Kong. The study covered online gambling, sports betting, cross border casino visitation, horse betting and social gambling.
The results of the survey was published as the "Study on Hong Kong People's Participation in Gambling Activities in 2016" and over 1,250 individuals who participated in gambling activities in 2016 were surveyed.  The information collected showed that gamblers in Hong Kong spent an average monthly amount of HKD7,938.8 at Macau's casinos and HKD45,259.6 on floating casinos.
Hong Kong Gamblers Avoid Macau
There could be a number of reasons as to why Hong Kong gamblers have preferred floating casinos over Macau's integrated casino resorts. The most obvious one is because Macau's casino industry has been shaken by the anti-corruption crackdown launched by Beijing in 2014 which put VIP gamblers on the radar of the authorities. Macau's casino industry suffered significantly due to the ant-corruption crackdown and gross gaming revenue (GGR) declined for 26 consecutive months.
VIP gamblers from the mainland and Hong Kong preferred not to take any unnecessary risks by visiting Macau's casinos and instead preferred to find new locations where gaming laws were more liberal. As a result, the casino industry in countries like the Philippines, South Korea, Cambodia, Vietnam, Australia and the Saipan Island began to witness more gamblers from Mainland China coming over. It appears that gamblers from Hong Kong preferred to play at floating casinos as it was closer to home and also did not subject them to the intense scrutiny of the authorities.
Macau's casino industry started its recovery in August 2016 and since then has witnessed a slow but on-going turnaround. Gaming analysts are still not certain if Macau's VIP gaming market will recover completely but the turnaround could encourage gamblers from Hong Kong to start visiting more frequently.
Hong Kong Survey Results
The Hong Kong Polytechnic University used multiple agencies and methods to carry out the survey and recently released the results of the survey which showed that gamblers in Hong Kong had reduced their gambling activities in 2016 and problem gambling percentage had also dropped in the last year. Back in 2001, it was estimated that around 77.8 percent of people living in Hong Kong had participated in some form of gambling. That number dropped to 62.3 percent in 2012 and fell to 61.5 percent in 2016.
The survey showed that individuals who were unemployed tended to bet more often and they preferred to use the lottery. Women who were surveyed showed that they preferred social gambling to other forms of gambling and men between 50 to 64 years of age preferred betting on horses. The number of students taking part in online gambling activities has also declined from 4.7 percent in 2012 to 1.2 percent in 2016.
The government was happy to see the decline in gambling numbers and believes that its campaign to educate the public on problem gambling and provide help to those suffering from gambling addictions has helped to bring down the numbers.