New Online Poker Venture Trusts Kenney as Founder
The news took many people by surprise. It didn't come from a press release but from an article written by a former colleague of one of the founders of the new online poker site. The new site is called 4Poker. The company's first tweet appeared on August 1. "4Poker is…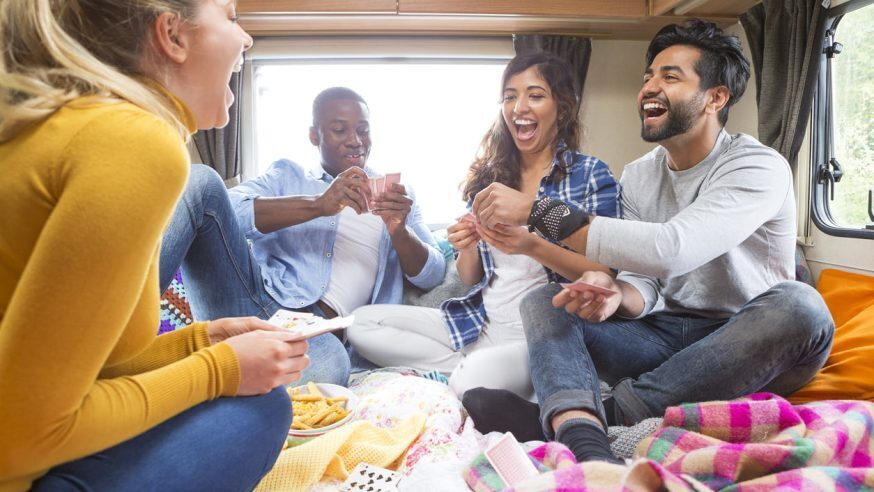 The news took many people by surprise.
It didn't come from a press release but from an article written by a former colleague of one of the founders of the new online poker site.
The new site is called 4Poker. The company's first tweet appeared on August 1. "4Poker is by poker players, for poker players," it read.
4Poker is by poker players, for poker players#4Poker#WeAre4Poker#GoodNews4Poker#4PokerCommunity pic.twitter.com/rIt6SRBxNX

— 4Poker (@WeAre4Poker) August 1, 2022
On the same day, Poker.org published an article entitled, "4Poker chief reveals big plans for player-friendly operator." Simon Young, formerly Head of Owned Media for PokerStars (The Stars Group) from 2008 to 2018, wrote the piece. He wrote the piece about a former colleague, Heath Cram, who worked as the Director of Product and Programme Operations for PokerStars from 2017 to 2019 (and other roles dating back to 2006), is one of the founders of 4Poker.
What is 4Poker?
According to the article, Cram isn't the only former PokerStars senior executive on the team. And that founding team includes high-stakes poker pro Bryn Kenney.
Cram told Young that he got involved with the site because he saw its potential after consulting for them. He then transitioned into the role of Chief Operating Officer.
In short, Cram believes that most of today's poker sites are "corporate-run, multi-product public gaming companies" that treat poker as a third-rate vertical to sports betting and/or casino games. While the new site doesn't yet have a mission statement, it is using the "poker for players, by players" slogan, one that might sound familiar as Phil Galfond used it early in his launch of Run It Once Poker.
Cram also noted that the company's approach so far is along the lines of "if it's good for poker, we'll do it."
The team is looking to proceed with a soft launch with invited players only this year, with a bigger launch to follow. They hope to run a major online tournament series in early 2023.
Controversial Kenney
As a brief reminder, Bryn Kenney came under fire earlier this year for allegations of unethical behavior in the online poker sphere.
Poker player Martin Zamani levied numerous accusations against Kenney, including that he coordinated collusion amongst the players he staked and ghosted others. In addition, he used RTA (real-time assistance), which is banned by most major poker operators. Other complaints included lifestyle requirements, such as going to a shaman per Kenney's instruction and risking being lowered in stakes if Kenney.
Zamani spoke to Doug Polk about all of his claims.
Kenney did respond to said allegations via a podcast with longtime friend/colleague Sarah Herring of PokerNews. He denied Zamani's claims.
While Zamani is the only first-hand account and no other player has corroborated the details of his story, many in the poker community – including those who have known and played alongside him for years – had no trouble believing that Kenney did those things.
True or false, the allegations continue to hang in the air.
I feel very sad for all those people still drinking the brynn koolaid these ex stars employees are being blinded by hopes of hitting it big again I hope they can all find new jobs as 4poker isn't going to work out and their mighty cofounder is a spineless thief

— shaun deeb (@shaundeeb) August 2, 2022
Why Kenney?
Let's say you have a startup online poker site.
You want to enter a market that consists of several major players, two of which dominate the global market and others that have fallen back due to the power of the top two. You've also seen other people (Phil Galfond, for example) put their heart and soul into developing a poker site and not be able to make more than a dent in the scene.
What do you do? You gather a group of former employees from one of those market-leading sites (PokerStars). You put your heads together to start developing a poker site that will be able to compete with the others. And for a pro poker player's perspective, you bring one in who is under a dark cloud of suspicion throughout much of the poker world.
Wait. Ummm…
Cram actually did address that topic with Young in the Poker.org interview. Cram called the allegations a "social media outburst by a character of pretty questionable credibility" and a "desperate outburst from a former disgruntled associate." Cram said that after spending weeks with Kenney and his friends and family, he can tell that Kenney possesses the passion for poker that Cram hadn't seen since working with the founders of PokerStars.
In addition, Cram believes that Kenney will use his longstanding relationships with poker players in the high stakes community to address game integrity at 4Poker.
A new home for poker is coming#4Poker#WeAre4Poker#GoodNews4Poker#4PokerCommunityhttps://t.co/jsl9horZBA

— 4Poker (@WeAre4Poker) August 1, 2022
It appears that 4Poker is married to Kenney for the moment, as Kenney claims to be one of the new site's founders. Others involved, like Cram, have made it clear that they do not believe the allegations against Kenney and will gladly work with him to develop and launch the poker site.
Time will tell if 4Poker will be able to gather momentum and positive reviews.