New Jersey Signs Interstate Online Poker Agreement With Nevada And Delaware
New Jersey Gov. Chris Christie announced on October 13 that the Garden State has entered into a multistate online poker agreement with Nevada and Delaware after Delaware Governor John Carney and Nevada Governor Brian Sandoval moved forward with the plan to allow online poker players in the three states to…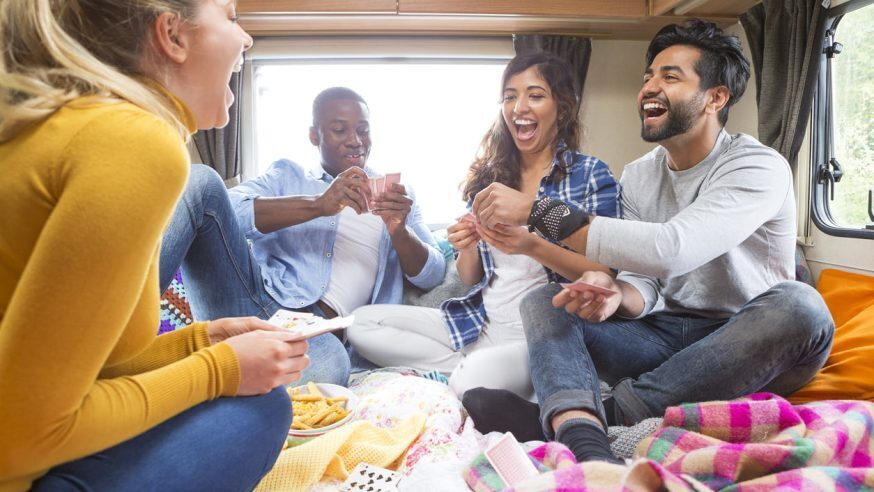 New Jersey Gov. Chris Christie announced on October 13 that the Garden State has entered into a multistate online poker agreement with Nevada and Delaware after Delaware Governor John Carney and Nevada Governor Brian Sandoval moved forward with the plan to allow online poker players in the three states to form a shared player pool and compete against each other.
Multi-state Gaming Agreement Signed
Nevada, Delaware and New Jersey are the online states to have legalized online gambling till date. Nevada was the first state to approve online gambling and Delaware followed soon after. Since the online poker market in both states proved to be sluggish and fell below market analyst expectations, Nevada and Delaware signed a multi-state internet gaming agreement in 2015 which allowed online poker players from the two states to compete against each other. The multi-state internet agreement helped boost online gaming revenues in both states and also made the online gaming market more competitive due to the bigger player pool.
New Jersey which has the largest online gaming market when compared to Nevada and Delaware discussed the possibility of an interstate gaming agreement as well as an inter-country gaming agreement as there were talks of a possible collaboration with the United Kingdom. However nothing materialized during the last couple of years but the online gaming industry in New Jersey continued to do well and the market is expected to generate $240 million is expected to be generated in 2017.
New Jersey currently has 23 online gaming websites and will see many more being introduced in the near future due to the new interstate online gaming agreement. Governor Christie said that the agreement marks a new beginning for New Jersey's online gaming industry as it would increase annual revenues, provide better opportunities to online gaming operators and players as well as bring in new consumers.
IT and Software Platforms To Be Reviewed
The three states will now start a review process of licensed online gaming operators software and IT platforms before giving them final approval to start offering online gaming services in their respective states. Nevada's IT team has already commenced to work with New Jersey and Delaware's technology departments but so far no deadlines have been confirmed as to when the process will be finalized.
In a statement, Nevada Gov. Brian Sandoval said "New innovations and technological advancements are connecting more people and increasing the capabilities of Nevada's gaming industry. Gaming is one of our oldest industries, and it's imperative that we continue to look for new opportunities to explore its full potential in a changing frontier."
One of the initial concerns about potential interstate gaming compacts was over the fact that different states had different taxations laws on the gaming industry. Nevada for instance levies the same tax rate on the online gaming industry as it does on its land based casino industry. Those concerns have been addressed in the new interstate gaming agreement as gaming revenue will now be taxed based on the state where the player is residing in. Only players physically present within Nevada, Delaware and New Jersey will be allowed to access to these online gaming websites.
WSOP.com Only Operator Present In Three States
WSOP.com which is owned by Caesars Entertainment will benefit immediately from the new interstate gaming agreement as it is currently the only online gaming website that is authorized to operate in all three states. PokerStars, the biggest online poker website in the world has so far only been authorized to operate in New Jersey. It will be interesting to see how the online poker giant reacts to the new multistate gaming agreement and if and when it gets the necessary approval to operate in Nevada and Delaware.
The interstate gaming agreement will boost online gaming revenues in the three states and player prize pools will also increase. The multistate gaming agreement could also have a positive impact on some of the other states like Pennsylvania, California and New York who have also been pushing for an online gaming bill to be approved. These states will realise that their respective online gambling markets can also generate significant revenue in the form of gaming taxes and hopefully will make the decision to legalize online gaming in 2018.