New Jersey Making Progress With Responsible Online Gambling Efforts Based On Rutgers Study
New Jersey is one of the three states in the country to have legalized the online poker industry with the other two being Nevada and Delaware. One of the concerns that state legislators had was that the legalization of the online gambling industry would increase gambling addiction in the…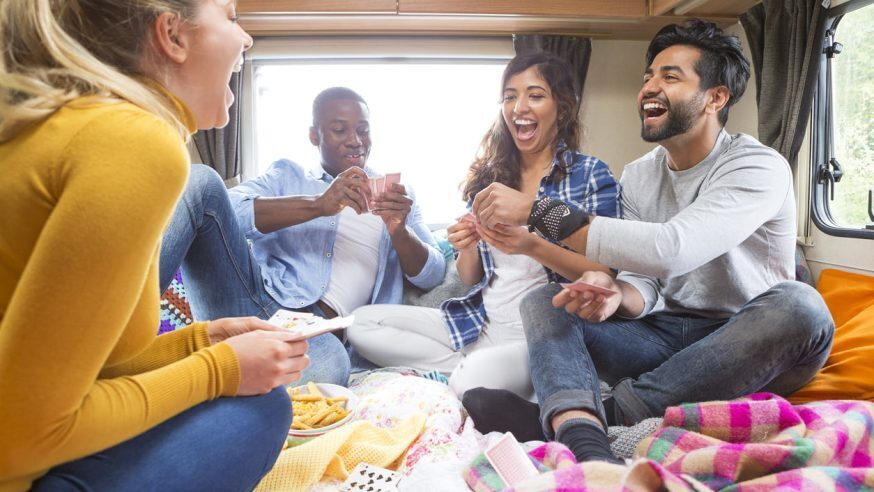 New Jersey is one of the three states in the country to have legalized the online poker industry with the other two being Nevada and Delaware. One of the concerns that state legislators had was that the legalization of the online gambling industry would increase gambling addiction in the state which would in turn cause a number of social concerns.
However a new study from Rutgers University's Center for Gambling Studies which was commissioned by the New Jersey Division of Gaming Enforcement (NJDGE) has revealed that New Jersey has made progress in addressing the issues of problem gambling. The study entitled "The Prevalence of Online and Land‐Based Gambling in New Jersey" revealed that players who gambled online had a higher risk of developing a gambling addiction when compared to players who gambled at brick & mortar casinos.
The study is yet to be released to the public but in part stated that "4.5% of those who gambled only at land-based venues were in the high risk problem gambling group, which would likely meet criteria for disorder. In contrast, 14.3% of online-only and 36.9% of the mixed group were in the high risk problem group."
Click Here For Sites Still Accepting USA Player
Online gambling providers in New Jersey are required to donate a certain percentage of their revenue towards organizations and projects that deal with problem gamblers. New Jersey gaming law also requires online gambling providers to put in place a number of restrictions to enable problem gamblers to combat their addiction.
The study revealed that in 2014, there were a total of 531,626 online accounts created and that dropped to 375,000 in 2015. The fact that New Jersey legalized online poker in 2014 does contribute to the large number of online account openings but the decrease also signifies that the market has matured. One of the interesting things about the report is that only 28 percent or 107,535 of the online accounts created focused on real money games.
Rutgers has helped the NJDGE over the last couple of years to put in place a number of measures to help problem gamblers. Some of the measures included incorporating Responsible Gaming (RG) into the sign-up process and providing more educational info on RG. Rutgers has also suggested that a RG module be introduced during the sign-up process and be made available online at all times. The report states that nearly 15 percent of online gamblers in New Jersey available RG features which have helped to curtail problem gambling.