New Jersey Looking To Celebrate 5th Anniversary Of Online Gambling Legislation With PASPA Repeal
New Jersey has now completed 5 years since legalizing online gambling. Five years ago, on February 26, 2013, Gov. Chris Christie signed into law the bill that legalized and regulated online gambling in the state of New Jersey. The law made New Jersey the third state in America, right after…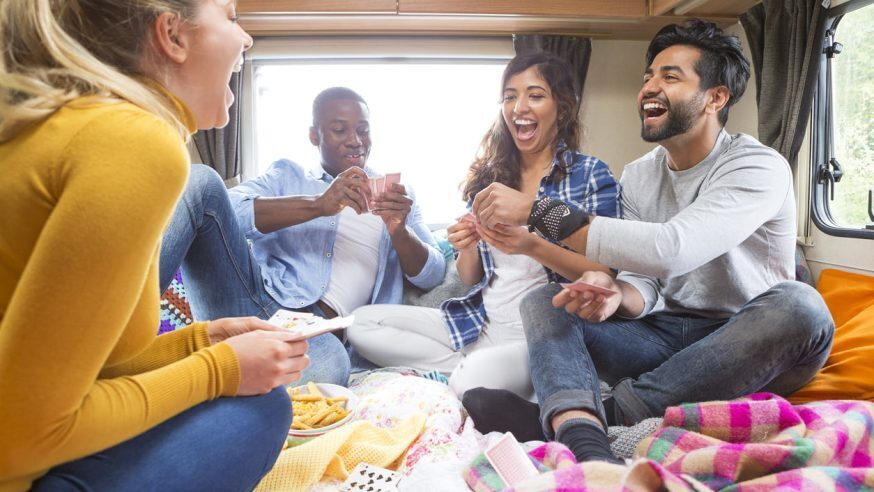 New Jersey has now completed 5 years since legalizing online gambling. Five years ago, on February 26, 2013, Gov. Chris Christie signed into law the bill that legalized and regulated online gambling in the state of New Jersey. The law made New Jersey the third state in America, right after Delaware and Nevada to legalize online gambling.
The legalization of online gambling has worked well for New Jersey generating a new stream of income for state coffers in the form of iGaming taxes and generate employment opportunities. New Jersey would love to celebrate its fifth anniversary in style by seeing the repeal of the Professional and Amateur Sports Protection Act of 1992 (PASPA) and getting sports betting legalized in the garden state. The Supreme Court is expected to make a decision on the matter shortly.
iGaming Has A Slow Start But Things Worked Out
Online gambling in New Jersey started in January 2011 when the New Jersey legislature passed a bill sponsored by Raymond Lesniak which allowed all New Jersey residents over the age of 21 to gamble online. The bill also introduced the creation of the Casino Control Commission (CCC) to ensure all bets were made inside New Jersey.
By November 2013, New Jersey held its synchronized opening of online gaming sites, where Atlantic City casinos Harrah's, Caesars, Borgata, Trump Plaza, Trump Taj Mahal, and Tropicana all launched seven online casinos and six online poker websites. A month later Golden Nugget Casino joined the mix and offered online gaming services as well.
The iGaming industry in New Jersey got off to a sluggish start and gaming revenues during the first 12 months was well below expectation of gaming analysts. There were a number of issues that caused the market to be sluggish and some iGaming operators decided to exit New Jersey as they were unable to continue profitable operations. Those that stayed committed succeeded in riding out a poor phase and turned things around.
By 2016, New Jersey's online gambling industry became very productive and generated $196.7 million in online gambling revenues, up from $122.9 million in 2014. Things started to improve as year-on-year gambling revenues kept climbing. New Jersey's iGaming revenues had a great year in 2017 and saw its revenues reach $245.6 million – which was double the revenue generated in 2014. State coffers also benefited as taxes collected from online operators surpassed the $100 million mark.
The growth of online casino industry in the state has not only boosted the state government and iGaming operators' pockets but has also managed to create employment opportunities for its residents. By the end of 2017, online operations accounted for 10 percent of all casino revenues in New Jersey and a total of 3,375 new jobs were created according to a study carried out by the iDevelopment and Economic Association.
NJ Online Gambling To Get Boost From Shared Liquidity  
Gaming analysts expect New Jersey's online gambling industry to continue to grow in the next 12 months. In October 2017, Gov. Christie announced that New Jersey had entered into an agreement with Delaware and Nevada to create joint online poker pools, which allows players from one state to play against those from the other states.
Gaming analysts also attribute the boom in New Jersey's online gambling industry as being instrumental in Pennsylvania's decision to legalize online gambling in 2017.
Christie Fighting For Sports Betting Legalization
The online casino industry is now waiting for the decision of the Supreme Court in the Christie v. NCAA case that seeks to overthrow the PASPA law and allow individual states to introduce sports betting.
The fight began way back in 2012 when the sports federations NFL, NCAA, NBA, NHL, and Major League Baseball collectively sued Gov. Christie for introducing a legislation that would legalize sports betting at casinos and racetracks in Jersey and violated PASPA. New Jersey and Christie have continued to fight against PASPA and a ruling is expected very shortly.
Gaming analysts expect the ruling to be made in favour of New Jersey and this will allow the garden state to legalize sports betting and add yet another new income stream. Casino operators will also be thrilled to legally tap into the multi-billion dollar sports betting industry which will provide their operations with a significant financial boost.