Nevada Gaming Policy Committee To Meet On Nov 29 To Discuss Potential Marijuana Policies
Nevada legalized the use of medical and recreational marijuana earlier this year but the thriving casino industry in the state has not opened its doors to the idea of having marijuana consumed on its properties. This means that while it is legal to buy marijuana in Las Vegas it is…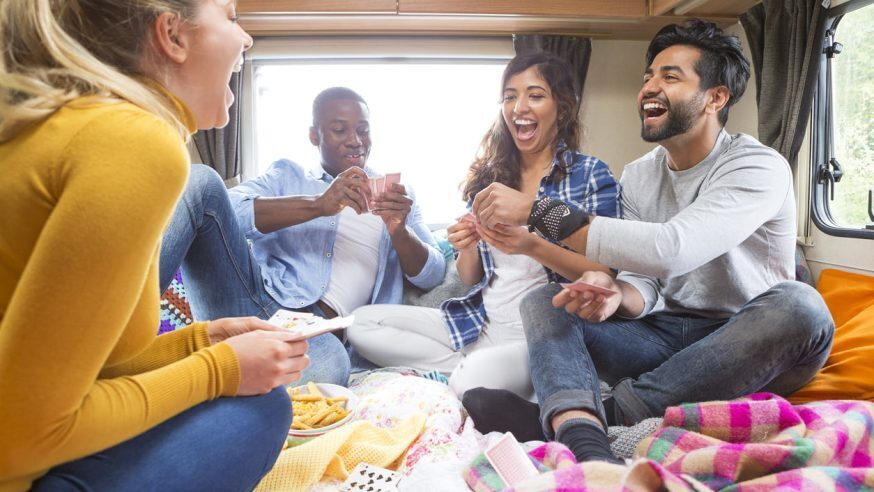 Nevada legalized the use of medical and recreational marijuana earlier this year but the thriving casino industry in the state has not opened its doors to the idea of having marijuana consumed on its properties. This means that while it is legal to buy marijuana in Las Vegas it is still prohibited from being consumed at any casino properties because they fall under Federal law where consumption of marijuana is still illegal.
This double stance on marijuana has left casino operators in a tight spot because they have to say no to a number of patrons each day who want to smoke pot or eat marijuana edibles at the casino. The Nevada Gaming Control Board and the Nevada Gaming Commission have looked into the issue earlier and concluded that it wasn't acceptable for any of their licensed casinos to allow marijuana to be consumed at their premises and sent out a notice to this effect to all casino operators.
Gaming Policy Committee Meeting
A special Gaming Policy Committee has been commissioned to study the matter further and then provide feedback on the way forward. The Nevada Gaming Policy Committee is expected to meet on Nov 29 and listen to presentations made by a number of stakeholders in the casino industry, marijuana industry, tourism board and from the tax authorities. Gov. Brian Sandoval had formed the twelve member Gaming Policy Committee to address complex policies, review them and then make recommendations for the state gaming regulator to act upon.
The meeting will take place at the Clark County Government Center and some of the presenters will be Cassandra Farrington, chief executive officer of Marijuana Business Daily; Gaming Commission Chairman Tony Alamo; Gaming Control Board Chairman A.G. Burnett; attorney Brian Barnes of Cooper & Kirk who will discuss federal marijuana laws and Station Casino executives Paul Camacho who is the VP for anti-money laundering compliance and Bill Young, former Clark County Sheriff who is the VP of compliance and security.
Marijuana Business Income Being Lost
One of the biggest issues that will be addressed by the committee is the potential loss of revenue from the marijuana industry that Nevada's casino operators are losing out on. Tourism is one of the biggest revenue generators in Nevada and since Nevada is one of the only five states in America to legalize marijuana, millions of domestic and international tourists want to take advantage of being able to smoke marijuana legally when visiting the casinos.
However since it is prohibited, patrons who want to smoke marijuana tend to stay away or spend less time at the casinos which ultimately result in the casinos losing revenue. The bigger concern emits from the fact that the marijuana industry is growing at a rapid pace and marijuana stakeholders are spending millions in organizing conferences and meetings. Las Vegas casino operators depend heavily on meeting & convention revenue and are losing out on millions of dollars as they cannot fully endorse and welcome marijuana conventions.
MJBizCon which is the Marijuana Business Conference and Expo held a massive convention earlier in November at the Las Vegas Convention Center. More than 700 vendors set up stalls and over 10,000 people attended the convention. The Gaming Policy Committee will look at the possibility of permitting marijuana conventions that do not promote the consumption or sale of marijuana. They are also scheduled to discuss the possibility of allowing recreational marijuana to be consumed at Nevada resorts but away from the gaming floor.
The Gaming Policy Committee will also be paying close attention to the presentations made by on money laundering laws, federal marijuana compliance and tourism revenue generated by marijuana conventions. Pro- marijuana groups remain optimistic that Nevada will soon lift its prohibition on marijuana and go with the 'what happens in Vegas, stays in Vegas' cliché.
What will be a concern for the Gaming Policy Committee are security and compliance issues. Casino properties have been the targets of criminal activity for a number of years and security has been one of the top priorities of all Nevada casino operators. The committee will have to carefully consider whether permitting marijuana consumption at casino properties will cause a spike in criminal activity and endanger other guests before making a final decision on the matter.