Netherlands Instructs PokerStars To Cease Operations By November 1
The Netherlands has sent out an official warning to unlicensed poker operators in the country and have asked them to cease operations latest by November 1. PokerStars is one of the online poker operators that is currently offering online poker games in the Netherlands without a license. Illegal Sites…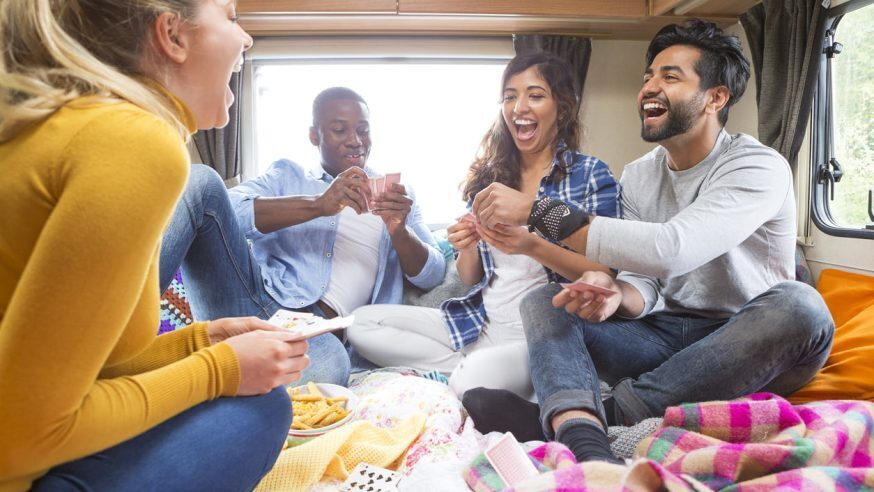 The Netherlands has sent out an official warning to unlicensed poker operators in the country and have asked them to cease operations latest by November 1. PokerStars is one of the online poker operators that is currently offering online poker games in the Netherlands without a license.
Illegal Sites Must Stop From Nov 1
The Netherlands came out with its Remote Gambling Act on April 1, 2021 which legalized online gambling in the country. The Netherlands is expected to issue online gaming licenses from October 1 and is reported to have received 28 applications so far.
Sander Dekker, the Minister for Legal Protection has instructed the de Kansspelautoriteit (KSA) which is the Dutch Gambling Regulator to ban all illegal gambling sites from operating in the country from Nov 1. Apart from PokerStars, some of the other online poker sites catering to the Dutch market include popular sites like Unibet and bwin.
Dekker has also instructed the KSA to impose financial penalties on illegal sites that continue to offer services in the Netherlands after Nov 1. The Netherlands is looking to protect its licensed online gambling market from offshore providers like PokerStars going forward.
Netherlands Adopts Similar Stance As Nevada
The Netherlands is looking to follow a similar policy as Nevada when it comes to issuing online gaming licenses to illegal operators. When Nevada announced this policy, there was a lot of confusion as to what would constitute an illegal operator given that there were no official online gambling regulations earlier.
What Nevada did was to invoke a cooling down period which meant that online poker operators who offered services in the state would not be eligible to apply for a gaming license until they completed the cool down period. Nevada had a cool down period for 10 years which many felt was an exceptionally long cool down period. A number of poker sites will have to wait till 2023 to apply for an online gaming license in Nevada.
The Netherlands has not adopted a 10 year cool down period but has restricted it to just 6 months. This means that all illegal operators will need to cease all operations and then wait for 6 months before they are eligible to apply for an online gaming license in the country. While the cool down period is just 6 months, the process to review and approval an online gaming license is expected to take a lot longer than 6 months.
GGPoker Should Take Over The Netherlands
PokerStars will be one of the operators that will have to exit the Netherlands market and then wait for 6 months before reapplying. In total, PokerStars could have to wait for over 12 months before they are allowed to return to the Dutch online poker market.
GGPoker has turned out to be the biggest rival for PokerStars in terms of cash game traffic in the 12 months. GGPoker stands to benefit from PokerStars exit as GGPoker exited the Dutch market over two years ago, anticipating a newly regulated market in the Netherlands.
We don't know as of now if GGPoker is one of the 28 operators who have applied for a Dutch gambling license. If GGPoker does apply and get an online gambling license in the Netherlands, it should dominate the online poker market in the Netherlands and make an even bigger push to knock PokerStars from the number one spot in cash game traffic.
While the KSA sorts out these new regulations, online poker players in the Netherlands are going to take a hit with top operators like PokerStars and Unibet exiting the market.