Neil Johnson Talks about Rebranding Of The PCA To New PokerStars Championship Bahamas
The PokerStars Caribbean Adventure (PCA) has turned into the PokerStars Championship Bahamas. Neil Johnson, the head of the live poker department at PokerStars, said that the PokerStars Championship Bahamas is the same as the PCA, but with differences. The event now has several Spin & Go qualifiers. It was…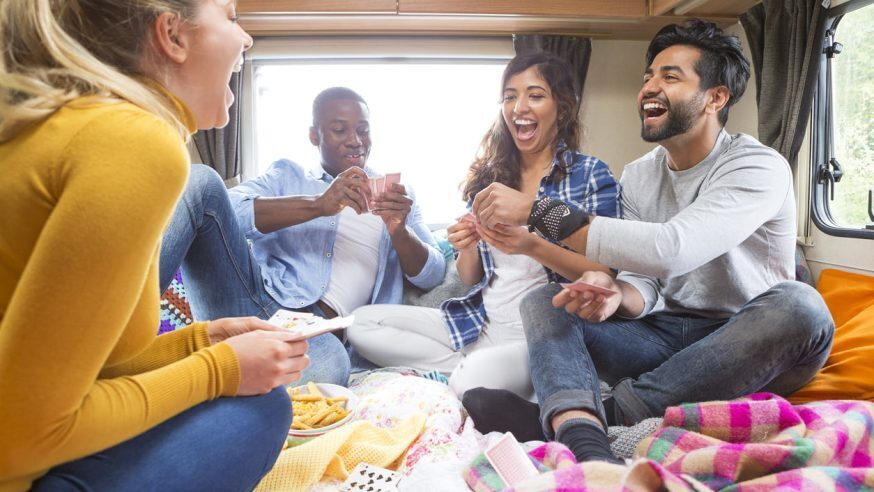 The PokerStars Caribbean Adventure (PCA) has turned into the PokerStars Championship Bahamas. Neil Johnson, the head of the live poker department at PokerStars, said that the PokerStars Championship Bahamas is the same as the PCA, but with differences. The event now has several Spin & Go qualifiers. It was first played in Monaco and the people who had qualified for as little as €10 or €20 made a great change to the event.
He said that he expects a kind of 2007 vibe at the Bahamas event although the rebranding has had little effect on places such as the Bahamas, Barcelona, and Monaco. PokerStars expects the rebranding to have some effect in Macau and Panama, which are new to major poker festivals with large buy-ins and plenty of Spin & Go qualifiers. He said: "It's the same, but different. It's everything that players have come to expect from what is a PokerStars live event. All that still exists, all that's still here."
Click Here For Sites Still Accepting USA Player
PokerStars has simplified things a great deal, including the tournament structure, registration procedure, rake models, and payouts. Previously, there were differences from one venue partner to the other and one region to the other, but now things have been made a lot easier, especially for players. The events are the same at different spots, which may make it monotonous for professional poker players, but exciting for local recreational players, on whom PokerStars is focusing.
So far, PokerStars has announced the schedules for Panama, Bahamas, Monaco, Macau, and Barcelona. Many more contracts are yet to be signed. Although only two festivals have actually been announced for 2017, PokerStars has plans to stop at places such as Europe, Asia, and Latin America. The PokerStars Championship had already stopped at Resorts in Atlantic City, North America. Poker players can, therefore, look forward to many more championship events and festivals in 2017.
Johnson said that there may not be a PokerStars Championship grand finale because each event has huge buy-ins and the structure is kept the same for all events. He said that, when the rebranding took place, he wanted to run the event from January to December instead of August to May. But the way things are there is no need for a grand finale. Since there are people who would like to have a grand finale, PokerStars hasn't quite given up the idea. However, Johnson is sure that there will not be any Grand Final this year.