Negreanu Shares Opinion about Multiple Entry Tournaments
Daniel Negreanu recently blogged about his opinions on multiple-entry poker tournaments. He also spoke about the profitability of live poker tours and the adverse effects of the reduced number of side events. His blog is mainly in response to critics of a tweet, in which he said that he…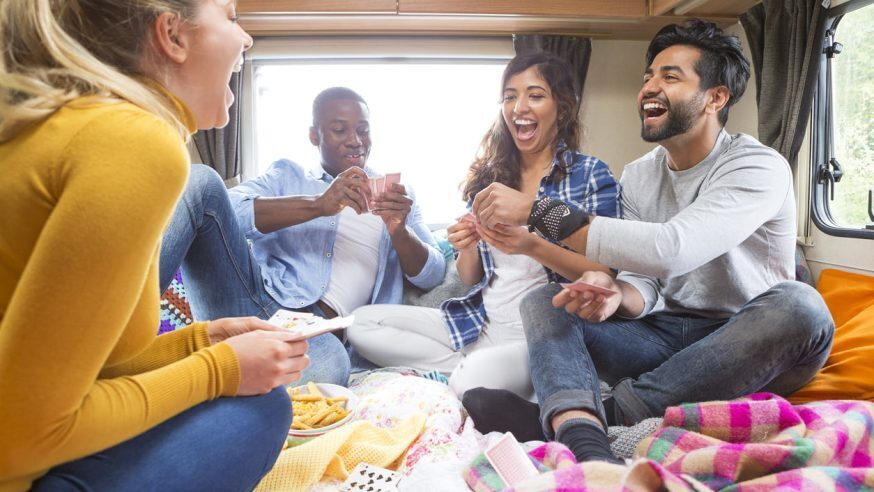 Daniel Negreanu recently blogged about his opinions on multiple-entry poker tournaments. He also spoke about the profitability of live poker tours and the adverse effects of the reduced number of side events. His blog is mainly in response to critics of a tweet, in which he said that he will "purchase a stack" at the WPT Five Diamond World Poker Classic $10k Main Event, scheduled to be held at the Bellagio.
Click Here For Sites Still Accepting USA Player
Currently, the poker community is very interested in multiple entry tournaments. Some feel that this tournament gives pros with large bankrolls an unfair advantage over recreational players with smaller bankrolls. They opine that it will drive away casual players and weaken the poker economy, making such tournaments less lucrative than single-entry tournaments.
Negreanu opines that, although he personally prefers freezeout tournaments, what really matters is not what is "good for the community" or what "players want." According to him, what really matters is profitability of the tournament for the venue owner as well as the organizer. If the management of the casino is unhappy about the profits generated, it may not agree to host the tournament in future. Referring to multiple entry tournaments as "carrots," he said: "Instead of having, say 250 people paying $400 in juice for a total of $100k in revenue, if that number rises to 600 entries, you now have $240k in revenue. This makes the bosses smile, and again, if the bosses don't smile we simply don't have an event."
Pointing out the fact that significant tournaments attract players worldwide, he said that players who travel long distances just to take part in tournaments will be delighted with multiple entry tournaments. Main Events do attract players, but new approaches are required to make them more lucrative for all concerned. Negreanu said: "They create a festival AFTER the main event begins. For ages, tournaments in the US would run two to four weeks of prelims, then have a week long main event. Bust the main event, and there is nothing left to play. You could play cash games, but as mentioned, that isn't happening."
Responding directly to his initial tweet, Negreanu says that players punting stacks of chips at re-entries and trying to build up their chip counts "makes a bit of a mockery of the game." He also says that he isn't going to stop taking advantage of these formats as long as they are legal.